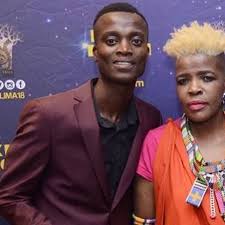 Meet Candy tsa Mandebele Mokwena, a South African singer, songwriter and actress. She is a popular for singing in Khelobedu language, which is a dialect of the Northern Sotho language. She began her singing career, when she was barely 14-years-old.
She comes from a family that embraces music, as her mother was a leader of a traditional musical group known as Khekhapa.
Candy tsa Mandebele was born in July 19 1970, she was born and brought in Limpopo in a remote village called Ga-Sedibeng in Bolobedu, where she lived with her mother and three siblings. When she turned 12-years-old, she joined khekhapa, a music group in her village where her mother was the group leader.
In 1994, Candy and her friend Matlala moved to the City of Johannesburg to pursue music as a career. They were fortunate to meet Papa Penny, who assisted them in signing a record deal with Gallo Records, where they were tasked with writing a hit single.
After a four year break, she hit the music industry on October 2013, with a new song, Tsa Mandebele featuring Oskido. The song received positive feedback from fans and in 2013, it became a great hit and signature song for Tsa Mandebele.
In 2019, she starred in South Africa's first Xitsonga drama series Giyani. She featured as a flamboyant village as Mhani Dayina, a role that received positive reviews, making history as the first person to speak kholobedu in a TV series.
She split with Dominion "Nonny D Ebene", following their whirlwind love affair. However, she said they still have a good working relationship despite the split. She attended a public school in Limpopo. However, she dropped out of school in grade nine due to pregnancy.
She became pregnant at the age of 17 years old. Prompting her to drop out of school, after delivering a son named Phetole Lesley she took up menial jobs to bring up her son. Unfortunately, she lost the son in a car accident in 2011.
In 2017, she was diagnosed with type 2 diabetes. She is not married yet. She was previously in a relationship with Dominion Nonny D Ebene, who is a Nigerian artist.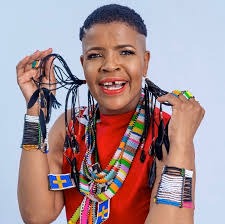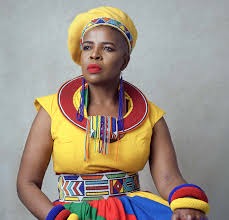 Content created and supplied by: KathiBlessings (via Opera News )