Men can sometimes do the dumbest things when they are in love .A married man is crying seeking for advice on what he should do after he did a mistake that could potentially end his marriage .
When his sidechick was sick he took her to the hospital and said its his wife so she can get treated with his medical aid which has his wife name's registered on it .Unfortunately the side chick passed away and now the death certificate is witten in his wife's name .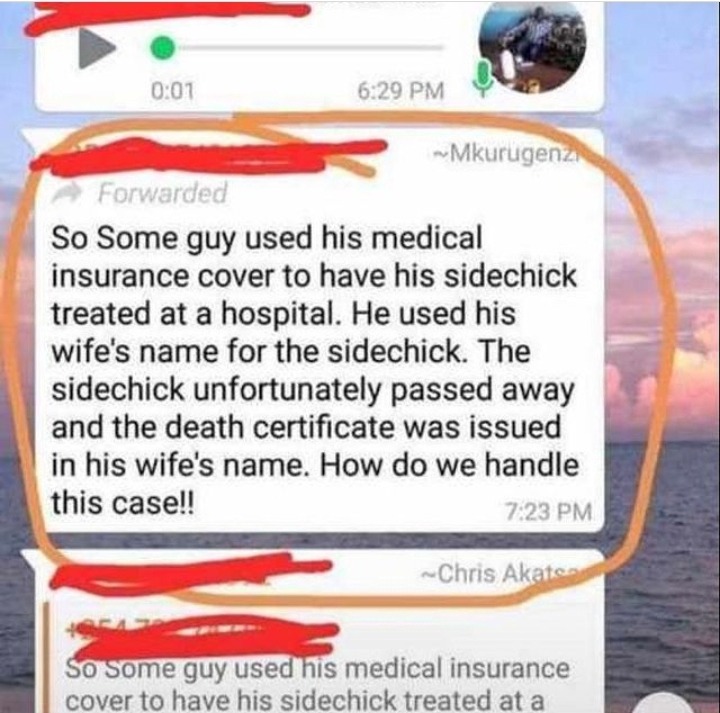 Please advice this man on what to do in this situation in order to save his marriage ?
Should he tell his wife the truth on what really happened ? That will risk him losing his wife though ?? What should he do please give him advice ??
Leave a comment down below and remember to hit the follow button on top for more articles from me .Remember to share this article to all your friends and family and comment down below as your input is greatly valued
Content created and supplied by: Queen_Of_Gossip (via Opera News )