It has come as no surprise that the infamous Jacob Dube, Known as Jay Israel has been banned from Youtube, This comes just after his arrest for being in possession of a fraudulent passport document.
It has been rumored that he has made a lot of enemies in the high place, with his return to christ movement on which he was also exposed that he was cooking with stories about Makhandiwa.
Now all of his exposure videos on Youtube have been removed and his account has been banned from Youtube.
Other Pastors like Bushiri and Lukau are now celebrating, claiming that God is fighting for them. Is it true? Is god really fighting for them? I doubt.
So it does really seem like Jay Israel has fallen from grace.
What are your thought? on this new development. please don't forget to leave a comment
Also, share and like
Source: Youtube Search "Account not found"
Source on Arrest: https://sundayworld.co.za/breaking-news/false-prophet-jay-israel-in-jail-for-being-in-possession-of-fake-passports-and-visa-permits/
Source "bushiri on his enemies": https://citizen.co.za/news/south-africa/general/2438080/more-are-on-the-way-bushiri-says-god-is-not-yet-done-with-his-enemies/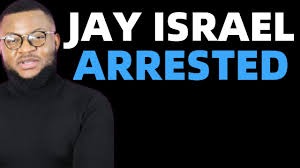 Content created and supplied by: Mayiselak (via Opera News )