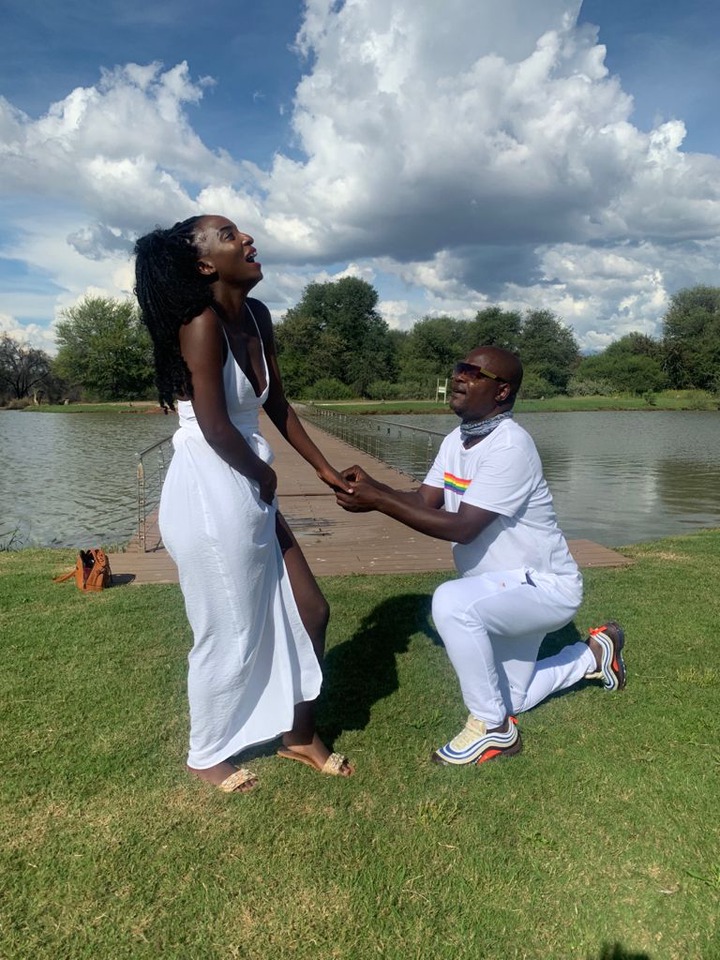 It is not a new thing to see or find older men married to older men. A woman posted a picture of her and her man on a weekend getaway. The two of them seemed to be having so much fun. To a point where it seems as though the man went down on his knee, and put a ring on it.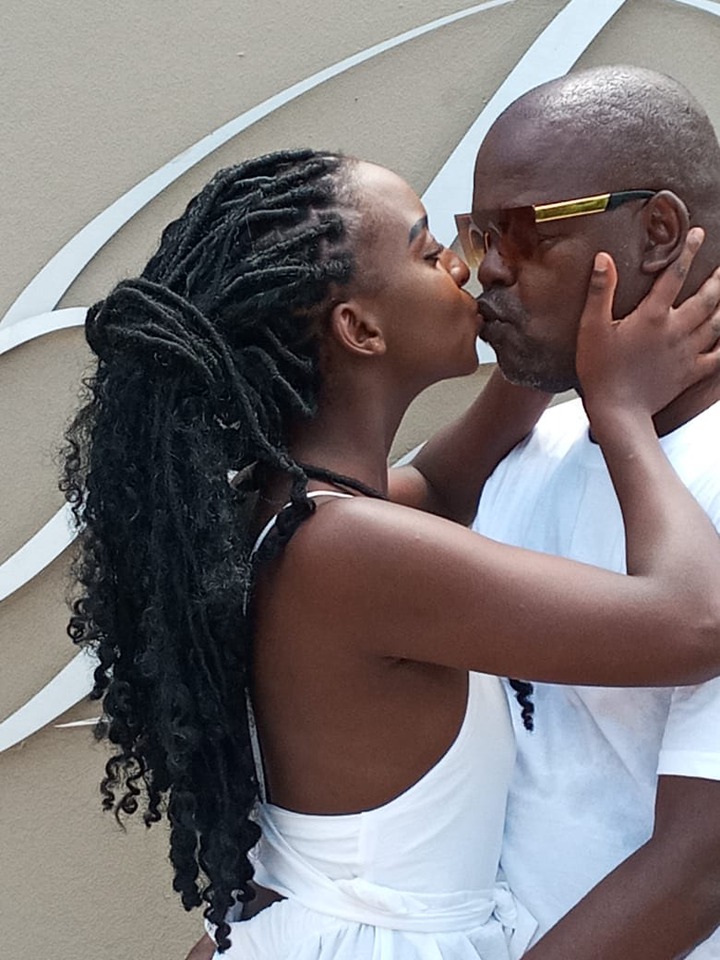 The man in the picture is the legendary actor, former Generations actor, and now The River actor, Septula Sebogodi. He played the most known role of Kenneth Mashaba on Generations. He is now currently on the River.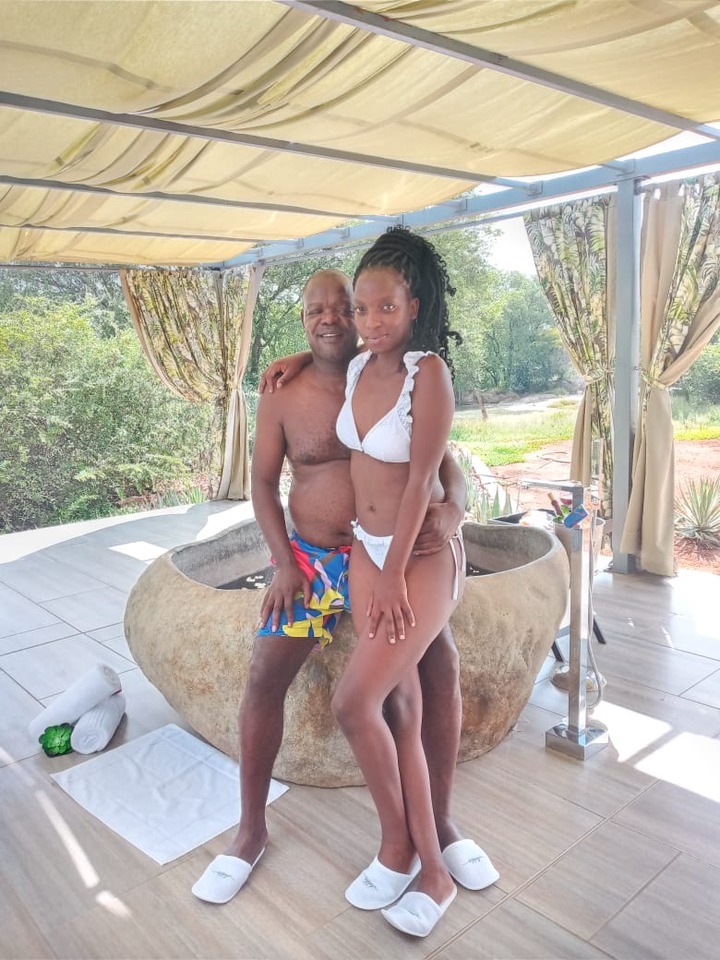 His woman posted pictures of them together. Some, tweeps were rather shocked. They said Seputla looked old enough to be her father. Nobody seems to really know her age, but she look younger when one looks at her. Three years ago, he was reported to have engaged another woman. There were pictures just like these ones that proved otherwise. See a link of the article that was reported on his engagement 3 years ago.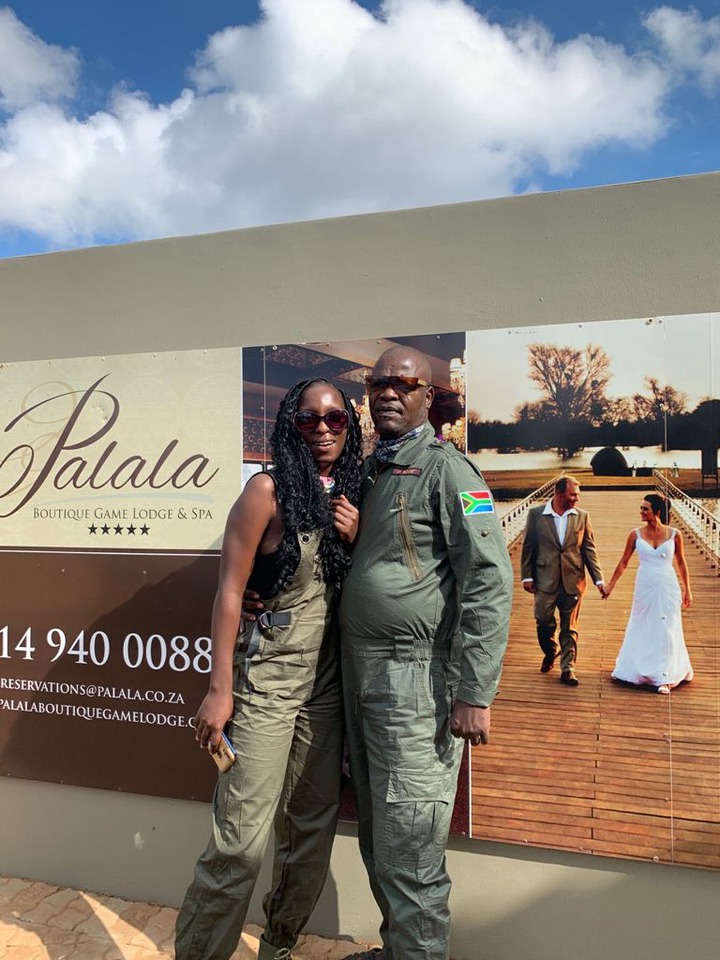 https://newsofafrica.org/septula-sebogodi-get-married-fourth-time.html
Content created and supplied by: Victorkd (via Opera News )