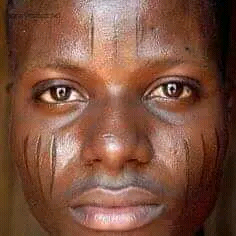 Some find it difficult and hard to take insult from others as this is the major reason why some celebrities find it a way of escape to register on any social media account and as well socialize, In which it would they thought would reduce the level of insult from others.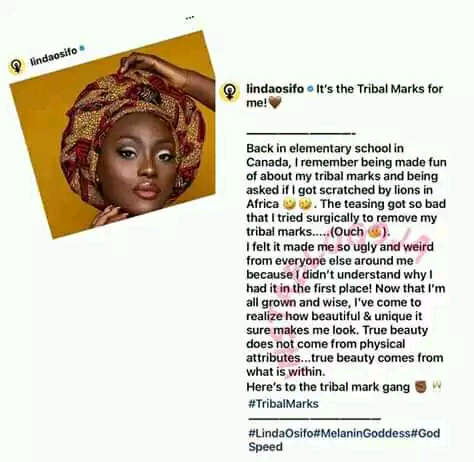 Linda Osifo is a brilliant case study of people who refused to socialize as a result of being mocked.
She revealed that she had been once mocked in the past, the gorgeous Nollywood star disclosed to the media that when she was still in high schools, she was always mocked for having ' tribal marks' on her face, the insult was too much for her to bear that she even thought about removing them. However, still, now, she always makes use of heavy makeup to put the tribal marks underneath her faces as she was not proud of the mark.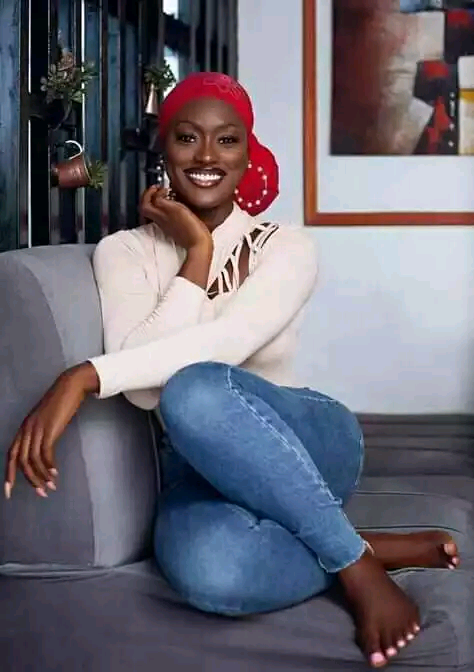 Born on the 27th of July, 1991, she hails from Benin City in Edo State. She bagged a bachbachelor'sree in Psychology at thr The University in Toronto, Canada, she spent most of her adult years with her grandmother in Canada.
However, even though she has tribal marks or not, Linda's not is underestimated as she is fair and an excellent damsel.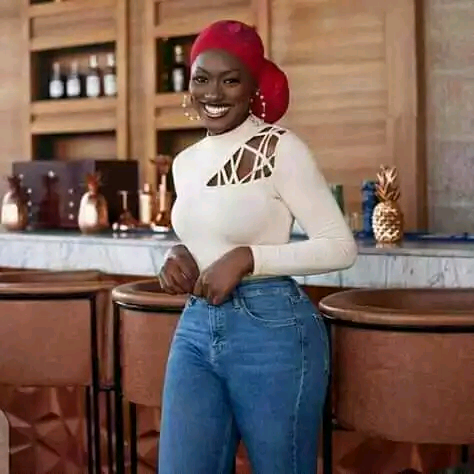 She is also one of nobly beautiful Nollywood actresses dark dark-skinned
Take a look at how that looks before
Due to her immense contribution to the Nollywood Industry, she had nominated for various awards and had featured in numerous series of movies.
See some of her beautiful pictures below
What' s your talk on this?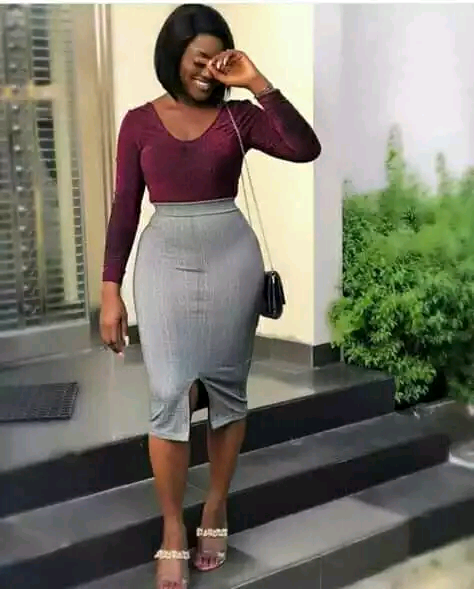 Kindly drop your answer and your thoughts on this, in the comments section.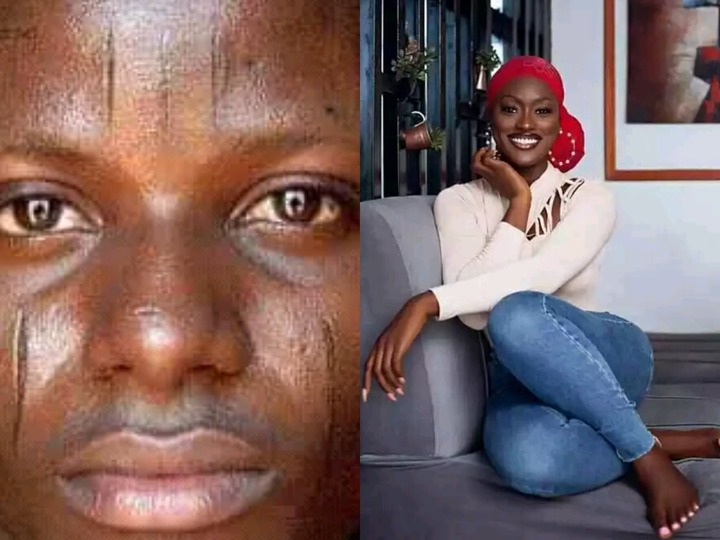 Don' t forget to share his post with our colleagues and friends and follow me to get information updates, breaking news, compelling articles, motivational write- ups ana fwwriteps stories.
Thanks for taking your time to read.
Content created and supplied by: ISWEAR2GODNEWS (via Opera News )