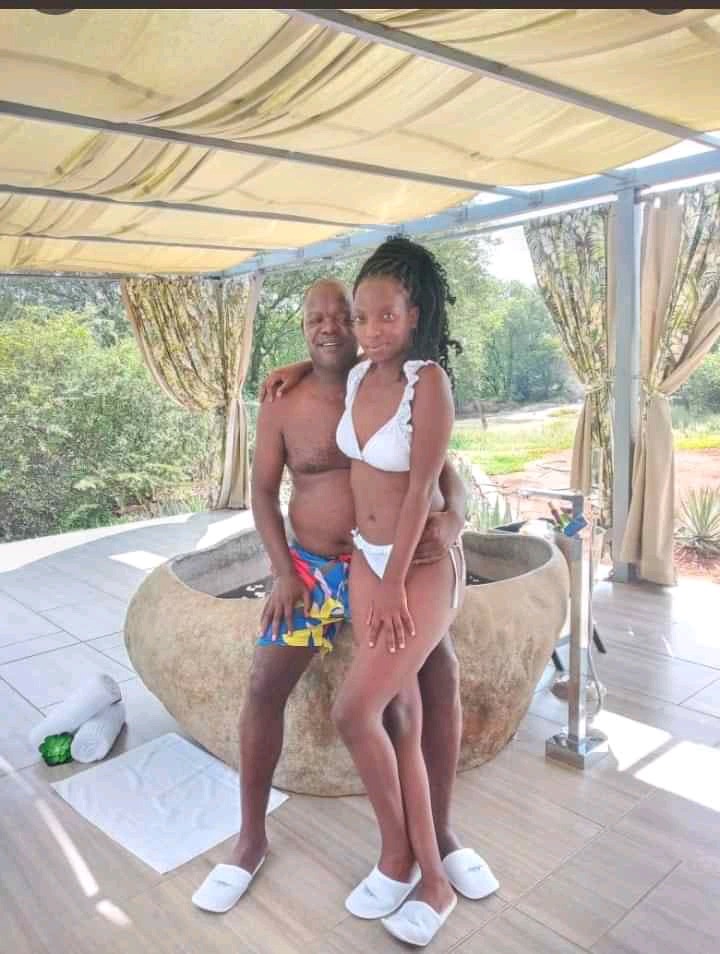 A 59 old man caused stir on social media after he shared his pictures with a 27 year old woman.
However This did not sit well with social media users, they all came out to criticize a young woman saying she's just there for money.
some people came out to compliment a young lady for managing to find herself a true lover in 2021 since people who fall in love this year tend to hide their partners and most of them hardly share their pictures together.
The most important thing in life is to find an internal peace and the rest shall follow, a young ladys says her peers used to play with her but the old man is always right by her side and ensures that she's always covered with everything.
So people should really stick on to their businesses since the old man seems to be not flaunting any law nor abusing a young woman because she's over the age of 16 meaning she's responsible therefore she got the right to date any man of her choice according to the law.
Content created and supplied by: Cleon (via Opera News )