He's feeling like a boss and he's not gonna zip up his trouser because he wants his fellow school students to see clearly that he's the coolest kid in the block with his top brand names that he's rocking to school.
Other kids next to him seem to be studying while he's busy showing off his expensive under wear from an Italian brand Fabiani, and his sunglasses and that watch that looks like it's a designer watch.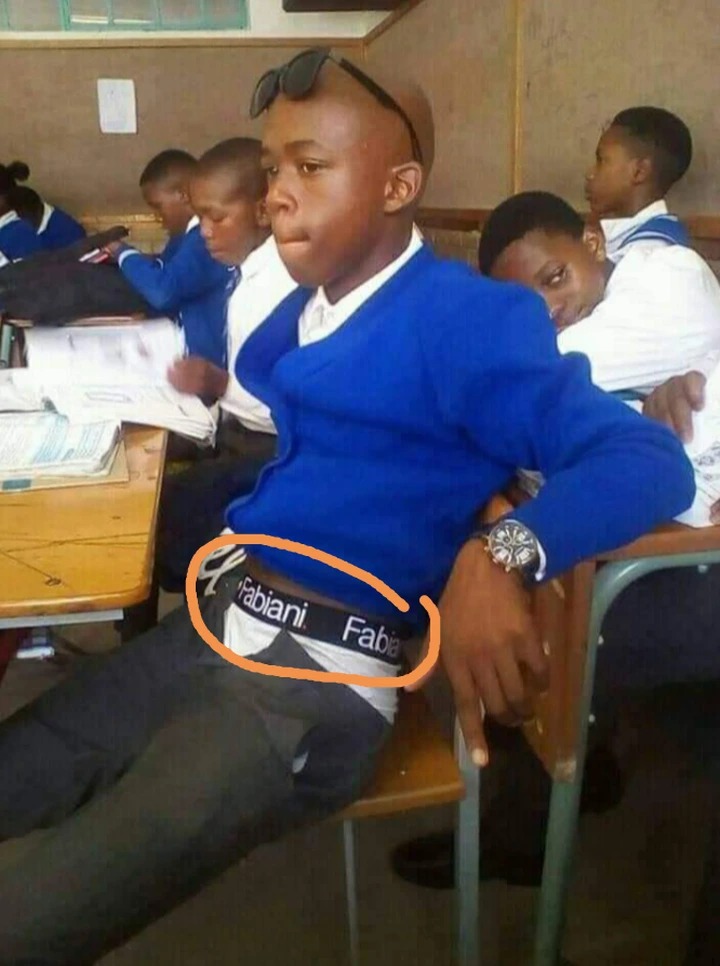 This picture was trending on social media and here is a screenshot from twitter posted by this guy called Daniel Marven on his twitter account.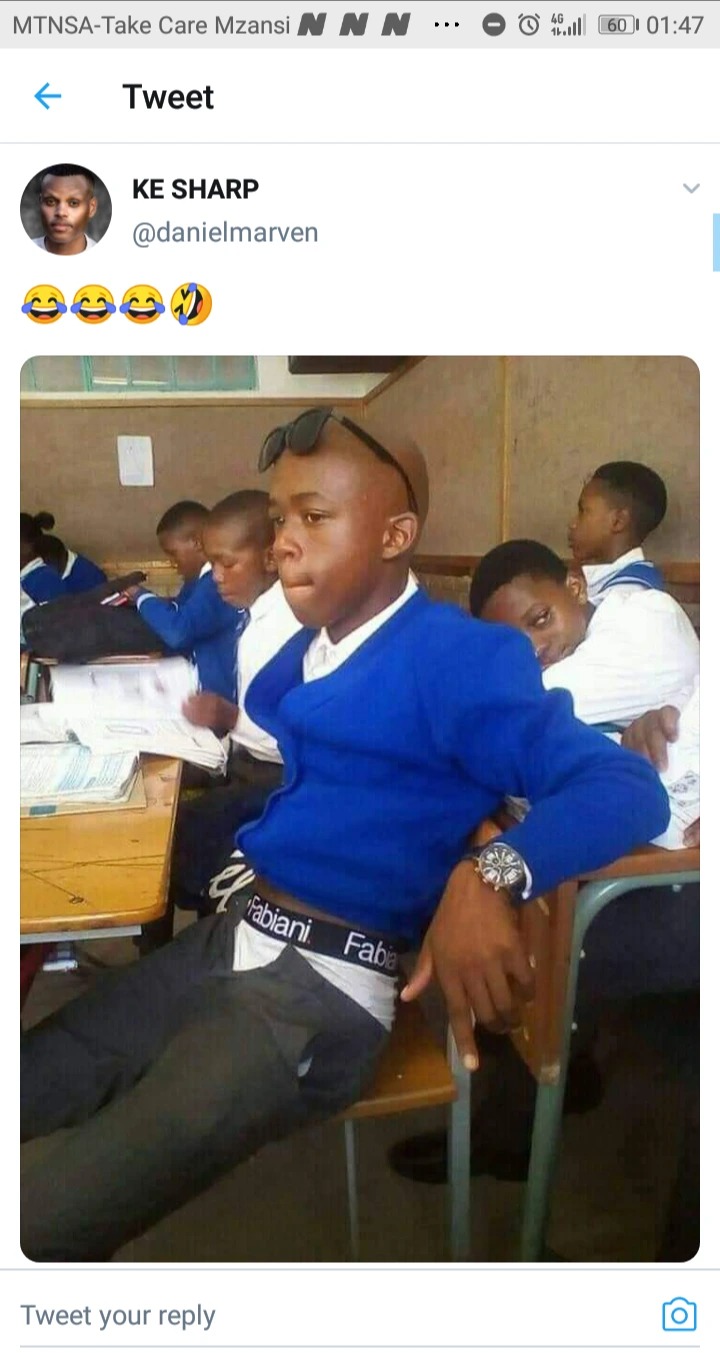 Would you allow your kid to do things like this in class or even just at home, because it is said that what you show to the people outside is what's done at home too.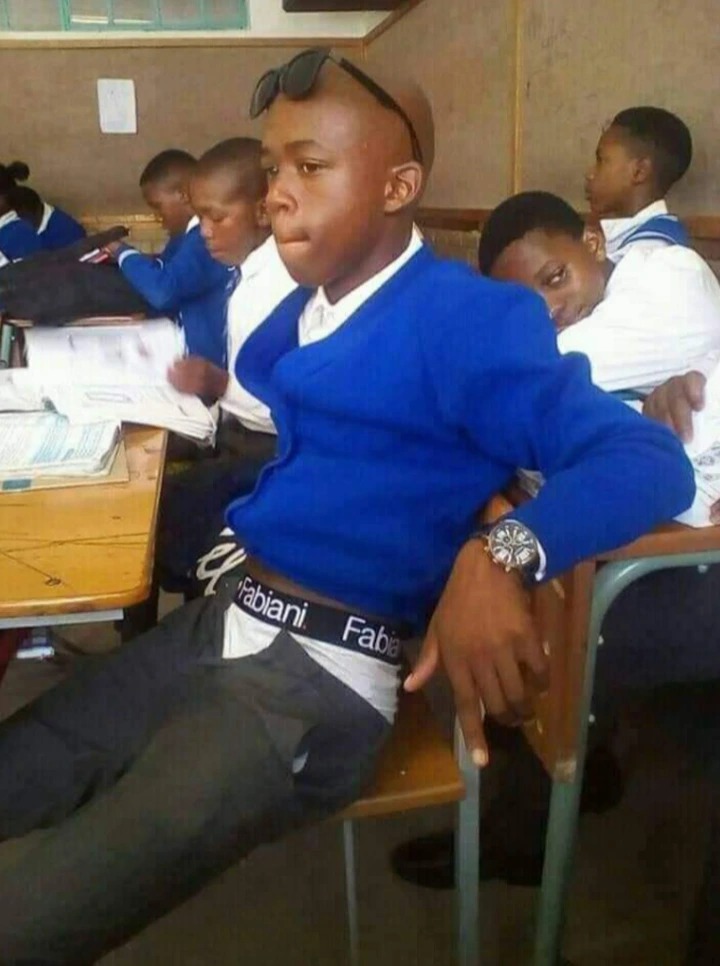 He's a cheese boy, who's doing his things in class, but come end of the year i hope he's gonna post his end of the year results from school and let's see them trend too.
Content created and supplied by: Jimfoxx03 (via Opera News )