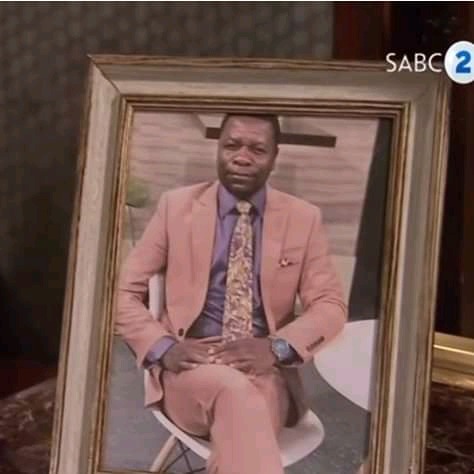 McDonald Ndou plays the role of KK who is a ruthless businessman. He is one of the most successful businessman on Muvhango all along people thought he was successful because of hardwork but now it was revealed that he got rich through Amaboys. KK spilled people's blood to get to where he is and if it wasn't for Amaboys he wouldn't have gotten rich.
KK got tired of spilling people's blood and decided to get rid of Amaboys because he didn't want to kill anyone. He got rid of them by burying them underground. And after that things started falling apart. He went crazy, his skin started changing and his son Mudi passed away.
Yesterday KK's son was supposed to be laid to rest and KK came in acting like a mentally challenged person. He saw Mudi and his mom Tshianeo, KK was the only one who could see Mudi and his mom. They told him to confess his sins. He cried bitterly and also confessed his sins.
The scene that KK portrayed yesterday touched many and people couldn't stop praising on social media. Fans were happy with his acting and it was even said that he deserves an Oscar.
Yesterday's scene was posted on Facebook by Muvhango page and one commenter said:
"KK I cried as he confessed and mourned his son. So realistic wow! KK deserves an award."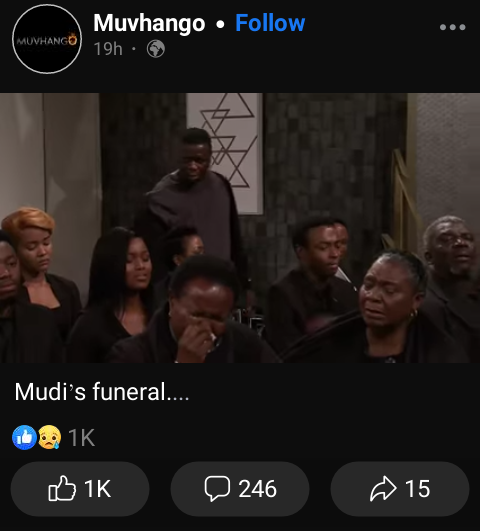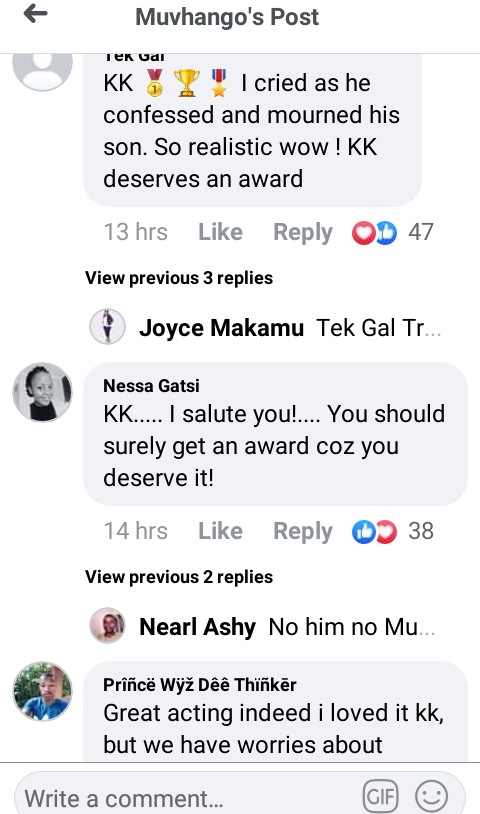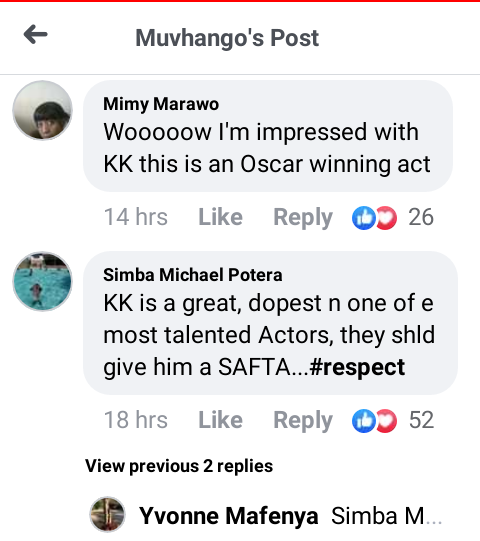 Content created and supplied by: Progy.com (via Opera News )