Source: https://twitter.com/leratokganyago/status/1365241353626648577?s=21
You gotta love Our Minister of Transport guys. So here is a thing that most politicians on ANC side does each day to make it seems like they care about their Positions and what they does to South Africans, they will try by all means to reply to useless tweets that doesn't concern them.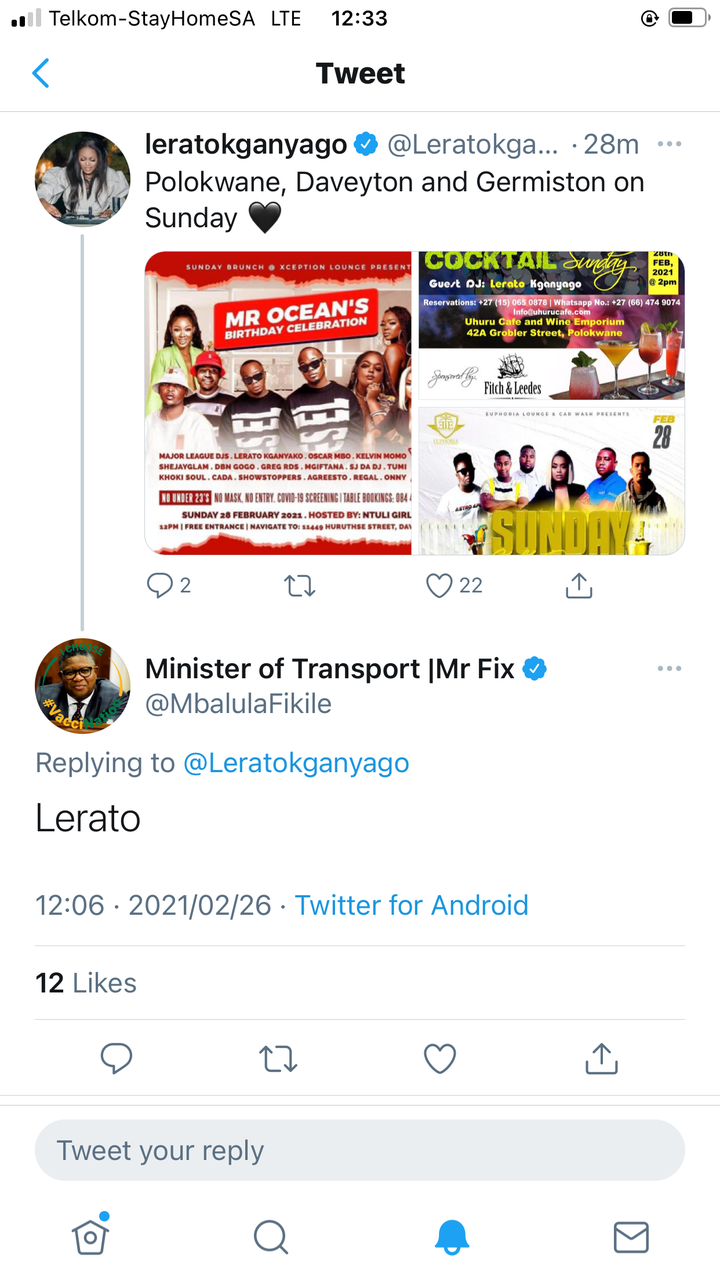 We all know Lerato Kganyago, she is a South African model, actress and televesion presenter best known for her show on Soweto TV which was titled The LKG Show. Lerato Kganyago has also presented SABC1's The Link and Live Amp. She is best known for being the presenter of The LKG Show on Soweto TV.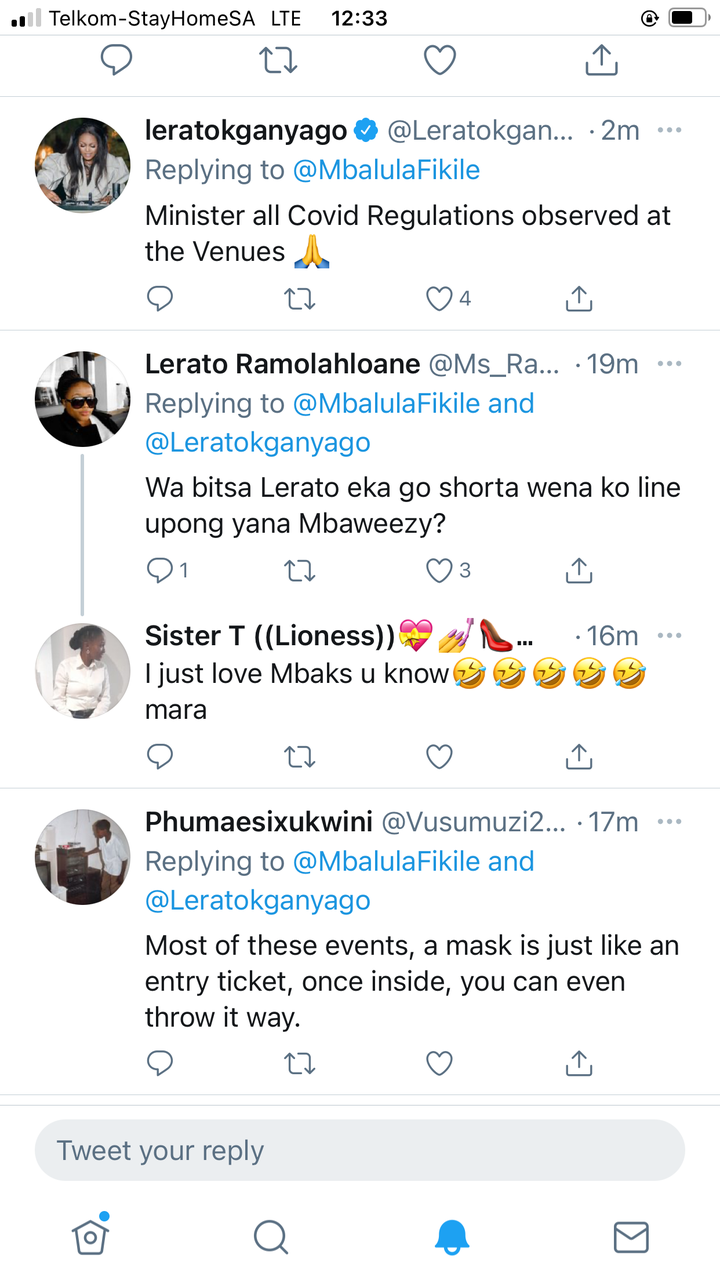 So she just posted an invitation or rather an advertisement of the gig she will be hosting, it seems like she will be in Devyton, polokwane and other places this weekend. As we all know our minister of transportation Fikile Mbalula, he just replied to her advert with "Lerato" word only . He was just asking her in style if all Covid-19 regulations will be observed. Lerato then replied to say all the Covid- 19 regulations will be observed in the venues.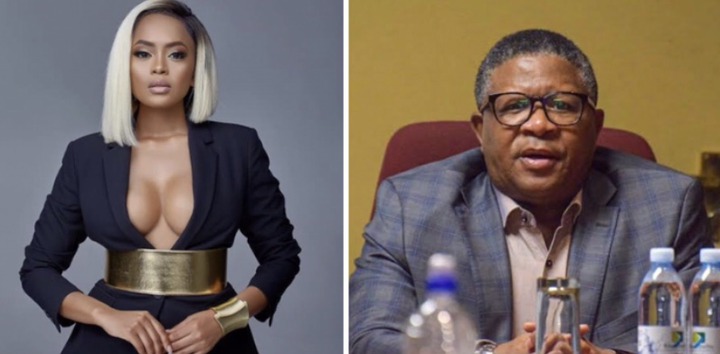 Fikile Mbalula just love attention, he's an attention seeker who  can't even close his mouth . He is always on his phone instead of being out there trying to work and see what he will do in terms of the houses those people are waiting for before the new trains are being introduced. What he just did here is just to embarrass himself.
Content created and supplied by: Sherly166 (via Opera News )