He said Oyedepo belongs to a secret society called white cult-evangelist Iyke reveal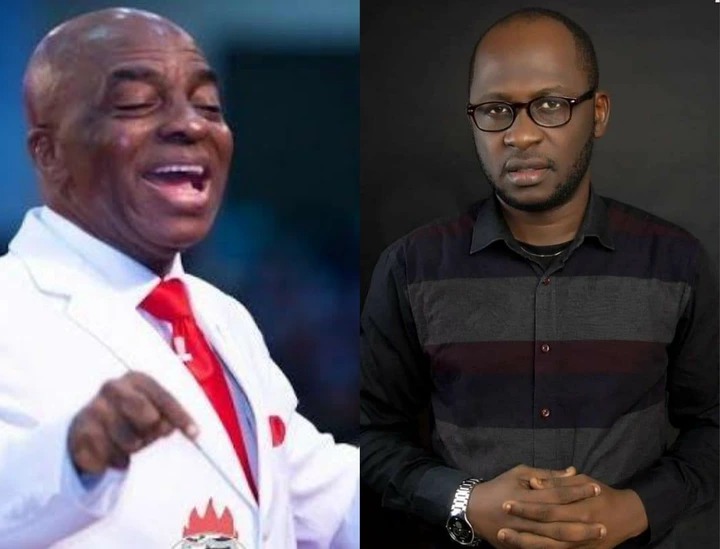 We live in a society where the flock is already looking to decide how the church is operated by the pastors. We reside in a country, too, because of the influence of social media, many transparent allegations are now being made against men of God.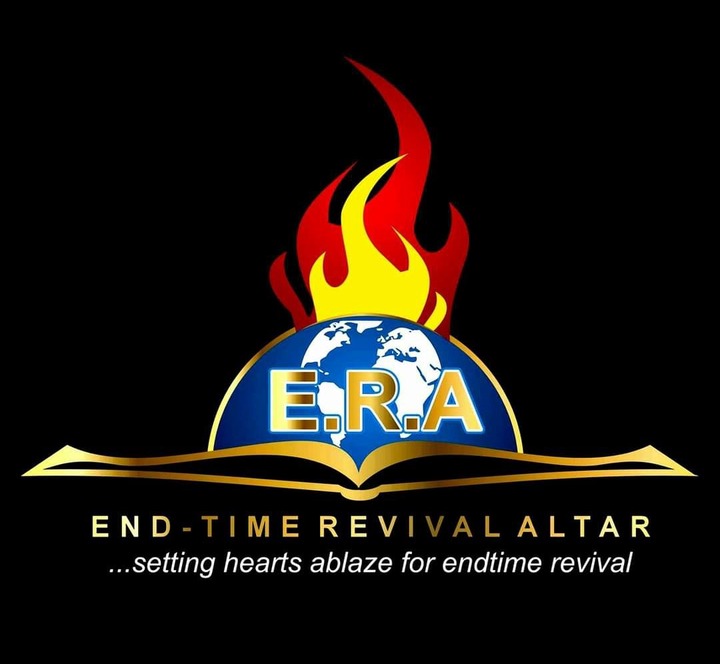 Evangelist Iyke Oriaku, the father of the Altar of the End-Time Resurrection, disclosed what he was told by a man about Bishop Oyedepo.
This news was written on the Facebook page of evangelist Iyke Oriaku and was also circulated by the 'The Urim & The Thummim' Christian association.
Evangelist Iyke Oriaku said in a discussion with an anonymous individual that he had been told that Bishop Oyedepo, the Senior Pastor and chairman of the Winners Chapel, belonged to a hidden group named the White Cult.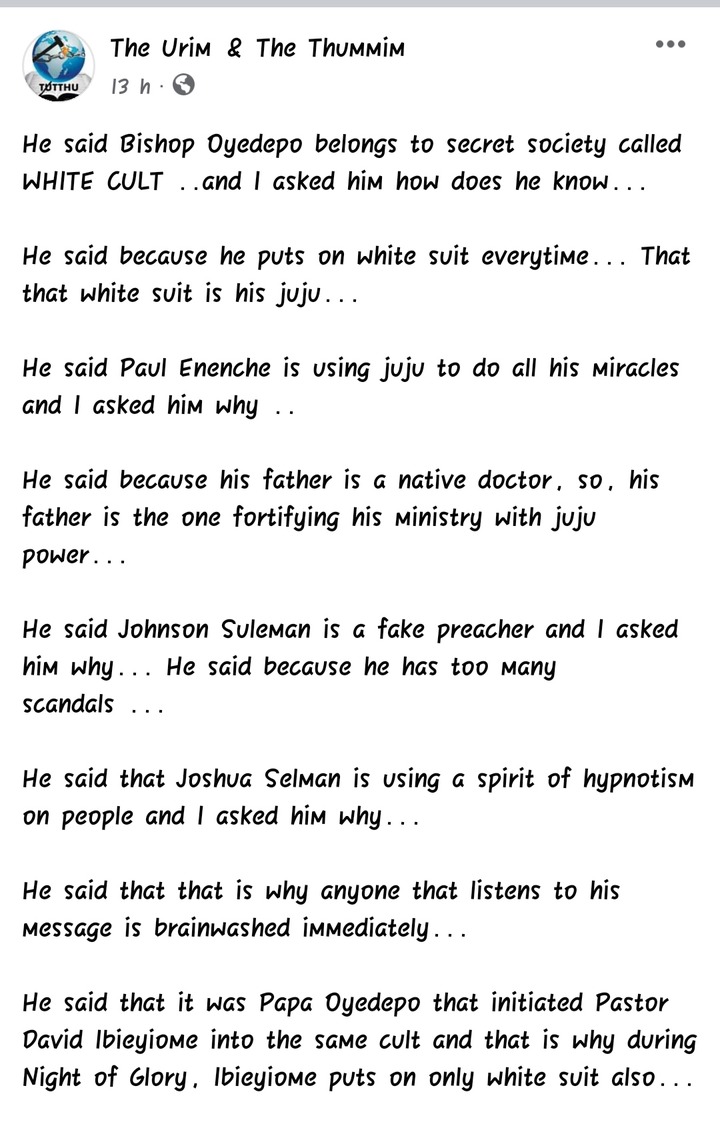 Such claims were made by the unknown man conversing with Evangelist Iyke Oriaku because Bishop Oyedepo was always seen in a white suit.
Evangelist Iyke Oriaku, however, refuted these claims made by the man in an ongoing discussion and urged the church to pray.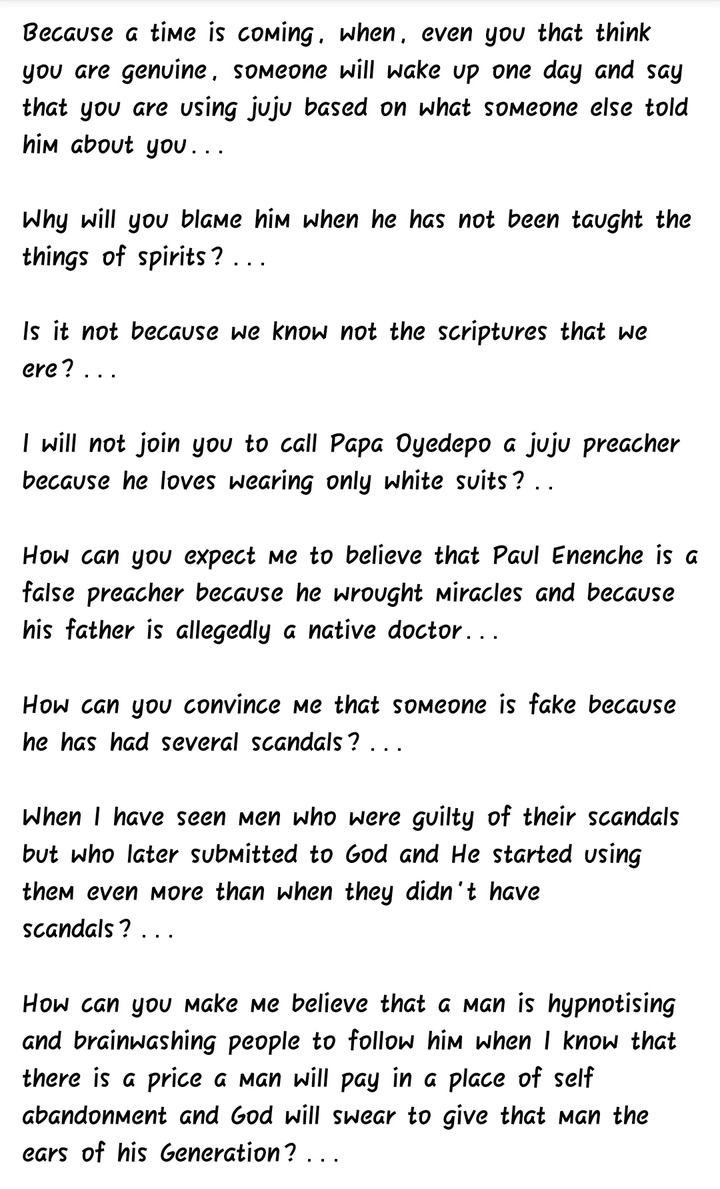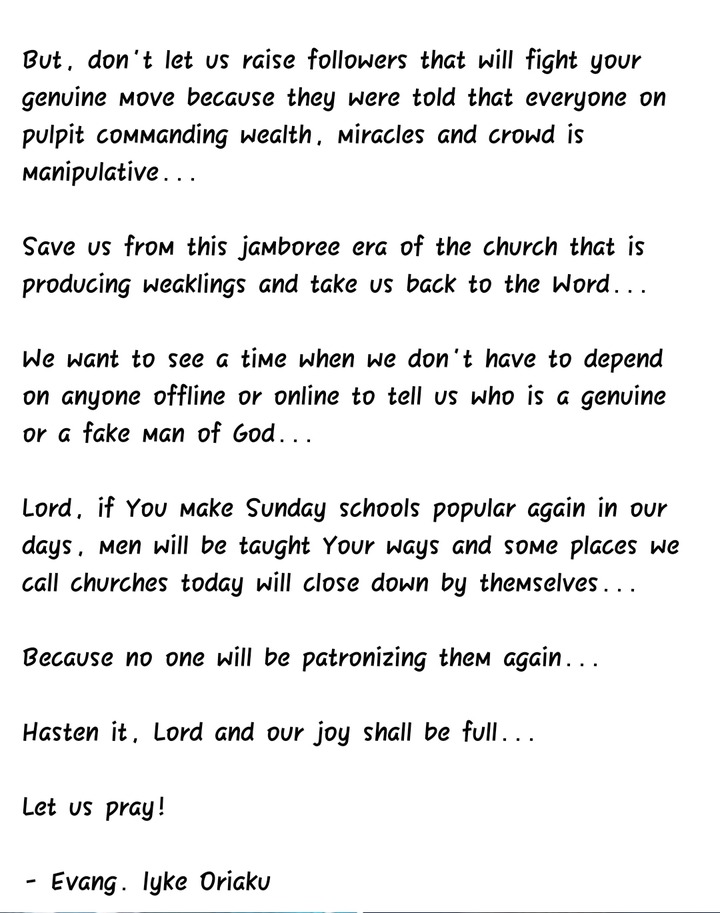 Dear readers, express your views on the defense of Evangelist Iyke and advice Christians.
What is your opinion on this? Please leave your comments in the comments section below and don't forget to click the follow button to get more content from us.
Please keep public distance, wear your face masks, wash your hands regularly with sanitizer prevention is better than cure.
Share this unique article on all social media
Content created and supplied by: GistManiacs (via Opera News )