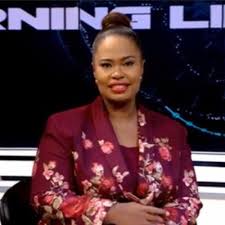 Sakina Kamwendo is a fully fledged radio presenter with several awards under her belt. She hosted the AM Live show on SAfm, that aired from 6am to 9am everyday of the week, except on weekends.
Before AM Live, Sakina worked with Metro FM as the host of Metro FM talk - she was voted as the Best News and Actuality show at the MTN awards 2013 and 2014.
Her breakthrough came after Talk Radio 702, permitted her to screen calls. Surprisingly, all this time she still held on to her day job at the math centre. However, she quit after getting a position at the David O'Sullivan show as a traffic reporter.
Details about her age will be availed soon. However, according to her Twitter handle, Sakina Kamwendo birthday is on the 26th of September. She graduated from University of Witswatersrand.
Sakina is a mother of four. She has been married for over 20 years. Information about her husband is unknown, but it is known that she lost her daughter. The AM Live conjunction with staff and management at SABC and SAfm, went on social media and expressed their deepest condolences for the famed radio presenter.
Content created and supplied by: Momo_Nono (via Opera News )