Sophie Ndaba is a South African actress. She played Queen Moroka in the soap Generations. During 2016 she was guest judge in the final Miss South Africa 2016 beauty.
Sophie ndaba has been dealing with illness years back.
during level 5 of lockdown all business were shutted down. Sophie has a catering company. This left Sophie ndaba business goes down.
Sophie has left herself in debts. She owes other creditor a big amount of money. the bank also seeks the court to grant an order to compel Ndaba to return the truck.
Sophie had bought a car for her company, Sophla Trading .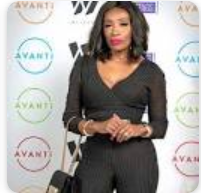 Because of some money that the bank owed to its creditors, it filed papers at the High Court asking to be compensated by keeping one of its vehicle. Sophie is nit able to maintain her lifestyle. She is now drowning in debts and no one nit interested in that.
Content created and supplied by: Msansi-entertainment (via Opera News )