What a lot of people don't know is that men are a lot more insecure than women. So, that is what probably made this man get muscle implants put in his arms.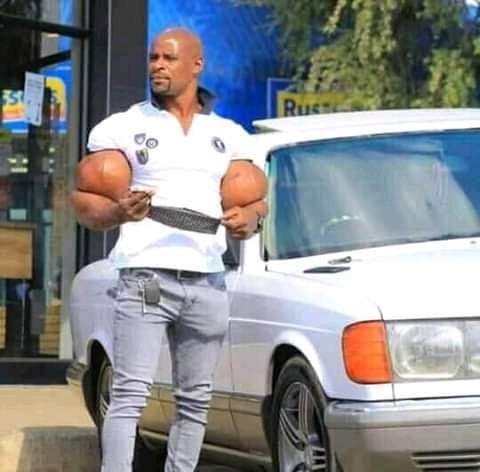 In the society that we live in, people get bullied over the most trivial things. A young man from the Free State once admitted on Twitter that he was bullied for not having muscles. He worked hard to exercise and gain some muscle.
That must have been the case with this man as well. He must have been really insecure to a point that he even contemplated getting implants. Some people do not believe that this man actually had implants in his arms. Well, this is the only explanation that makes sense about this man's body
His bod does not look normal. It becomes very evident when a person has muscles that were gained naturally, through weight lifting and working out.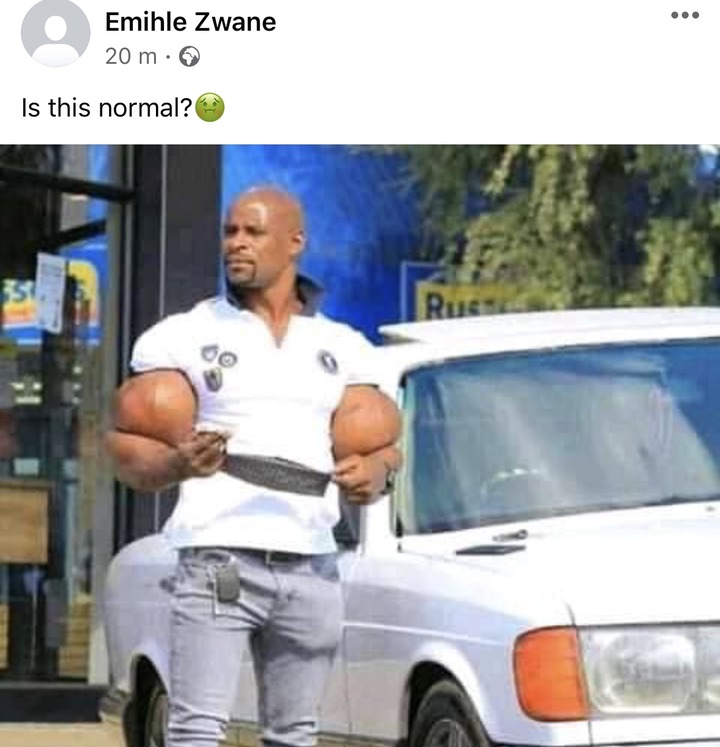 Emihle Zwane posted this man's picture on her Facebook page and captioned it, "Is this normal?"
Content created and supplied by: Sanelem_ (via Opera News )