Miscarriage and abortions are two different things. Miscarriage is the unintended death of a fetus while an abortion is when a woman decides due to various reasons to terminate pregnancy, we share some insight on what tradition says on each and whether these two are distinguished in terms of what processes is to be followed.
 According to Indaba Yesintu, a talk show dedicated towards sharing knowledge on different topics on tradition, this talk show is broadcast on iGagasi FM, a radio station based in Durban. Experts on this show agree that miscarriage and abortion are two different things and therefore they are dealt with differently traditionally.
Miscarriage
 According to experts, damages need to be paid by the male to the female's family because according to tradition, if you are not married it is considered to be a sin to be engaging in sexual activity. The requirement of paying damages does not fall away just because the child did not live. The payment of the damages symbolizes acknowledgement that you have engaged in an activity that is solely made for married couples and you are therefore apologizing to the female's family for impregnating their daughter out of wedlock.
There must be also be a  ceremony performed where the child is given a name and they are 'clothed', this is because it is believed that the child's soul can bring you bad luck by blocking your blessings or they can make you infertile in future.
Abortion
 If a person has decided to have an abortion, unfortunately there are things that need to be done traditionally, which are listed below in order to appease your higher-being whether you believe in ancestors, God or both. You therefore need to ask for forgiveness by performing a cleansing ritual, this is because you are seen by your ancestors as someone who has killed an innocent soul. This cleansing ceremony can be done in the river, where you will be cleansed; i.e. you are removing the deceased shadow so that they do not block your success or follow you around.
Another way in which you can be cleansed is by the use candles and clothes for the child, the clothes must match the age of the deceased child at the time of the ceremony and afterwards these clothes should be given away. One caller raised a very interesting question, they asked if taking the morning after pill would also constitute an abortion. This one was a bit difficult to answer because when taking the pill you are not sure yet if you were going to be pregnant or not, you just merely preventing a potential pregnancy. If, however, you find out in future through consultations with prophets and they confirm that indeed you were going to be pregnant, then only would it be considered an abortion.
In closing, this topic is very subjective and this is not an exhaustive list of things that can be done and the solutions vary from one family to the next.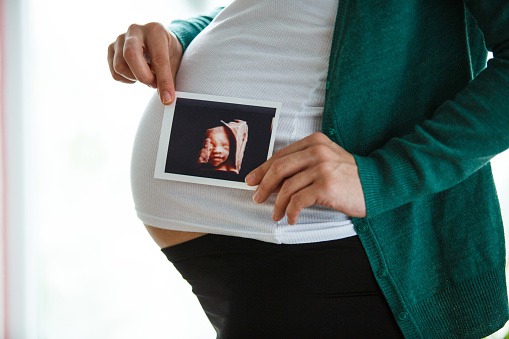 Content created and supplied by: LadyZee (via Opera News )