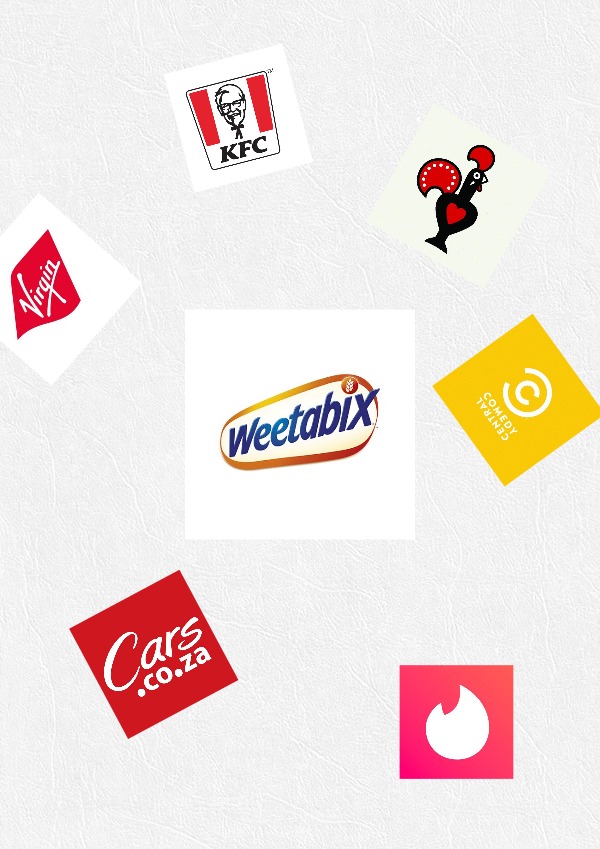 When top international corporate brands meet we can all suggest that something big has happened or they came together to discuss something huge that can affect people's lives. They can meet on how to eradicate this distasterous pandemic called Covid-19 but this time it was not the case. They met on social media and the outcome of this meeting left many people on social media in stitches. The readers would think we are lying but it was epic and it all started when Weetabix posted a rather unusual tweet on their official Twitter handle.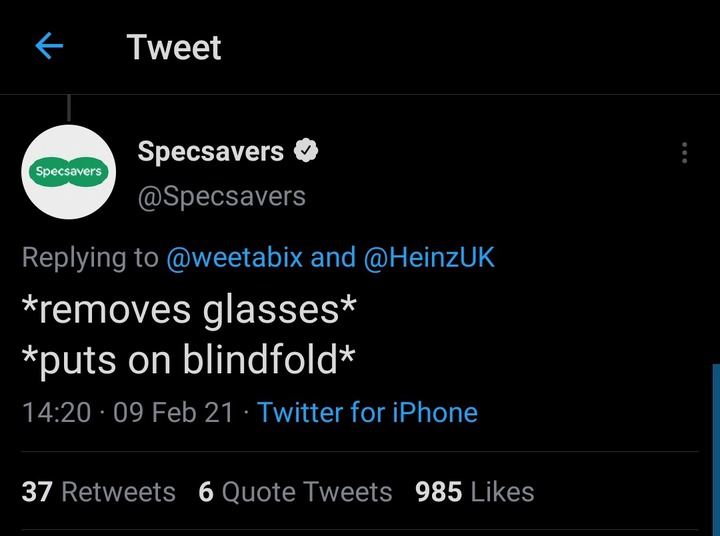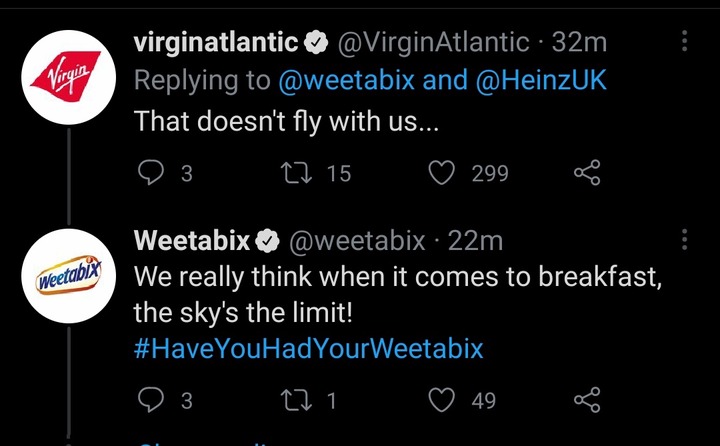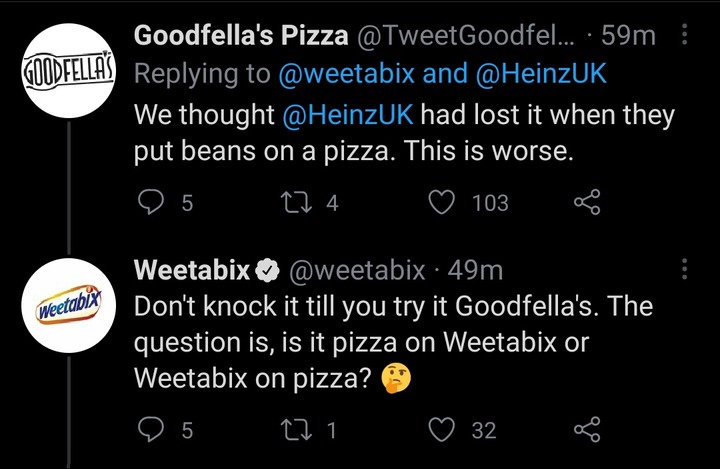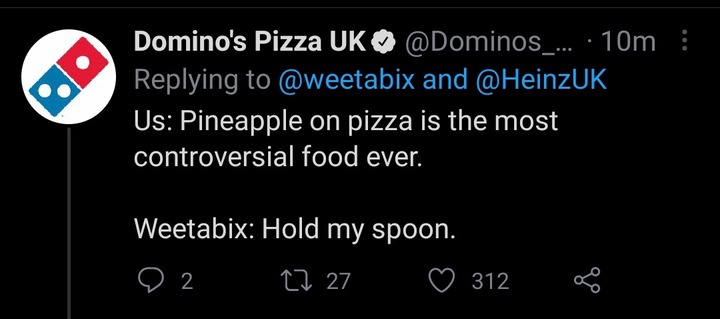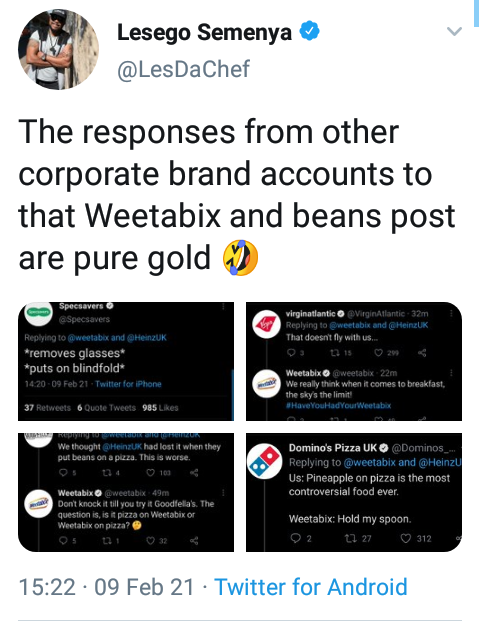 image cred : Twitter
Judging from the above screenshot pictures would the readers guess this was going to happen on social media. It was like they were a class of silly kids in a class that was missing a lot of naughty students and when they came, the teacher wouldn't mind his business because his or her students were nailing each and every subject like it was nobody's business and we think If, the principal was coming to hear what was the whole noise all about, he or she would just turn and clap his or her hands all the way back to his/her office. Here is the rest of the gang and they came with a lot of noise and some even breaking the most hilarious jokes ever as they landed on Weetabix's official Twitter handle.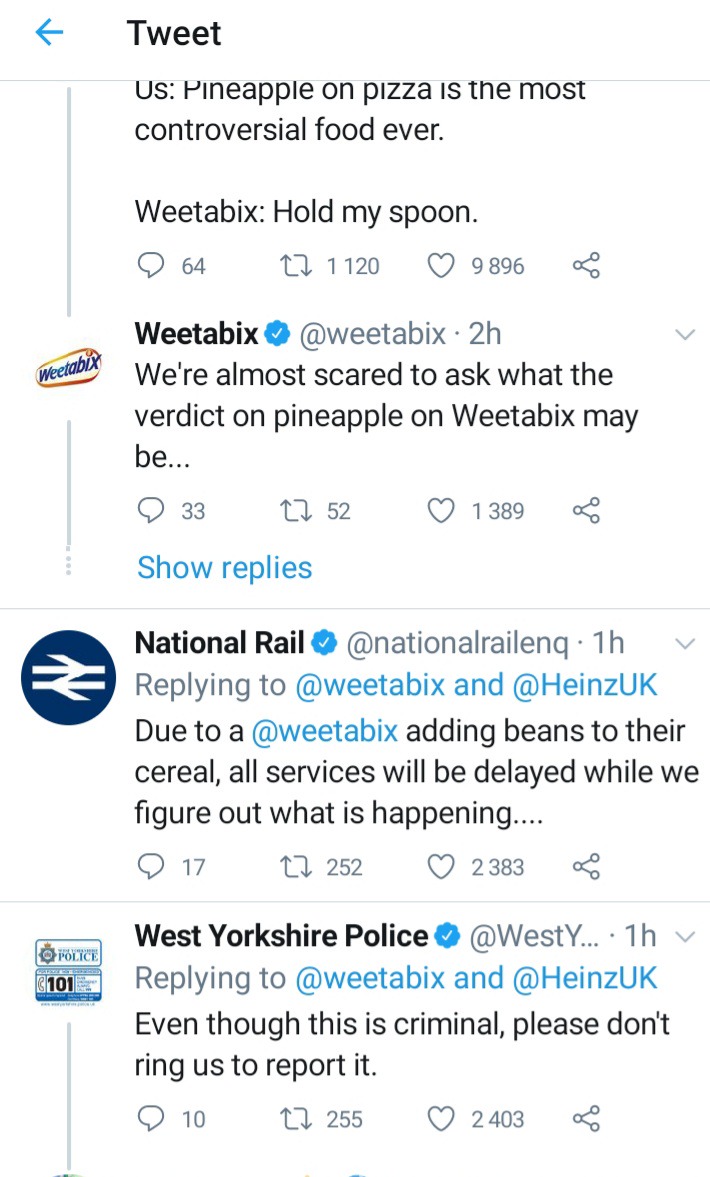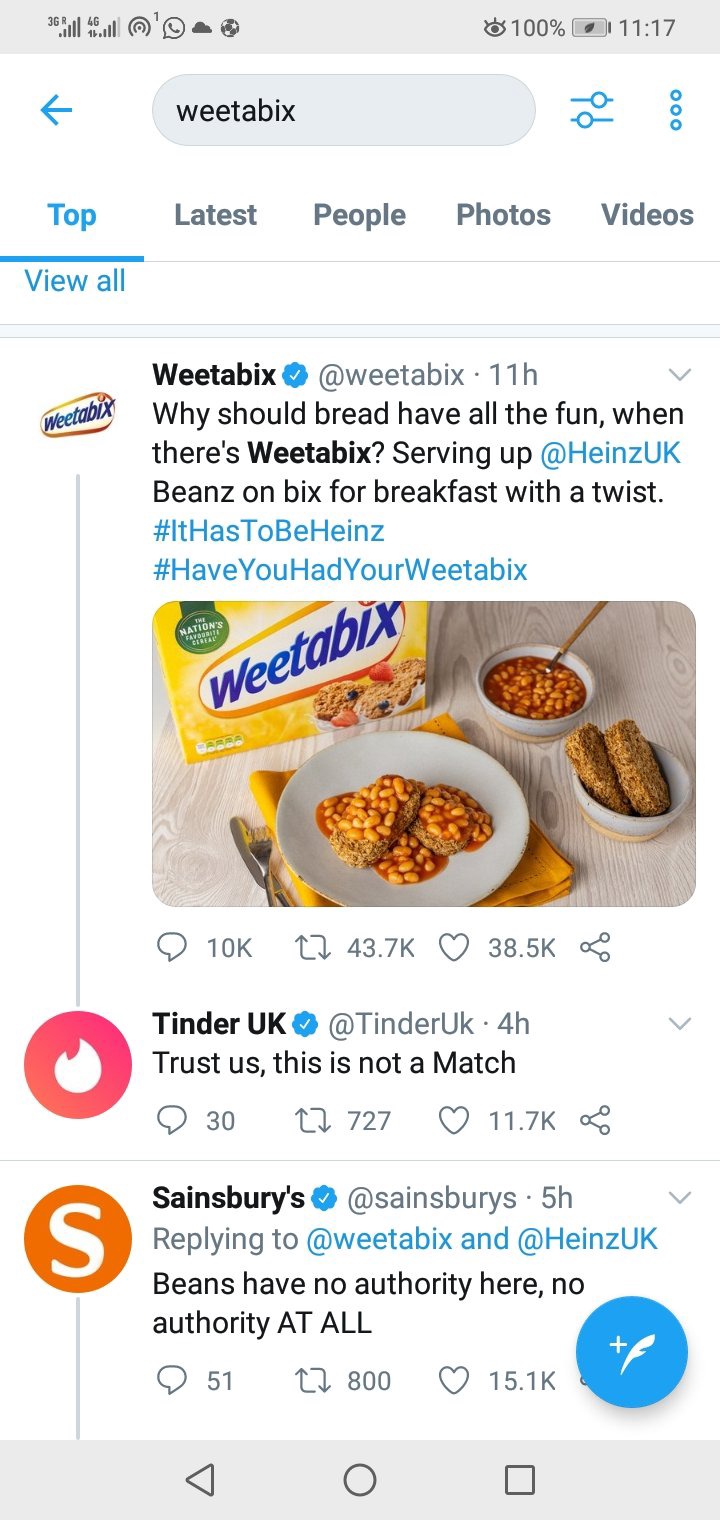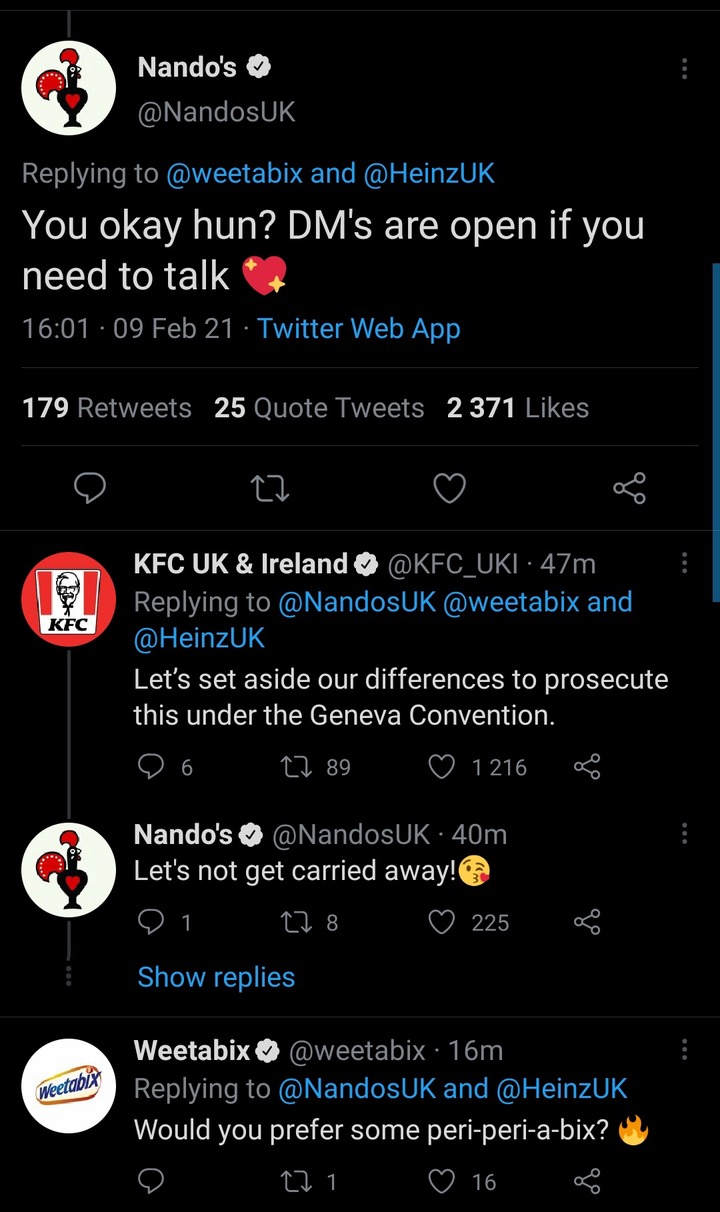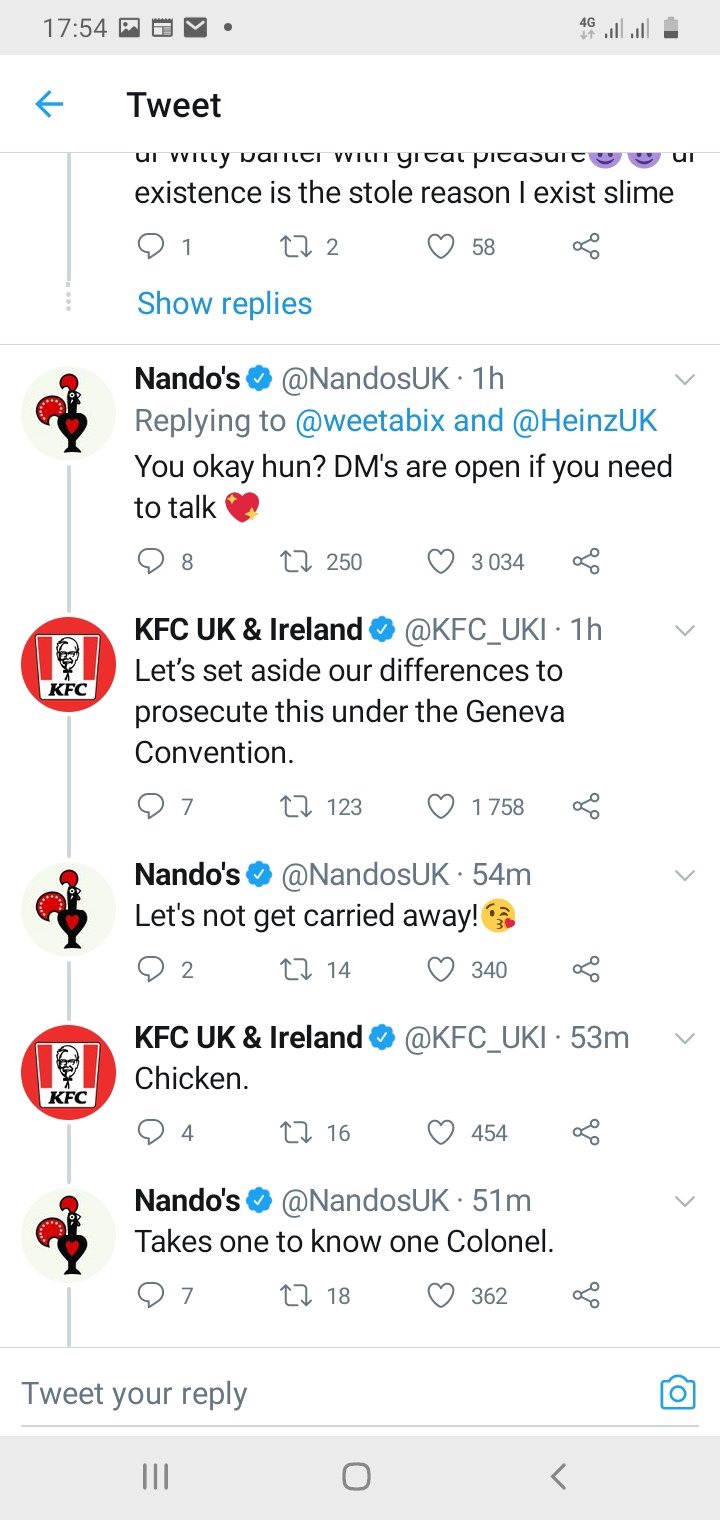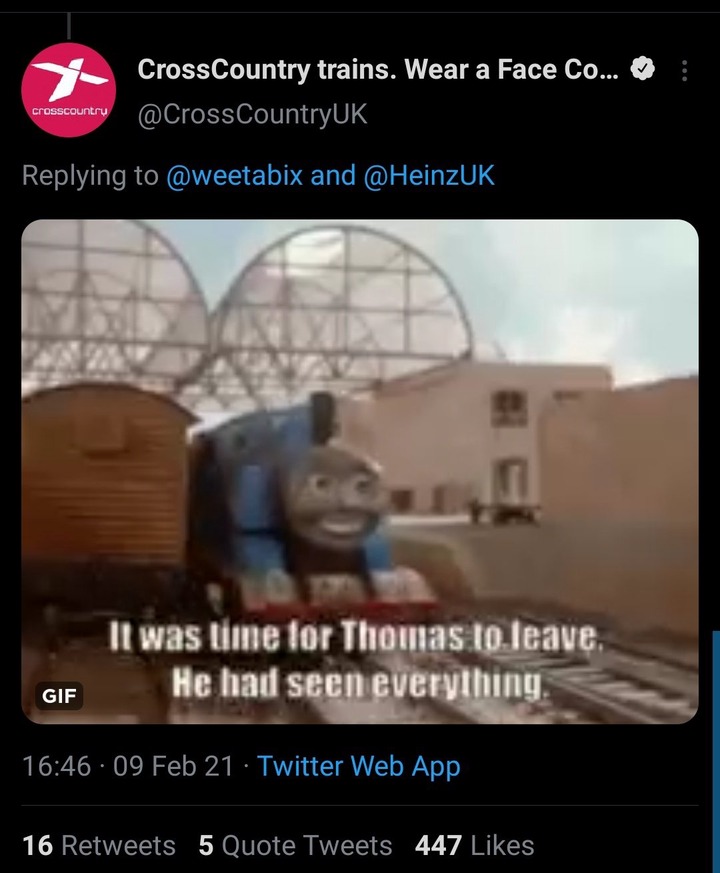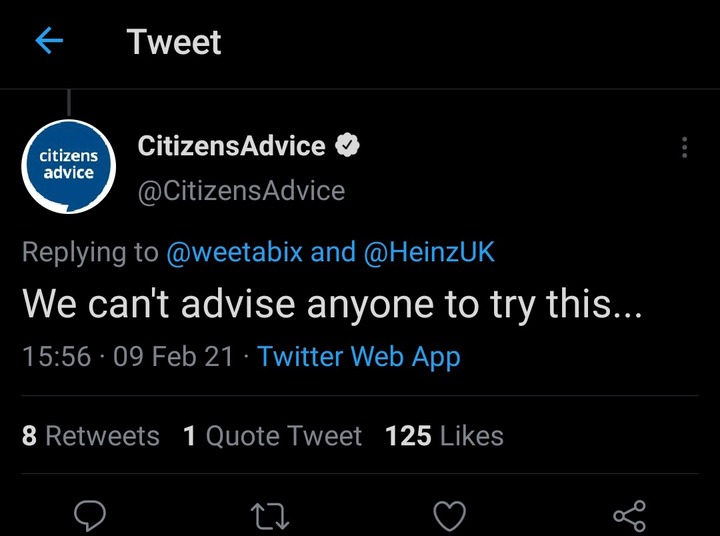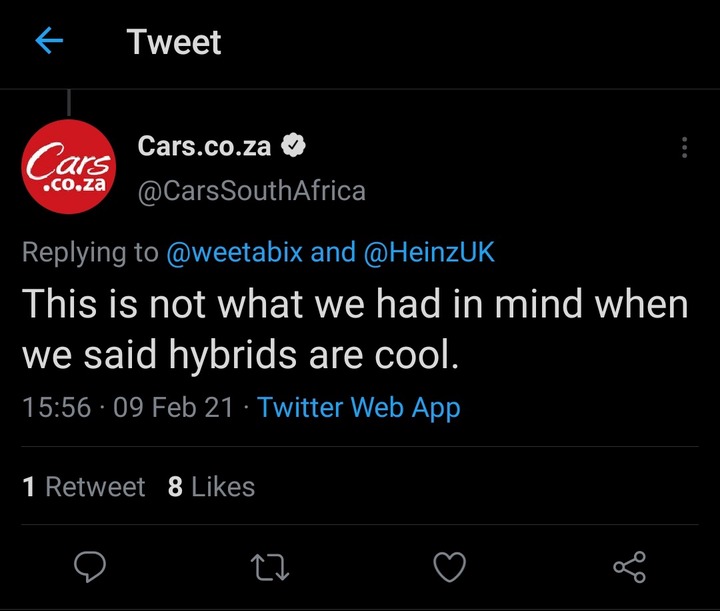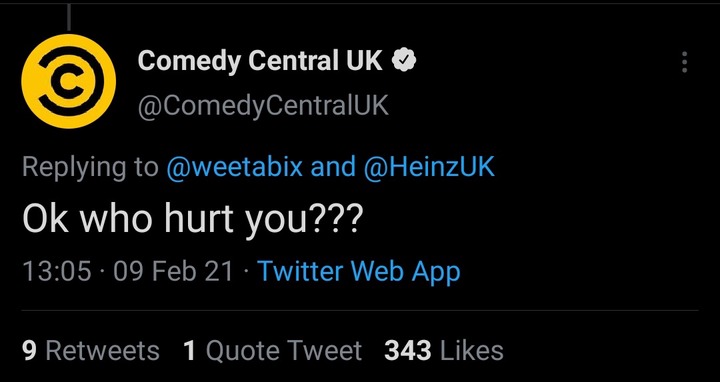 Image screenshots cred : Twitter
They didn't just make hilarious jokes when they are top corporate business on the international stage, yes they did and all this drama started when Weetabix posted a rather hilarious tweet on social media.
Thank you for taking your precious time to read our article.
Please don't forget to share, like, comment and follow us for more articles.
You can also follow us on our social media accounts at News Flash Gordon on Facebook and @NewsFlashGordo1 on Twitter.
Content created and supplied by: News_Flash_Gordon (via Opera News )