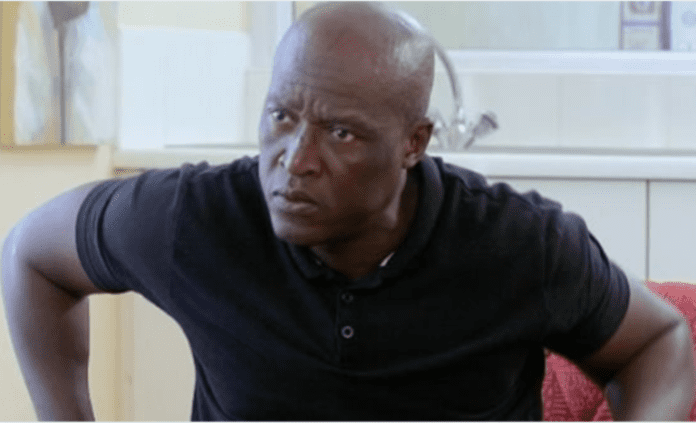 image source
Masoja Msiza, who played the wicked crime lord Nkunzi Mhlongo in the Stained Glass Production telenovela, was one of the main cast members when it premiered in 2015. Masoja's rare acting prowess on set prompted fans to speculate about his true identity.
The Uzalo star is a South African actor who was born in the Kwa-Thema region. He attempted to carve out a career in a variety of fields, but his passion for the performing arts led him to the movie industry. The film legend began in minor roles before landing his big break on the set of Uzalo. He has appeared in a variety of productions, both in movies and on television, to date. Aside from acting, the Uzalo star has demonstrated proficiency in a variety of professions, including music, poetry, writing, and many more.
Masoja Msiza's Profile Summary
Full Name: Masoja Josiah Msiza
Nickname: Nkunzi
Gender: Male
Date of Birth: 5th of October 1964
Masoja Msiza's Age: 57
Ethnicity: Black
Nationality: South African
Zodiac Sign: Libra
Sexual Orientation: Straight
Religion: Christianity
Marital Status: Divorced
Masoja Msiza's Husband/Wife: Innocentia
Famous For: Acting
Masoja Msiza's Instagram: @masojamsiza
Masoja Msiza Is A Child Of The 60s
The South African thespian was born in the Gauteng province of South Africa, known as Kwa-Thema. Masoja Msiza was born on the 5th of October, 1965, and is currently 57 years old. Masoja Josiah Msiza was his birth name, but he prefers Masoja Msiza. His background information isn't readily available, however it's widely assumed that he was not raised by his original parents.
His mother, who had four children from various men, became ill at one time, and his children were forced to be divided among relatives. The actor spent the majority of his childhood in the Kwa Thema township, which is located east of Joburg. According to reports, the entertainer's grandmother was responsible for his upbringing. Masoja was exposed to a variety of languages during his formative years, including isiZulu, which he picked up on his own.
Masoja didn't meet the man who gave him life until he was fourteen years old. The specifics of their meeting were never revealed, and the fact that the actor hardly mentions his father says a lot. At that point, it was obviously too late to form a father-son bond.
The Absence of A Father Figure Nearly Led Him Astray
Without a father figure, Masoja's childhood was difficult, and the Uzalo singer claims that his intellect became paralyzed as a result. According to a source, Msiza believes it is vital for macho men to employ violent power on their female relatives in order to demonstrate their superiority in society.
The South African actor also admitted that he used to drink regularly and couldn't tell the difference between right and wrong. Msiza thought it was customary to call his female relatives in a derogatory manner, but as he grew older, he realized his error. Masoja Msiza concluded by saying that he now understands the importance of women being protected and never being bullied. He appears to be on a mission to teach men how to treat their wives properly and to instill gentlemanly attitudes in them as well.
His Academic Qualifications Stopped At Secondary School Level
Masoja's level of accomplishment in the entertainment world may surprise fans, yet he never had any additional academic qualifications to qualify him for the parts he has done in films and television. After graduating from high school, the Kwa Thema native proceeded to work in the mines.
Many may find it difficult to believe, but all of those lovely lines of poetry, his record, and the poetry book were accomplished with only a high school diploma.
His Career Has A Finger In Every Entertainment Pie
Masoja Msiza has a multi-faceted career as a South African entertainer. He began his career as a poet, writing and publishing exquisite poetry before opting to pursue a career in theater production. Masoja's excursion into theater resulted in a number of renowned productions, which led to his first appearance on television as an onscreen performer. He is also a well-known storyteller and is a member of the South African music business. Msiza appears to have a hand in every aspect of the entertainment industry.
His Acting Talent Manifested At A Very Young Age
The actor's love for the arts has been evident since boyhood, with the first evidence of it appearing when he was just nine years old. Masoja was still in the process of obtaining a basic education when he began taking drama and art lessons at his school. By the time the star was fourteen, his school had organized a theater competition in which he competed and won. The Kwa Thema native was also a member of his local church's theatrical group.
Masoja Msiza left his academic pursuits behind to seek jobs in other sectors in order to put food on the table. The performer finally found work in the mining industry, where he worked with other miners. In the end, he joined with his coworkers to organize a strike, which led to his firing; both Masoja and his coworkers who organized the walkout were freed of their responsibilities. Later, when asked about the incident, the actor saw it as a blessing in disguise because it inspired him to pursue his long-held desire of working in the South African entertainment industry.
Masoja was looking for acting parts because he had nothing else to do, and serendipity shined on him when the Gibson Kente directed play, Mfowethu, decided to include him on set.
His Best Known Role Is The Action-Packed Telenovela – Uzalo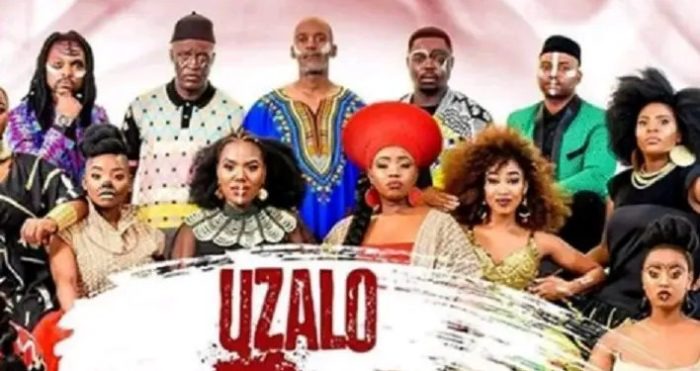 image source
On the set of SABC 1's Uzalo, Nkunzebomvu "Nkunzi" Mhlongo plays a hardened merciless criminal who will not be deterred from achieving his ambitions, even if it means spilling human blood. Nkunzi's fixation with power and money turns him into a savage, and the effect it has on those around him is none of his concern. This was the role that brought Masoja Msiza to public recognition. Nkunzi was portrayed as the kingpin of the Bhebhe clan, which is involved in a variety of criminal operations including as hijacking, money laundering, and extortion, on the set of South Africa's most popular soapie. The nefarious gang boss conducted much of his business in the KwaMashu neighborhood, where he also lives.
Nkunzi carved out a niche for himself in KwaMashu, establishing a legitimate business in the process, while the illicit operations continued underground. As the cruel crime lord drew police attention, the authorities in the community were clearly not sleeping. Captain Mondli Mdlalose, the chief of the KwaMashu police department, has him under continual surveillance while the conspiracy unfolds.
Yes, we agree that Nkunzi acts erratically, but one thing that can be stated about the crime lord is that he adores his family and is willing to go to any length for them. He is always willing to grant the requests of his wife, Mangcobo, and daughter, regardless of the repercussions, and this trait has helped him capture the hearts of millions of followers.
The viewing audience reacted to Masoja Msiza's Nkunzi persona with mixed emotions, as he lived the dual life of a loving husband/father and a vicious criminal. People began to despise or love him in varied degrees. Masoja is one of the best actors on set, despite his wicked activities on the action-packed drama. He arouses public interest with his persona; the man embodies his role on screen, and it is this quality that has endeared the movie star to many who would otherwise despise him.
Masoja's admirers, whether they despise or admire him, can't get enough of him. In fact, he is one of the reasons why viewers have remained hooked to the television for hundreds of episodes of the drama. Uzalo will never be dull as long as Masoja keeps committing evil acts on the one hand and displaying his loving temperament on the other. The versatile actor has already completed 845 episodes and is still going strong.
People's Views On Masoja Msiza's Role Interpretation and What He Has to Say
Masoja Msiza's involvement on Uzalo has sparked a lot of interest from fans and the general public since her initial appearance on the set. People have wondered if the character resembles the actor in real life. They've also speculated on the entertainer's age, wondering if the character's age matches his real-life age.
Another intriguing question about Msiza has been made regarding his onscreen voice. People have speculated as to whether he speaks in that weird harsh voice away from the television. A Twitter user once envisioned having a father that spoke to you in that tone of voice, and described it as terrifying.
All of these questions about the Uzalo star are expected, and Masoja understands that they are being asked out of curiosity, so he took the time to answer them.
According to the multi-talented actor, his on-screen activities are never a part of his life because he is an entirely different person off camera. Masoja compared himself to a plum, an appealing fruit that is also delicious, in his description.
Masoja Msiza sees his Uzalo character as a form of art, despite the fact that he plays the bad guy. The actor says it's not about him but about using his talent to tell a story, describing it as "a method to provide hope." Finally, Masoja stated that actors typically wait for the appropriate role that will make them relatable to the public, and he certainly waited for his Nkunzi role, which he described as a wonderful honor.
Is Nkunzi Leaving Uzalo?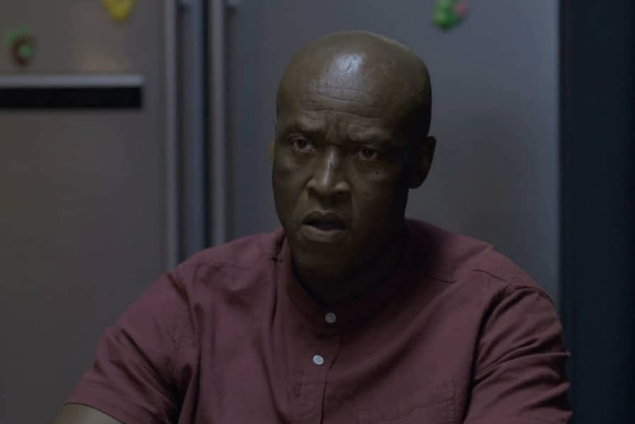 As the year 2021 drew to a close, rumors circulated that Masoja Msiza would be sacked from the telenovela. The suspicions were fueled by the fact that the drama has seen a number of important cast members leave in the past, all of whom left with short notice. Furthermore, the soap opera is no stranger to firing actors without warning; an excellent example is Sphelele Mzimela (Mazaza), who was fired because she became pregnant, which was not in the narrative. We haven't taken into account those who were fired for asking more pay and other similar situations.
According to a recent storyline twist, the Khanyile twins, Thulane, and Godfather, have left the series after being slaughtered by Nkunzi. The similar trend appears to be playing out between Manqcobo and Nkunzi as they engage in a power struggle to determine who would emerge as the kingpin. Nkunzi is clearly aiming for the title of ultimate don, which Manqcobo does not approve of. Fans speculated that Manqcobo would avenge Thulane and Godfather's deaths by murdering Nkunzi, who would die on set.
As the new year dawned, rumors arose, with many wondering if the Bhebhe clan's kingpin was nearing the end of his reign. Will KwaMashu finally be free of his nefarious activities? Nobody seems to know the answers to these questions, but neither the production business nor the publicity team has stated anything regarding the actor's departure, implying that the villain of Uzalo will be there for a lot longer than you think.
Fans and the general public have no idea what would happen if Masoja were to leave the show. Their likely response will be something akin to a riot. The actor's eloquence is the kind that makes people want to listen to him all day, his natural ability of toying with words is one that viewers won't want to miss, and his hoarse voice, which people despise, sets him apart from the crowd.
Masoja is Quite Prolific In His Acting Roles
Although Nkunzi is his most well-known part, the Kwa-Thema native has also appeared in films like as A Million Colors in 2011 and Kalushi: The Story of Solomon Mahlangu in 2016, where he played Rev. Ndlovu.
Masoja Msiza was a member of the cast of Sokhulu & Partners in 2011, when she played Mthethwa. In the following year, he starred as Oliver in the film Zama Zama, in 2014, he starred as Cent Sitholes in the TV series Making Cents with the Sitholes, and in 2016, he appeared in a single episode of the drama series Ring of Lies as Mandla; he later played Mandla in Mfolozi Street.
A Place Called Home as Hudson, Inkaba as Goodman, Intersexions as Mhinga, Isibaya as Bhodlimpi, Isidingo as Saul, and Jozi Streets as Vusi are just a few of the notable TV shows in which the experienced actor has appeared.
Masoja played himself in Shreds and Dreams, he played Bheki in Mthunzini.com, he played Joe Malefane in Rhythm City, and he played Welcome in Umlilo. Other projects in which the actor has appeared include Zabalaza, in which he played Larry in 2013. He played Thomas in Zone 14 before joining the cast of Ya Lla as Gate Guard.
Masoja Msiza has shown to be pretty productive with his acting roles, and based on what we've heard, he has plenty of work lined up for the next few years.
On the 22nd of June 2019, the actor worked with Dudu Khoza in presenting the inaugural annual Cothoza Music Awards, which was presented by Ladysmith Black Mambazo, a multi-award-winning A-cappella ensemble from South Africa. The following is a list of his previous film and television roles.
Film and Television Roles For Masoja Msiza
• Sokhulu & Partners in 2011 (as Mthethwa)
• Zama Zama in 2012)(as Oliver)
• Kalushi: The Story of Solomon Mahlangu in 2016 (as Rev. Ndlovu)
• A Million Colours (2011)
• A Place Called Home (as Hudson)
• Inkaba (as Goodman)
• Intersexions (as Mhinga)
• Isibaya (as Bhodlimpi)
• Isidingo (as Saul)
• Jozi Streets (as Vusi)
• Mfolozi Street (as Mandla)
• Mthunzini.com (as Bheki)
• Rhythm City (as Joe Malefane)
• Ring of Lies (as Mandla)
• Shreds and Dreams (as Msoja Msiza)
• Umlilo (as Welcome)
• Zabalaza (2013) (as Larry)
• Zone 14 (as Thomas)
• Ya Lla (as Gate Guard)
• Uzalo (as Nkunzebomvu Mhlongo)
He Has Displayed Competence in Writing Poems and Songs
Masoja Msiza has been described as a man with a fountain of talents, which isn't entirely inaccurate. Millions of fans and critics have praised his acting abilities, but when it comes to his poetic manner, you will bow to the thespian's better knowledge.
Masoja wrote magnificent lyrics for the SA National Team, the Bafana Bafana, when Tunisia hosted the AFCON competition in 2004. The Kwa Thema-born celebrity not only wrote but also performed multiple promotional poems for Ukhozi FM, the country's largest radio station. The following is a complete list of his poems and songs:
Time to Rhyme
Babulawelani
The Click Poem
Nokuthula
The 8th Man
Hamba Nami
My Love (Condomly)
Hallelujah
Mbali
My Skin
Women and the Ocean
Nokuthula
Judas
Masoja released a single album titled Time to Rhyme. According to reports, he is working on a twelve-track record that will address social evils, gender-based violence, inequality, and blessers.
He Has Authored A Couple of Poetry Books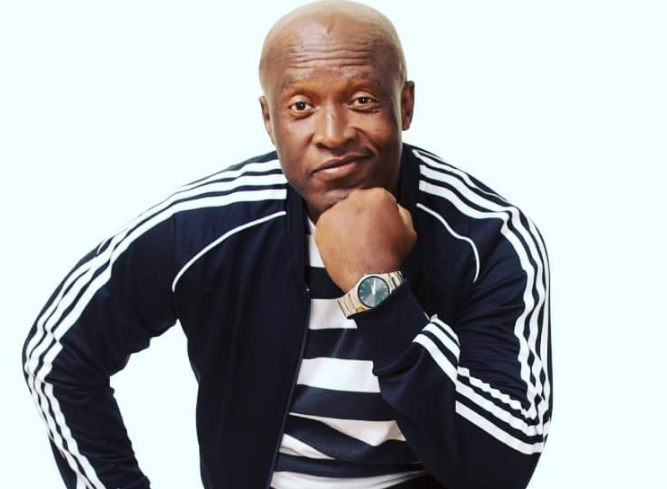 Masoja is known for putting his poems into poetry books, in addition to writing poems. So far, he's had two books published: The Voice of Hope and Avalon. His record is a mix of dramatic poetry and music from many genres. Swigili and Fikile Mlomo, two gospel performers, helped with the compilation, but he did the majority of the work on his own.
Masoja Msiza defined the current state of the world as one of confusion, in which people fail to recognize their own roles in society and instead blame others. One of the actor's most cherished dreams is to create a world where children are free. Masoja, who is regarded as a father figure and mentor to millions, has been fighting to bring about this free society by using his skills to condemn social problems. Many people have praised this and said it is something to be proud of.
He Shares His Work With Fans Through Instagram
Despite his apparent preference for quiet, the acclaimed actor has created a social media presence, particularly on Instagram. He utilizes his Instagram feed to provide work-related content and to raise awareness about his profession. Fans who want to participate in his Instagram Stories can find him at @masojamsiza.
Awards and Nominations For Masoja Msiza
One award has been nominated for the versatile entertainer. In 2018, he was nominated for the Dstv Mzansi Magic Viewers Choice Awards in the category of Best Actor. He was nominated for the DStvMVCA's Favourite Male Actor award once. Given his current rate of progress, the consummate performer is certain to get even more honors in the near future.
Masoja Msiza Has Been Married and Divorced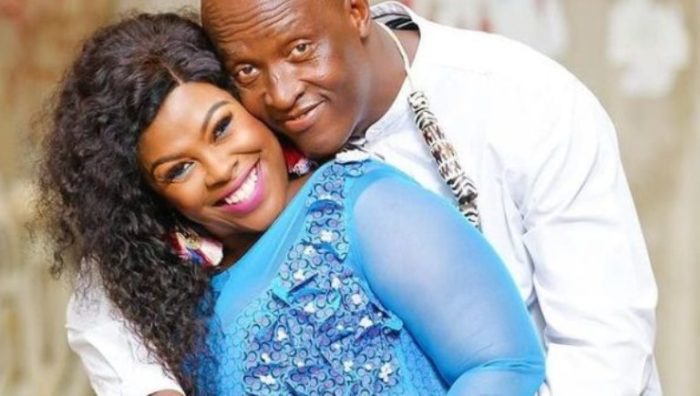 Nkunzi and Mangcobo image source
Masoja Msiza is the type of star that prefers to keep the specifics of his or her personal life hidden from prying eyes. We do, however, occasionally acquire details about his family life. Many people admire the onscreen relationship between Nkunzi and Mangcobo, but they are unaware that Msiza's reality is far from rosy.
The Uzalo actor was previously married, but the relationship did not work out, and he is now divorced. His ex-name wife's has been revealed as Innocentia, but her profession is unknown. Facts concerning his marriage have never been made public, but his ex-name wife's has been revealed as Innocentia. The unfortunate aspect of his divorce is that Innocentia was awarded full custody of their children.
It's unclear when Masoja and Innocentia exchanged wedding vows, but they must have been married for a long time. The fact that they have three children – a boy and two girls – leads to this conclusion. It's unclear if Innocentia was his first wife, but there are no records of any other women before her, and none after the mother of three.
This is What The Actor thinks About His Present Marital Status
Being divorced and separated from his children has been difficult for the movie and television star, who has admitted to missing his children, even those close to him, on multiple occasions.
Masoja said he never imagined his children would face the same predicament as him and his siblings, who grew up in different houses. After going through so much in life, the performer hoped that the pattern of living apart would finish with him, but it appears that the opposite is true. He now only sees his children at Christmas or whenever he travels to Joburg. The Uzalo performer said he had no control over the divorce.
Masoja has also expressed his concerns about the current trend of young girls with bright prospects preferring to date older guys known as blessers. The majority of these girls are in it for the money, which is one of the patterns he hopes to address with his long-awaited albums. The movie star expressed concern that his two daughters would regard dating these blessers as a way to get quick money.
Share this unique article across all social media platforms and please don't forget to maintain social distance, wear your face masks, wash your hands regularly with sanitizer for prevention is better than cure.
Thanks for reading, the topics covered here are available for positive progress and critical assessments. Please do well to drop a comment below and share the article with as many as possible as possible
Content created and supplied by: josethewriter (via Opera News )
Opera News is a free to use platform and the views and opinions expressed herein are solely those of the author and do not represent, reflect or express the views of Opera News. Any/all written content and images displayed are provided by the blogger/author, appear herein as submitted by the blogger/author and are unedited by Opera News. Opera News does not consent to nor does it condone the posting of any content that violates the rights (including the copyrights) of any third party, nor content that may malign, inter alia, any religion, ethnic group, organization, gender, company, or individual. Opera News furthermore does not condone the use of our platform for the purposes encouraging/endorsing hate speech, violation of human rights and/or utterances of a defamatory nature. If the content contained herein violates any of your rights, including those of copyright, and/or violates any the above mentioned factors, you are requested to immediately notify us using via the following email address operanews-external(at)opera.com and/or report the article using the available reporting functionality built into our Platform See More