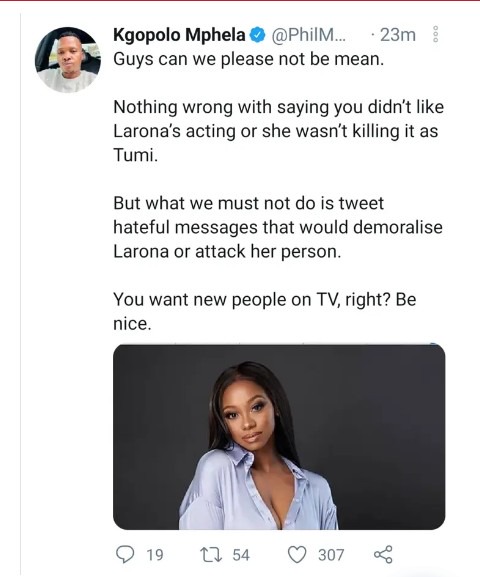 Entertainment industry isn't easy, especially when people are not content with what you deliver and it's even harder for the writer because people would even threaten to stop watching the show, which could lead to less ratings.
People have been unimpressed with Tumi since the beginning of the soapie, they have been saying, she can't act, she fails at scenes that requires her to be emotional and therefore her character must be killed of. Moshidi, the former The River actress said, she did tell the producers about Tumi's lack of acting skills and continued to say, it was hard working with her, unfortunately she was let go.
Now people are happy that, Tumi's character may be cut off and they are saying ,she must use her time practising. Tumi isn't the first person on The River to be ridiculed by fans, even Mbali who played Lindiwe's (Sindi Dlathu) daughter on set, fans were not happy with her acting.
It seems as if, there are lot of actresses and actor's who needs to practise more.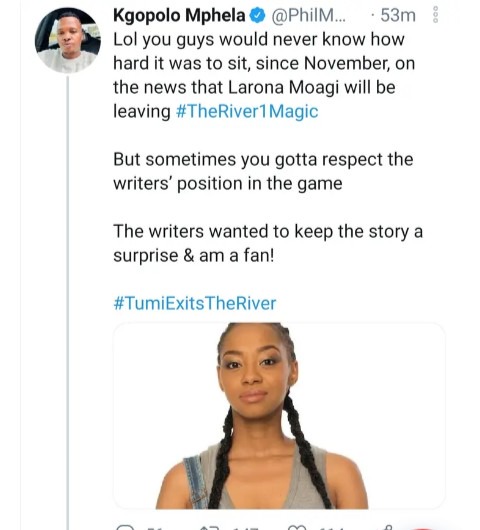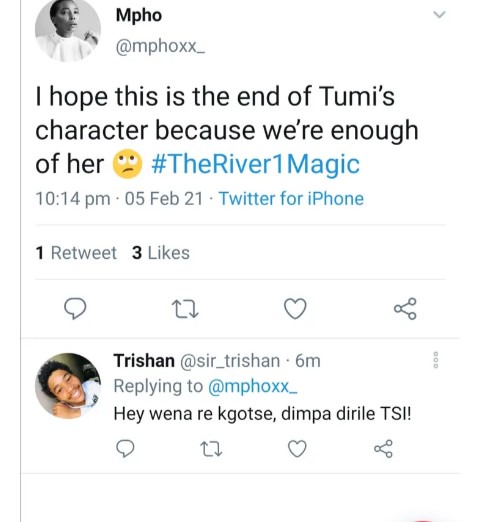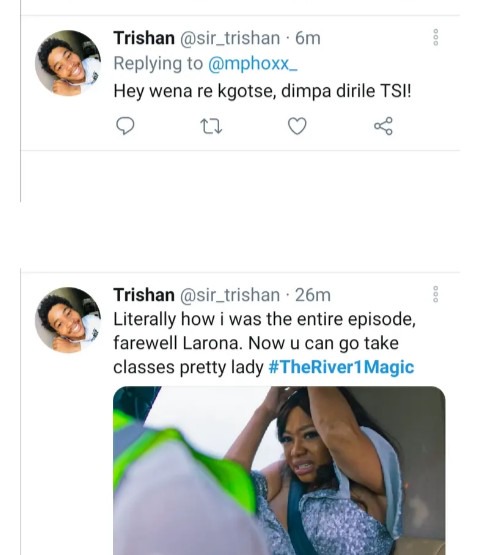 Content created and supplied by: Pamart92 (via Opera News )