Previously
The tender war between Melita, Alfred and Alfios deepened, and Mary and Mokgadi did everything possible to protect Noah.
24 - 26 February
Noah gets a glimpse into his possible future, Fanie wants to end up in Lehasa's good books again, and Noah wants to give up, but Mokgadi is ready to push through for the sake of her son. Information about Lelo reaches Lehasa's ears, Meikie hears the truth about Noah's actions, and adv. Moss visits Lehasa again.
1 - 5 March
Mary and Mokgadi are speechless when they realize Noah is nowhere to be found, and Fanie becomes increasingly frustrated by Lehasa's mistrust. Sis' Grandma tries to cheer up a friend, family competitors become involved in a fight at the Maputla house, and Noah and Leeto are caught in a hijacking attempt. Lehasa finds out why Detective Petersen does not want to leave him alone, and Melita is not going to give up her dream.
8 - 9 March
Tbose gives his parents an ultimatum, a tragedy strikes Turfloop, and Fanie is not sure how to interpret Lehasa's proposed meeting.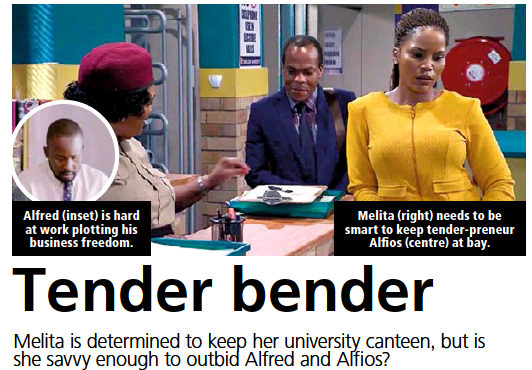 Content created and supplied by: BongekileKzyo (via Opera News )