Here we go again, our sisters trying so hard to impress men in an inappropriate way. Growing up I was told that the way to a man's heart is through his stomach i which this beautiful lady right here is trying to do.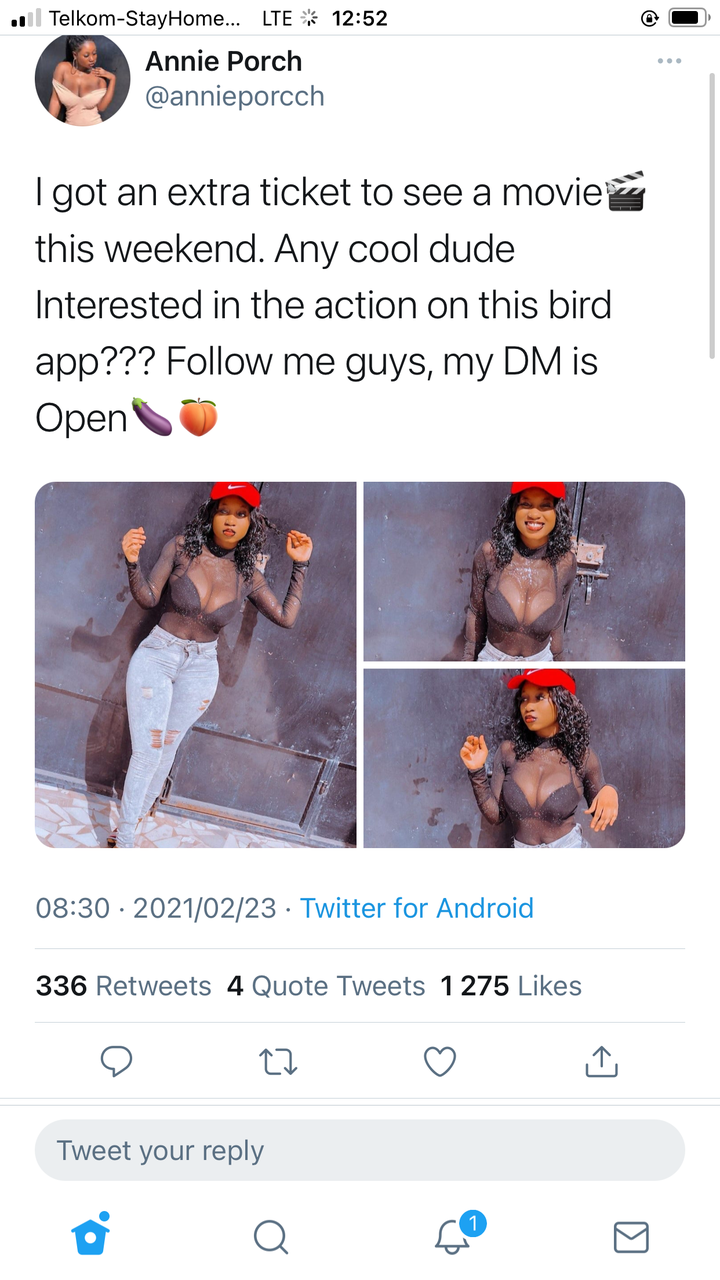 The most inappropriate thing about her is how she is dressed up like. Many people Mande comments to say that even if she was offering to take them out for lunch everyday for 30 days , they wouldn't have agreed. These comments comes from men who knows what they want. I guess there are lot of things men's look for in a woman and that's not how they dresses like but their brains.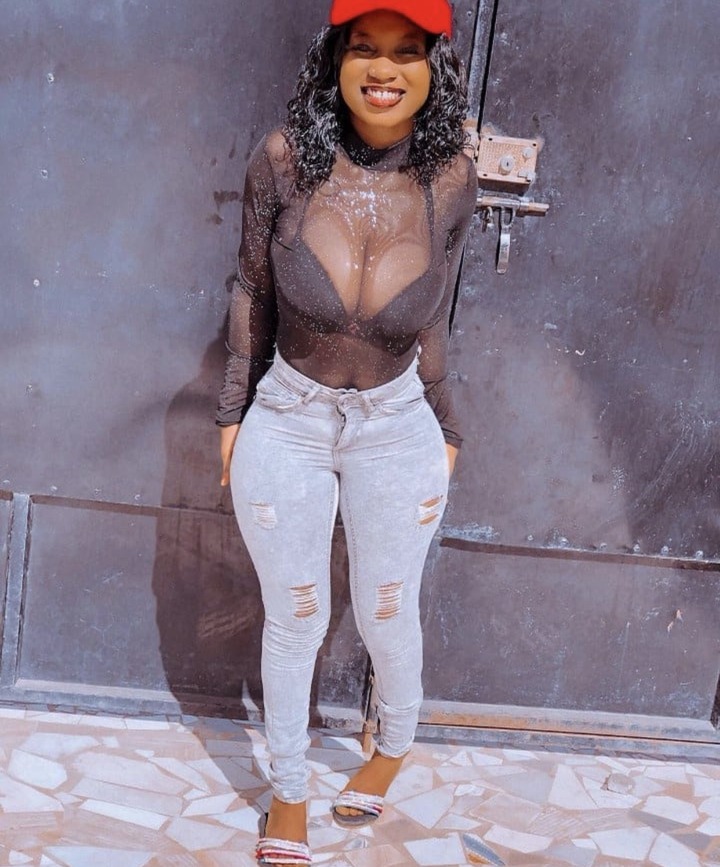 Studies has been proven so many times that there are ladies who are only beautiful by their looks but and when comes to real life they got nothing to show up for . It's not about going to school but about the manner in which ladies conduct themselves.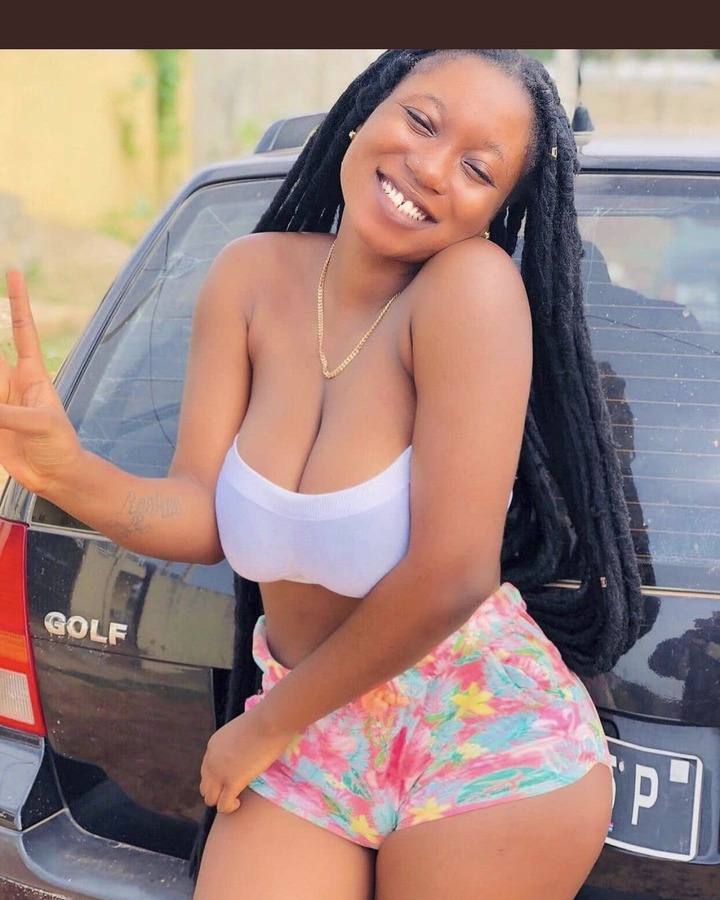 This lady here posted pictures of herself saying that she is bored and want to take someone out , a guy to be specific. Well there were people who were interested to her invitation but most of them were not interested because of how she is dressed like. Others even said that she was not beautiful enough and that she should stop doing stupid things on Twitter in the name of advertising herself.
Kindly let us know what you think of her, wouldn't you go out on a date with her ? Please don't forget to like and comment, also follow us as we follow back as well.
Content created and supplied by: Sherly166 (via Opera News )