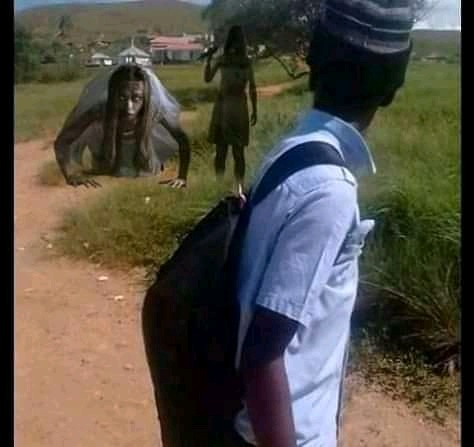 My life started to be different in grade 8,I was a good kid ,I used to pass all subjects at school ,all my teachers used to call me a smart boy,my father was proud of me ,I had no friend at school , I was always studying so hard hoping that one day I Will become a doctor.
I wanted to be a doctor because I inspired by my cousin from Limpopo province ,it was around may 2017 ,I had a nightmare ,I thought it was just a dream,I ate cake while I'm sleeping,when I woke up ,I realised that it was just a dream.
That is were problem started I was living a dream,I was possessed by demon, Tokolosi was attacking me,I notice but it was too late,I have been told that I won't succeed at school , everything I was doing for fun, several pastors tried to pray for me but darkness surrounded me,I don't want to lie if you attecked by evil spirit nothing good will work for you.
Content created and supplied by: Holliness (via Opera News )