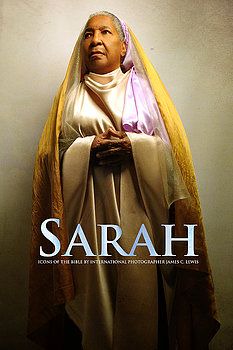 Sarah is the only Bible woman who clearly submitted to her husband's wishes. It was a great act of submission and courage for Sarah to leave her home and clan, and accompany her husband on a difficult, dangerous journey into the unknown (Gen. 12:1–5).
Furthermore, on two occasions Sarah complied with her husband's request to deceive a foreign king. (See Genesis 12:10–20 and 20:1–18, esp. Gen 20:13b.) Abraham was worried that the kings would kill him in order to clear the way to his beautiful wife. She must have been a stunner! So Abraham asked Sarah to go along with the ruse that he was her brother and not her husband (Gen. 12:11-13; 20:13b). This was a half-truth as Sarah was Abraham's half-sister (Gen. 20:12).
Abraham's motives appear to have been selfish. His main concern was for his own safety. He does not seem to have been concerned about his wife who was taken by foreign kings, twice (Gen. 12:15; 20:2–3). The Bible is clear that on the second occasion Sarah was spared from having sex with the king, but it seems she became the first king's wife for a short time (Gen. 12:19 cf. 20:4–6).
Sarah did not submit simply because Abraham was her master; she submitted because she wanted to protect her husband. Sarah, however, did not always go along with what Abraham wanted. For instance, Sarah wanted to dismiss Hagar and Ishmael, but this idea distressed Abraham. On this occasion, God said to Abraham (literally): ". . . in everything, whatever Sarah says to you, listen to her voice." (Genesis 21:12b, translated from the Septuagint). In Genesis 16:2 it says that Abraham (literally) obeyed Sarah's voice. The Greek word hupakouō used in this verse is a common word in the Septuagint (the Greek version of the Old Testament) and the Greek New Testament and is usually translated as "obey." Conversely, nowhere in the Genesis narratives of Abraham and Sarah does it state that Sarah "obeyed" her husband. "Nevertheless, the submission of Sarah to Abraham was a long-standing element of Jewish traditions."
Content created and supplied by: S.M-News (via Opera News )