When Lamiez was first introduced to is was when she revived her major breakthrough by being on LIVE AMP on Sabc 1, and that was the becoming of her yet successful journey. Besides being a "bashing" tv personality on LIVE AMP she is also an aspiring DJ.
And from the looks of things she is utterly and in love with music and people are still waiting for a major breakthrough from her work as a DJ. There are tons of viral videos of her spining the decks and she pretty much like she is on top of her world when she is on stage. To put the cherry on top she is also the wife to hubby rapper Kuli Chana and their love is "sooo" heartwarming.
Just the other day on Twitter, Lamiez posted a beautiful pic of her self and Twitter reacted with beautiful and uplifting words for the young beautiful lady.
1.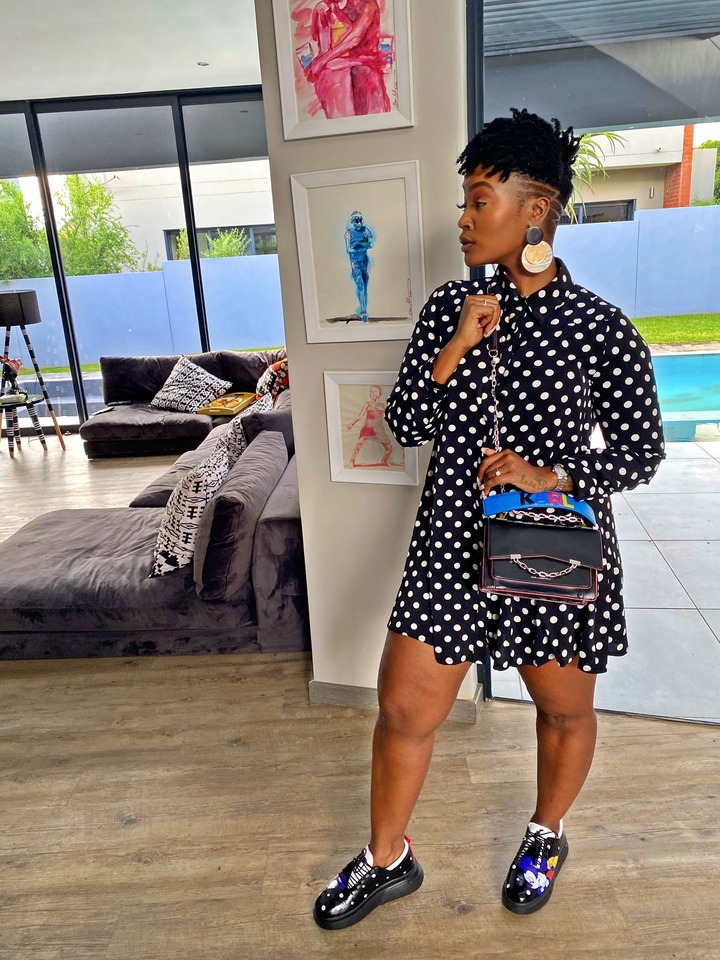 2.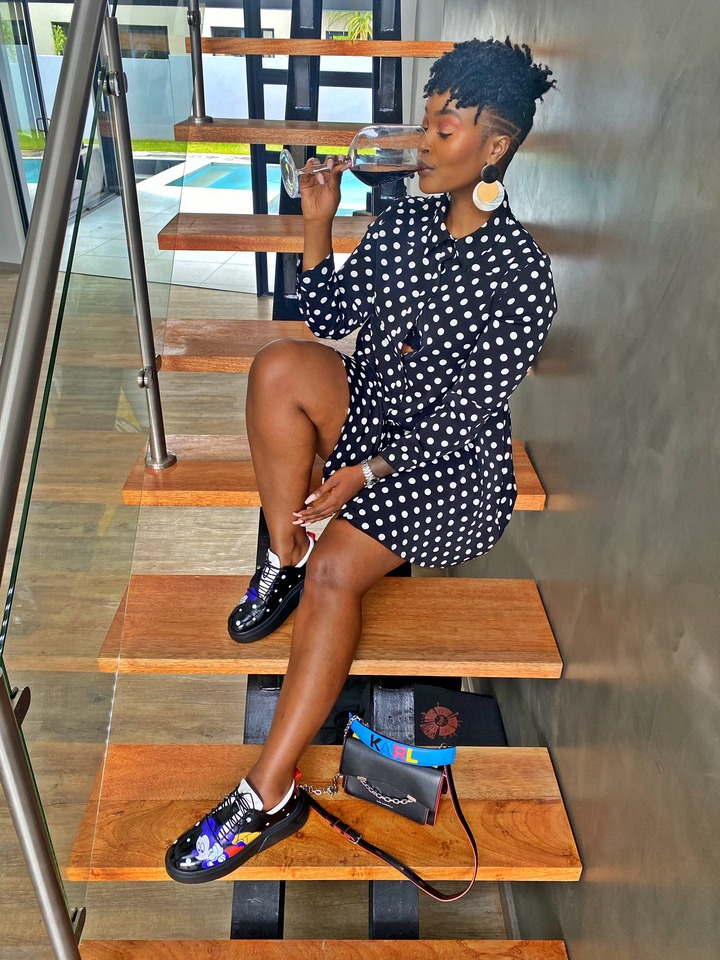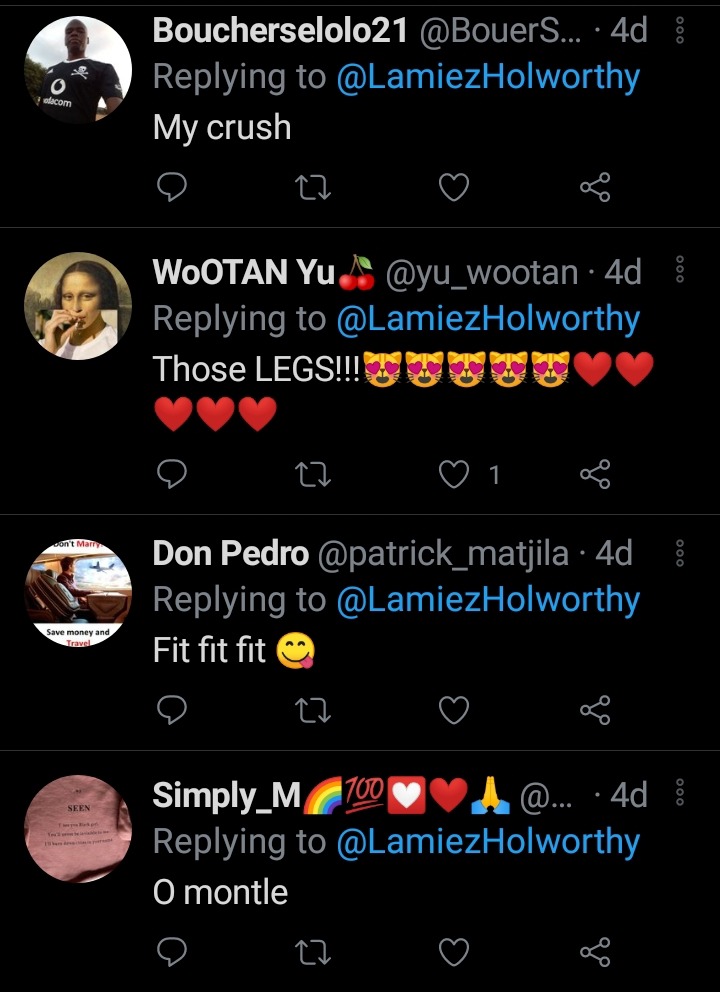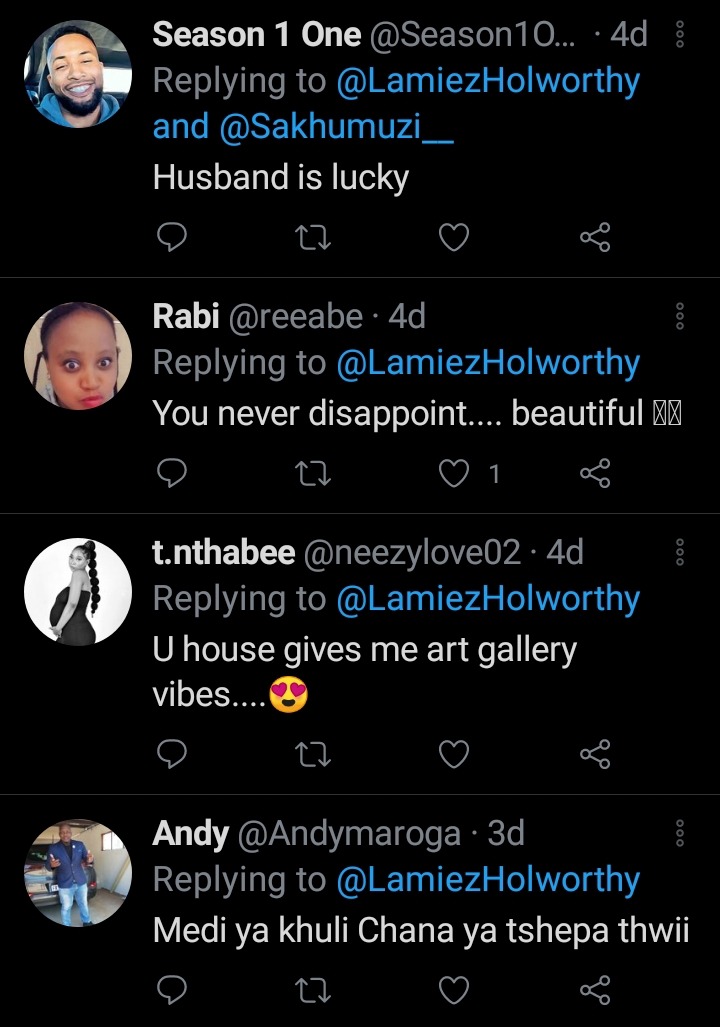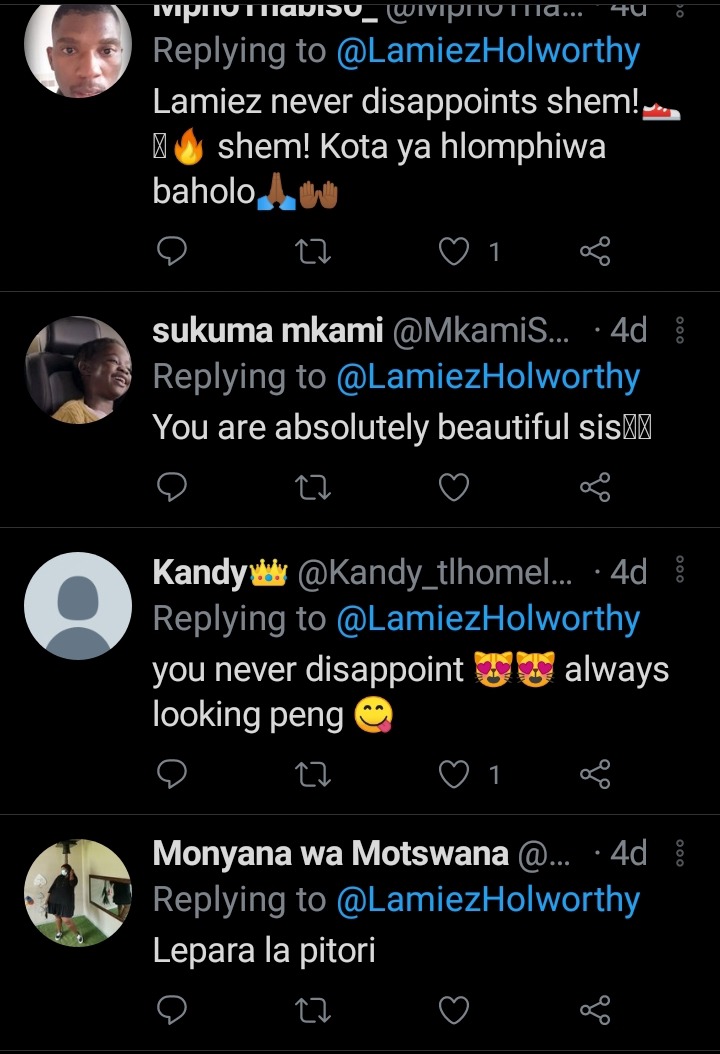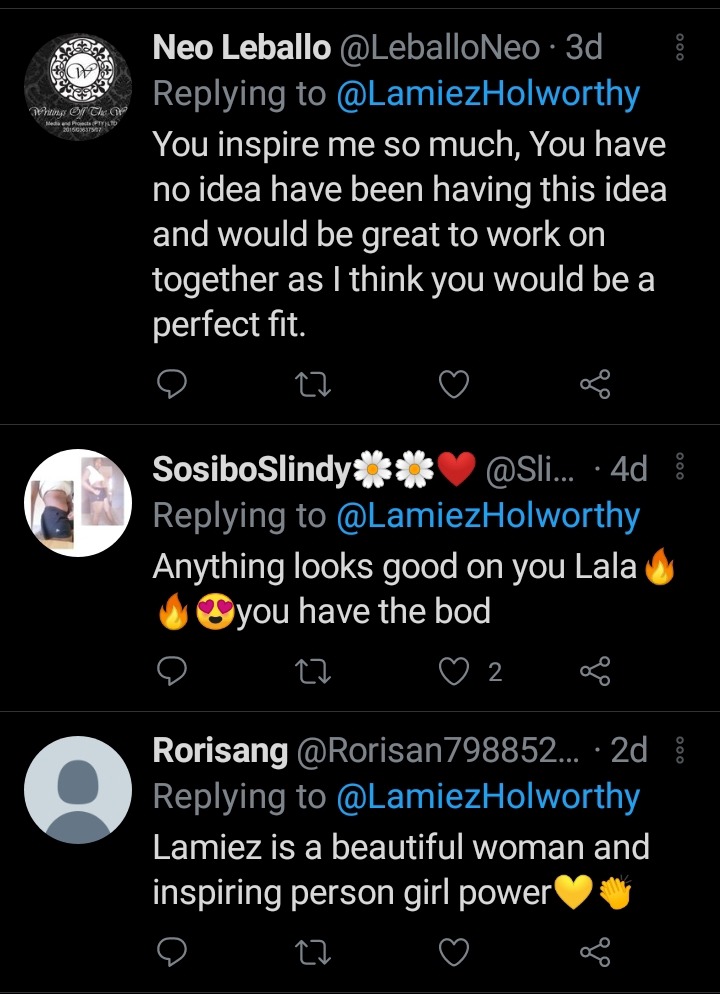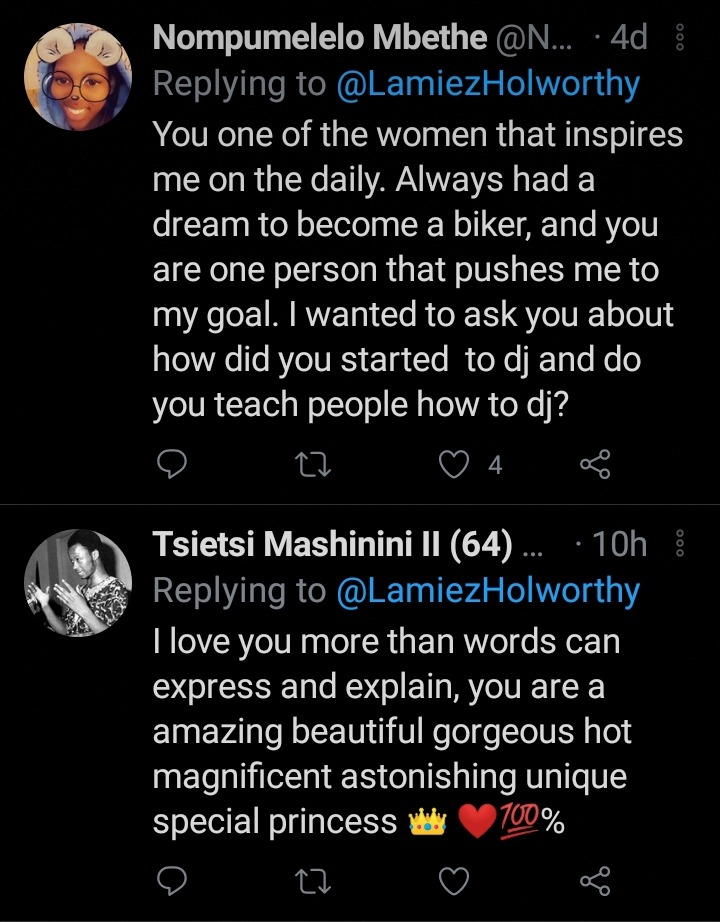 Checkout more of Lamiez Holworthy's incredible looks that she slayed in:
1.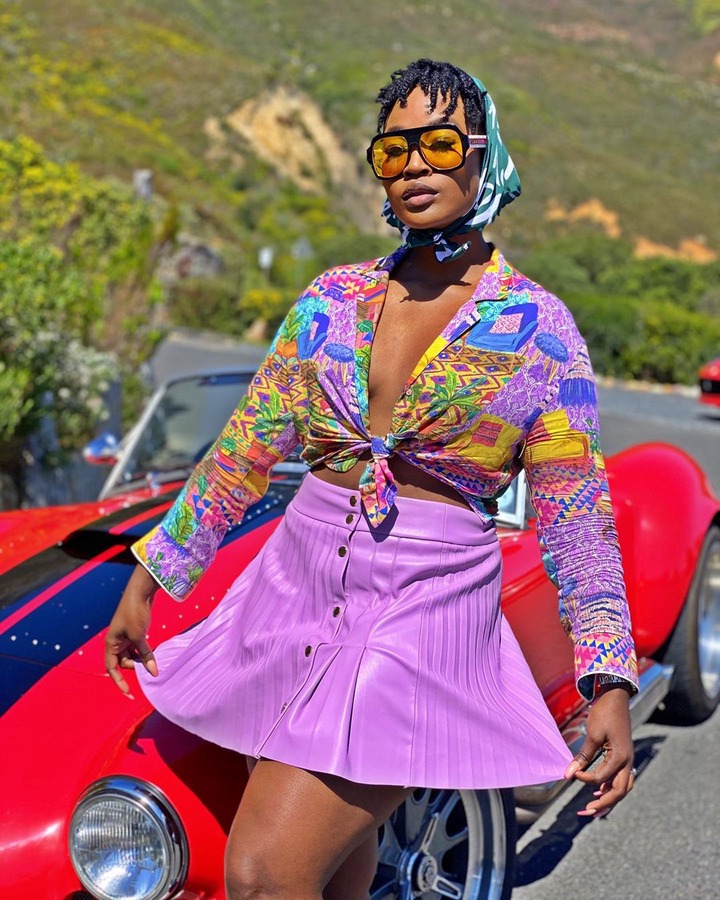 2.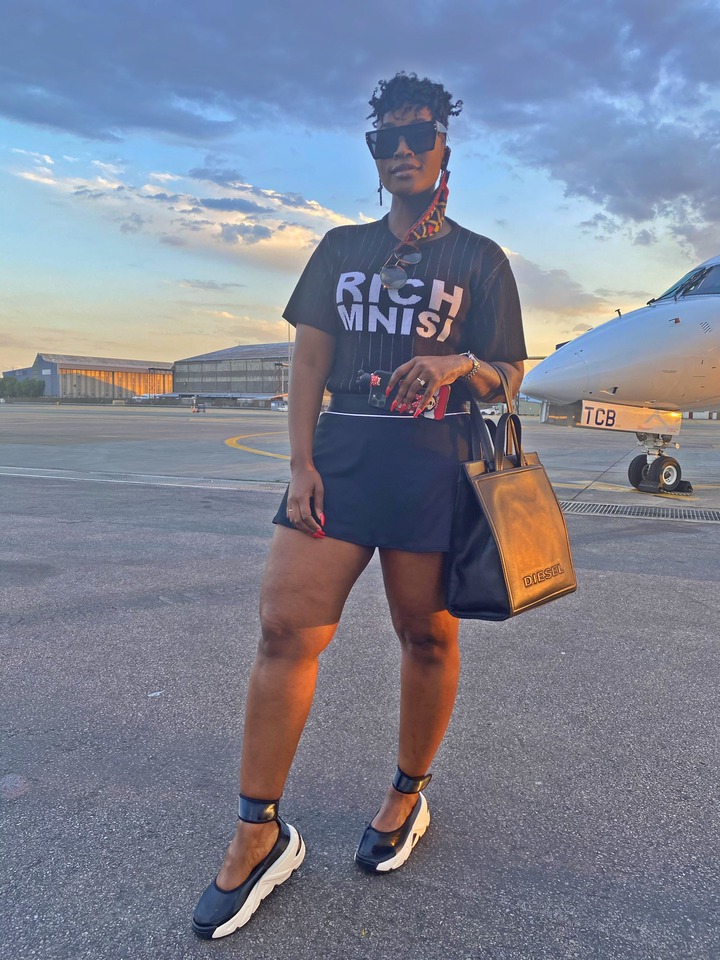 3.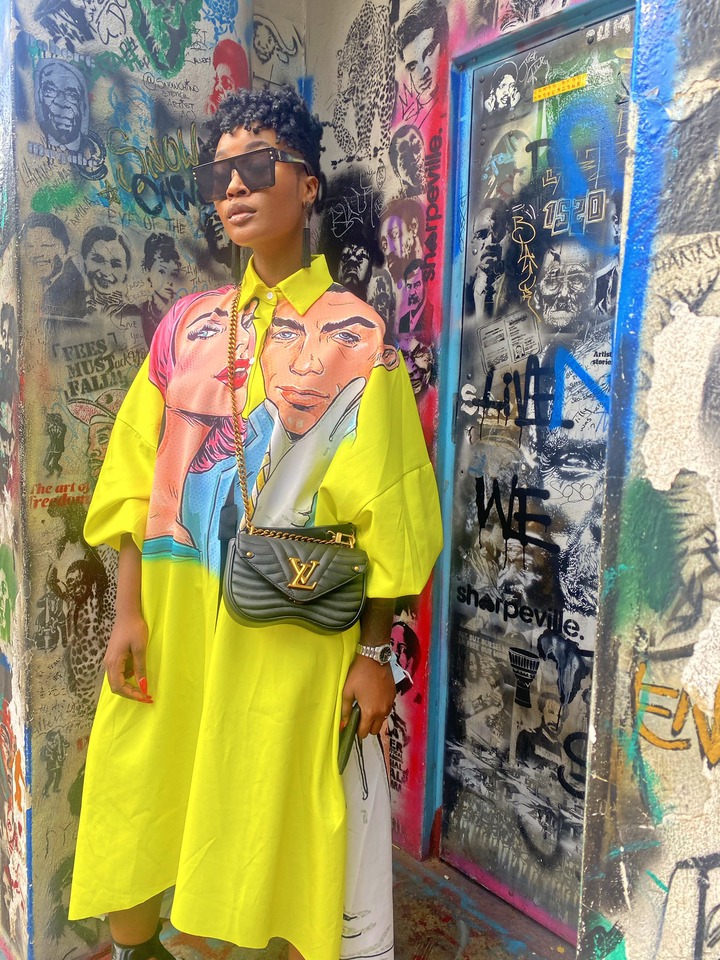 4.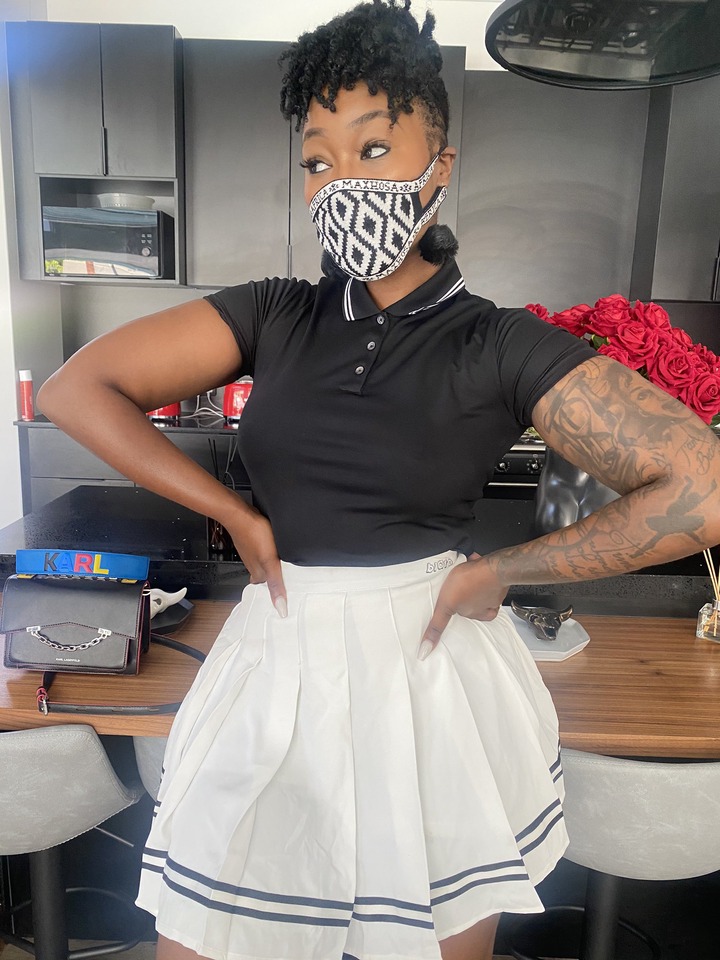 5.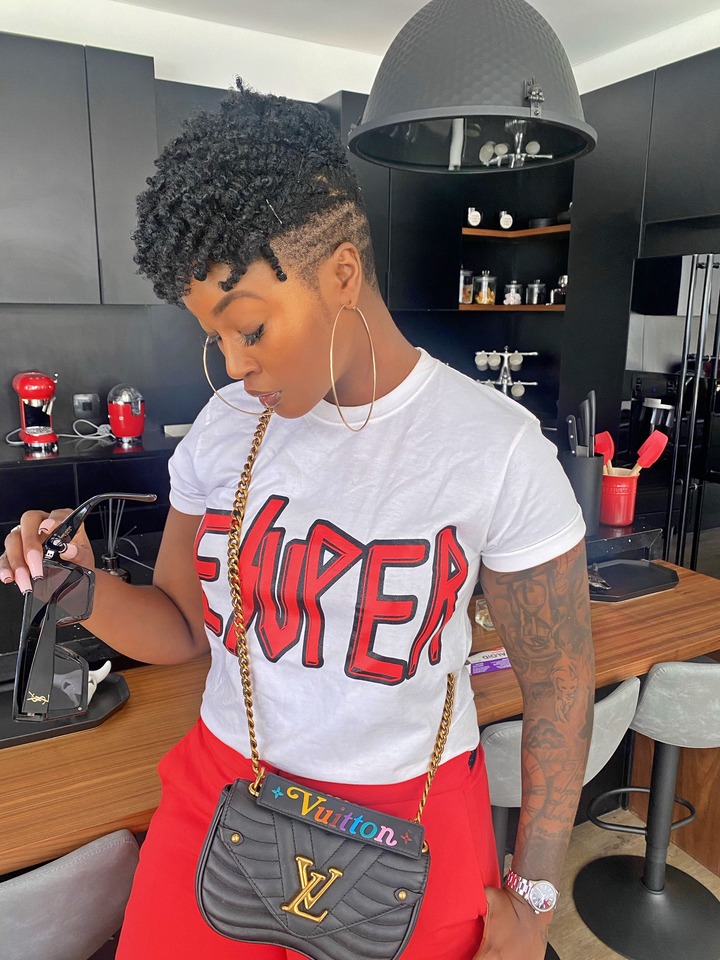 6.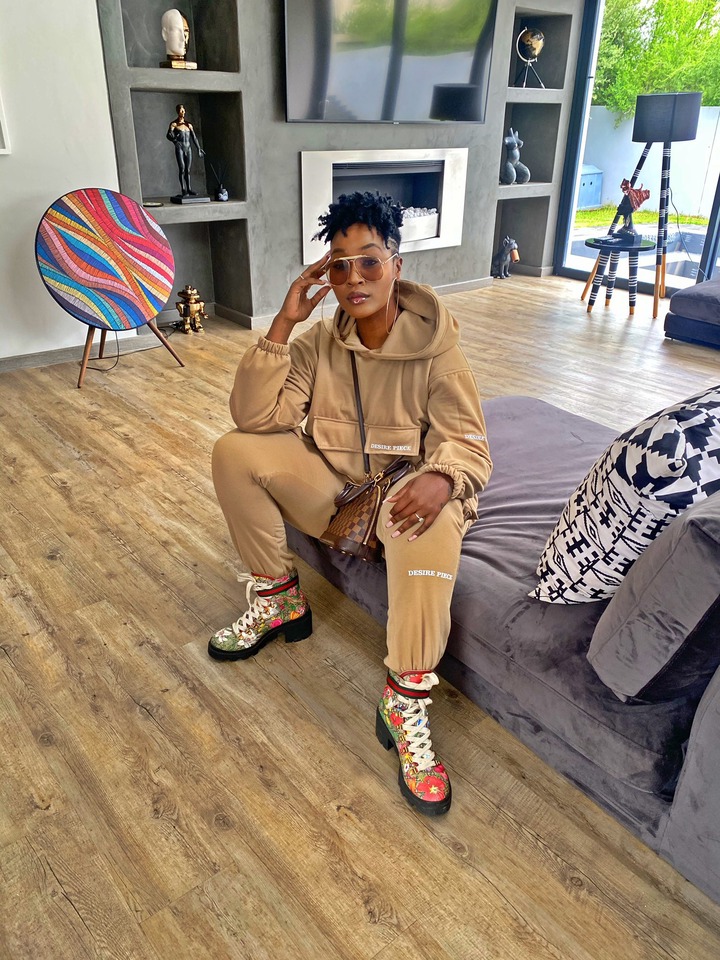 7.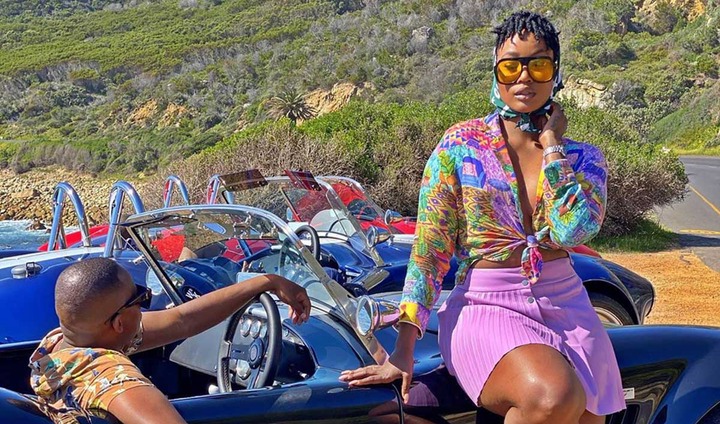 Source: Twitter
Thank you for reading 😊 don't forget to follow me for more hot topics 🔥
Content created and supplied by: KayRich (via Opera News )