Neighbours fight all the time, and sometimes they can get back. Especially in South African communities. The next case is one of those cases where two neighbours were fighting and the situation escalated quickly. Tell me what you think in the comments and share so that it her people can see the humour.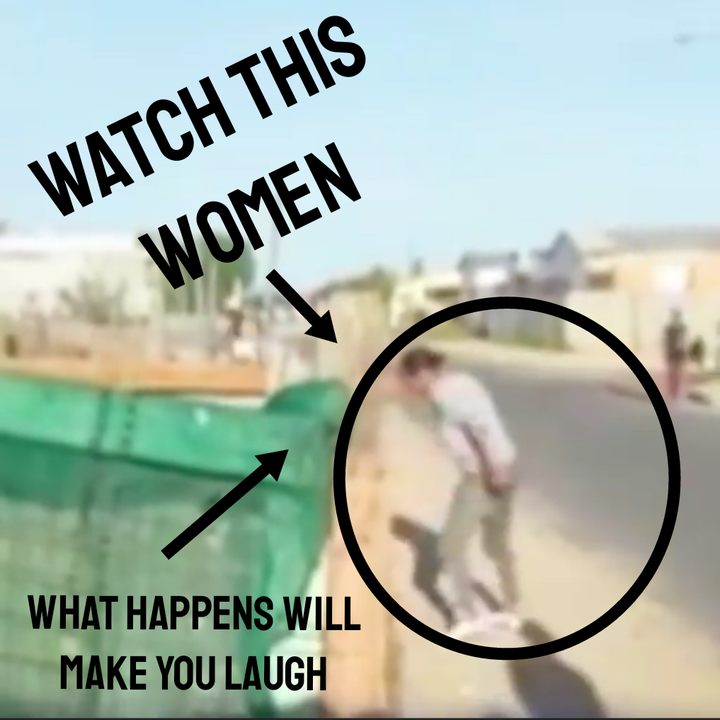 In the video (Which you can watch by clicking the link Below, trust me you don't want to miss this) that was posted to Facebook yesterday we see an hilarious situation play out. A group of neighbours get into an altercation which soon turns violent and one group of neighbours start to throw stones into the other neighbours yard. The neighbours return the fire in like throwing stones back. However one of the women doesn't anticipate what's about to happen as a brick comes flying in from the yard. Luckily she wasn't injured and was able to get up fairly quickly after it hit her. Since she sustained no injuries we can now look at this as humor and what not to do when fighting with you're neighbours.
Click on the link to watch the video, You don't want to miss this :
https://www.facebook.com/dalaucrew/videos/476430140407858/
I of course do not condone violence in any way, their are better ways to deal with conflicts. Tell me how you sorted out you're problems with your neighbours down in the comments and while you're at it, share this article with a friend to spread the humour and follow for more content like this. Thank You for reading.
Source :
https://www.facebook.com/dalaucrew/videos/476430140407858/
Source :
https://www.facebook.com/groups/334053966765323/permalink/1541004719403569/?app=fbl
Content created and supplied by: The_Fifth_Estate (via Opera News )