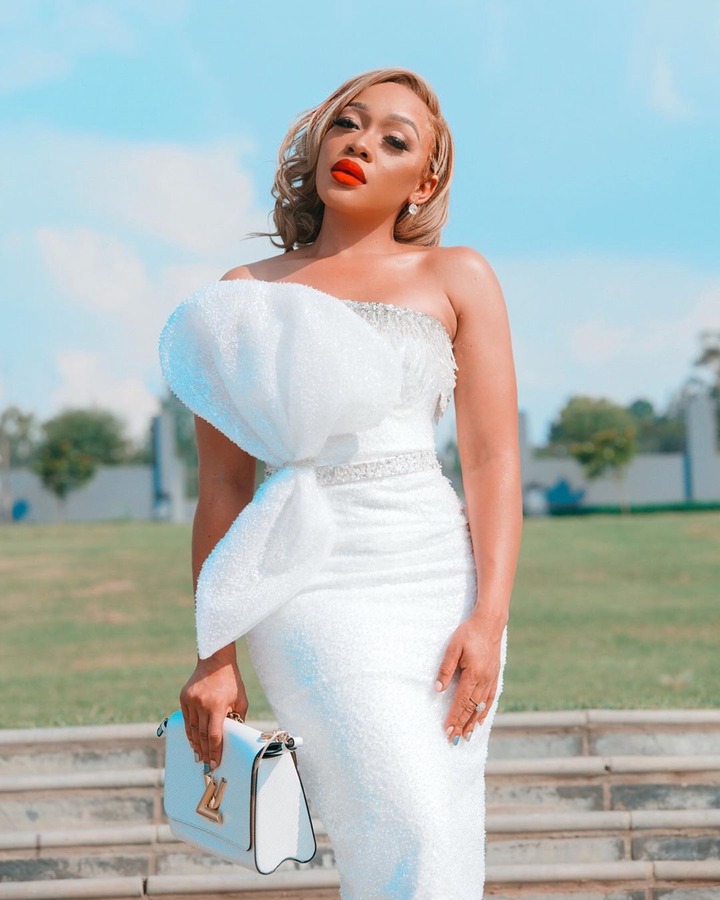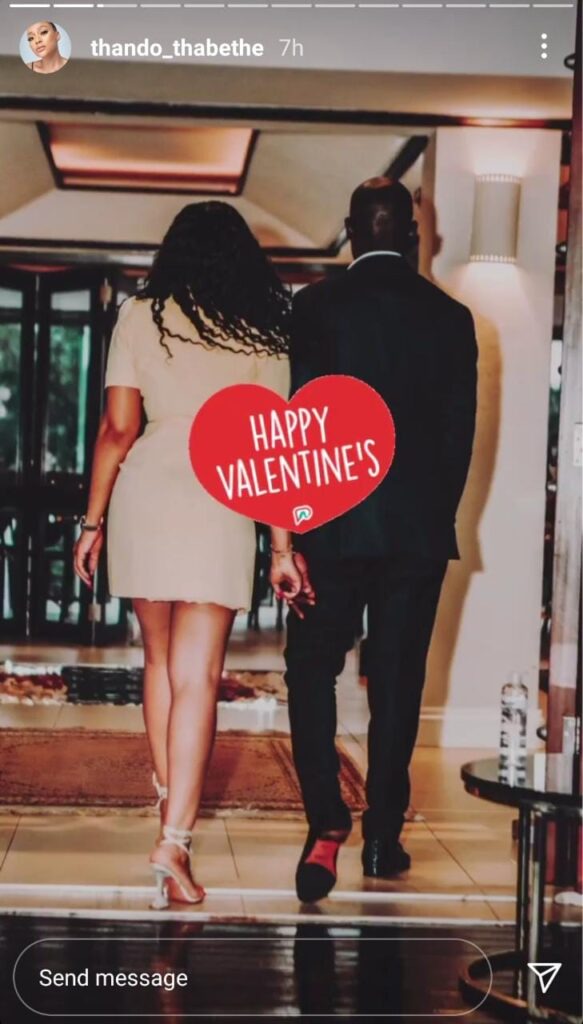 Thando broke up with her long-term boyfriend, Frans after a 5-year whirlwind romance and she hooked up with Lunga Shabalala but it never worked out. Some dude from nowhere got social media talking, when he posted the picture of himself and Thando Thabethe calling her his #LockDownPartner, on his Instagram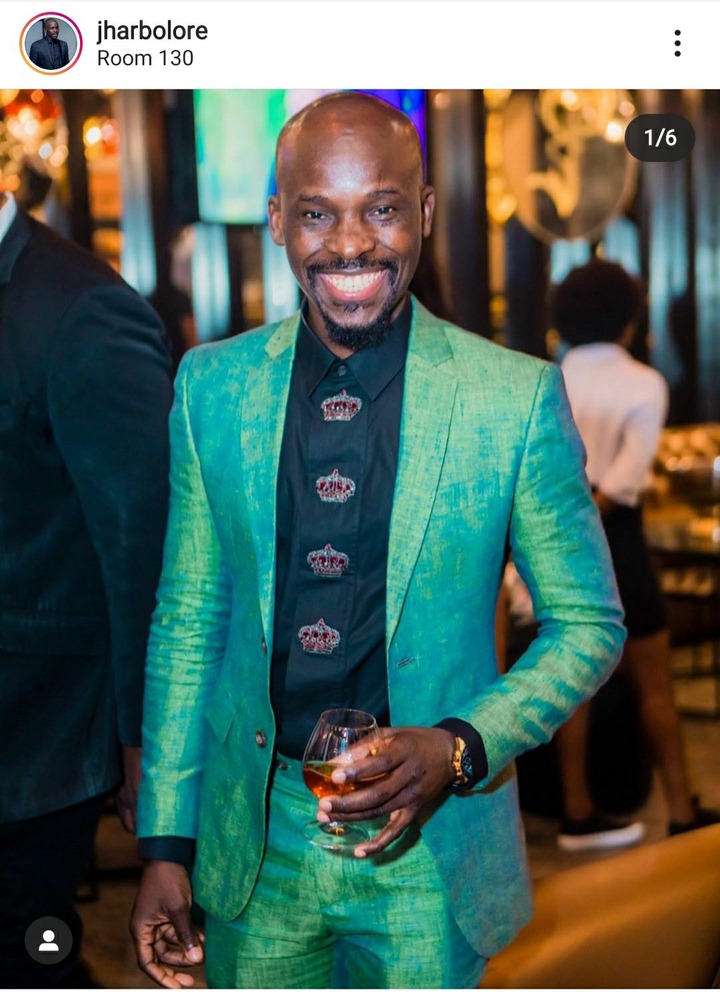 Jaji Abolore, who is a Nigerian national couldn't contain himself, having himself a hot chick like Thando Thabethe and could not keep it to himself, he took it to Instagram and let the cat out of the bag and wrote, ,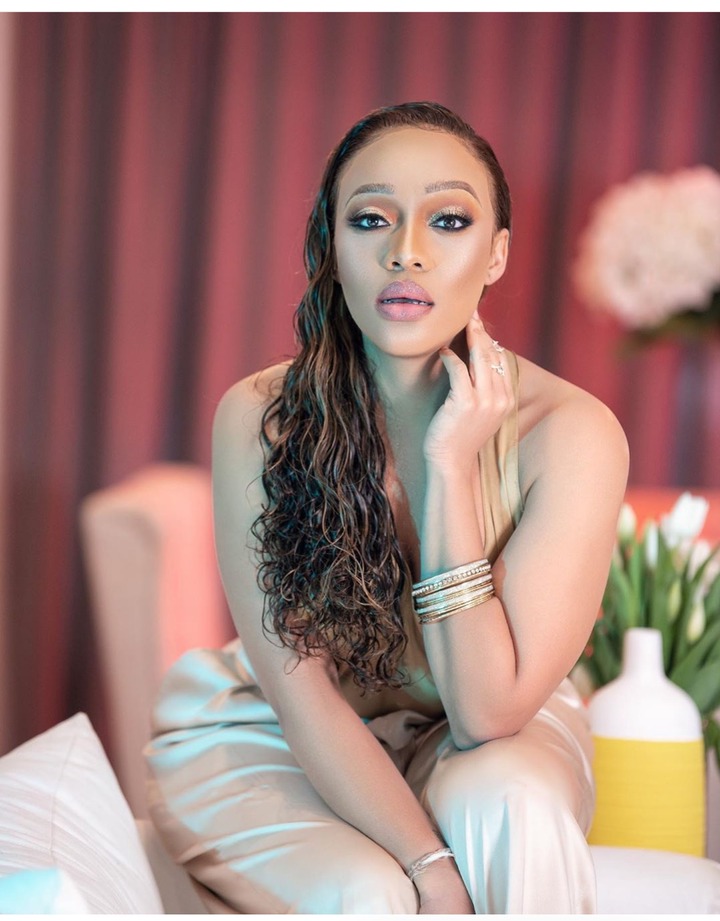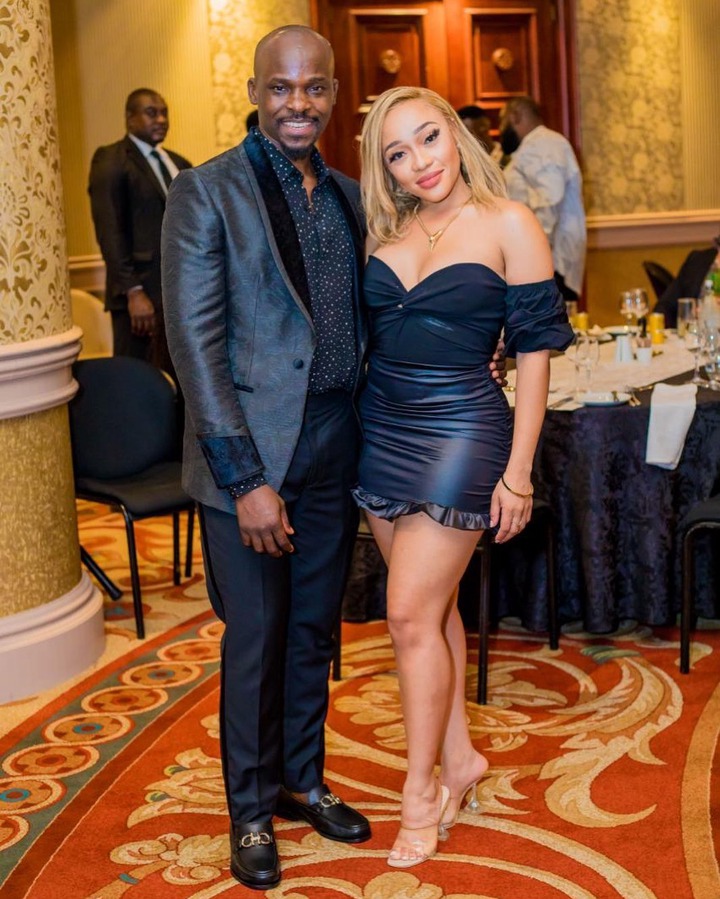 People thought that their relationship didn't last until Thando Thabethe posted her picture with him celebrating Valentine's Day. Thando try their best to keep thier relationship private but it seems like Jaji is smithen by Thando, he shares pictures of them, together on his Instagram, now and then. Then on Valentine's Day, Thando showed off her man, on her Instagram, with a stick on the picture Happy Valentine's Day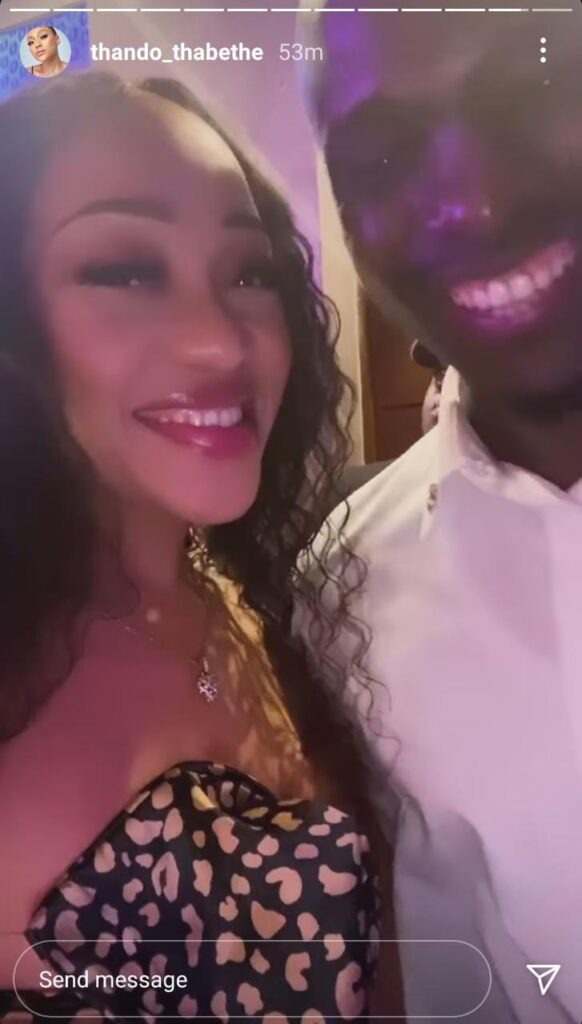 Jaji Abolore owns three clubs in Gauteng, namely Room 130, Booth Night Club in Sandton and Hookah Lounge. 
https://zalebs.com/relationships/thando-thabooty-thabethe/thando-thabethe-s-new-bae-is-smitten
https://surgezirc.co.za/2020-03-30-gossip-thando-thabethe-dumps-lunga-shabalala-for-a-nigerian-club-owner/
Content created and supplied by: Manamela (via Opera News )