Previously
Mudi died in a helicopter crash as revenge for the Amaboys spirits because KK did not want to bring them a blood sacrifice, and former chief Azwindini heard he could be jailed.
24 - 26 February
Mpho makes her accusations against her husband, Azwindini, public, Imani is looking for Vuyo, and Shaz cannot help Vhutshilo. James and Imani's sex scenes continue, Azwindini puts his pride in his pocket and asks for an enemy's help, and Vho-Masindi and Teboho fight. Vuyo harasses Imani, and Susan and Azwindini's marriage begins to fall apart.
1 - 5 March
Most people from Thathe turn against Imani over her persecution of Vuyo, Mulalo gets nightmares, and Vuyo's body is left behind by the girls who found it. Mulalo thinks he is losing his senses, Rendani, Imani, Marang and Gugu try to clear up the crime scene, and Mulalo gets a disturbing message from the ancestors. Hangwani wants to punish Vhutshilo, Shaz and Kgosi, and Imani and her friends are upset when Vuyo's family arrives and searches for him. James is surprised when Imani comes up for Marang, and Mulimisi decides to appoint a social media manager.
8 - 9 March
The community launches a search party for Vuyo, Mulalo pleads with his ancestors, and Imani receives a threatening call from someone who knows what she and her friends did.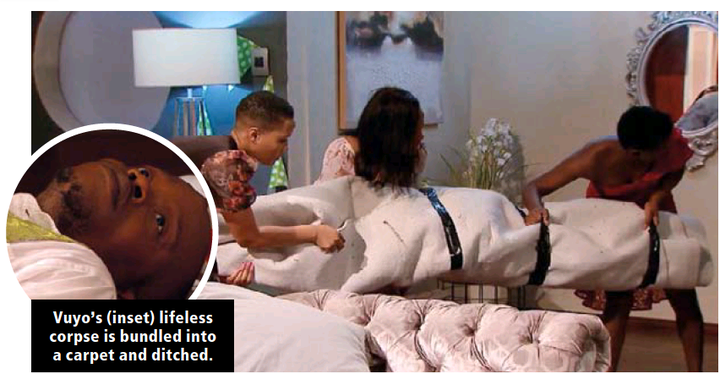 Content created and supplied by: BongekileKzyo (via Opera News )