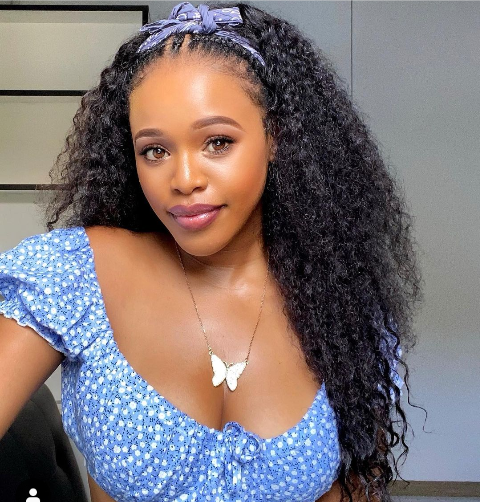 The more we dwell in this congested place of fear, sickness, depression and mourning, the more it drain our energy, and will to go on. In these uncertain times we are living in, some of us are running low on battery of hope and while most us barely hanging by a thread.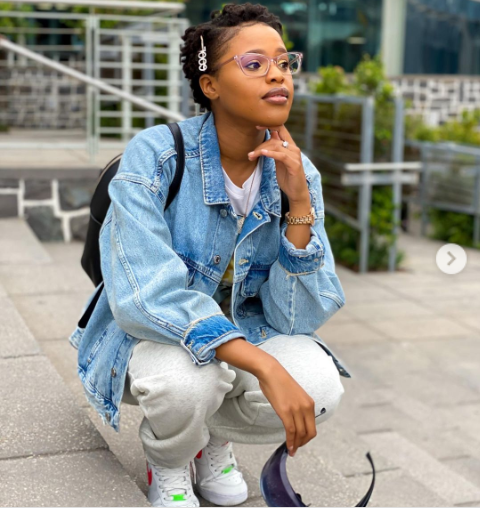 For most of us we know that our mental stability and our day-to-day survival, is dependent on God's grace and mercy. And this pandemic period has really highlighted that, as the percentage of people experiencing depression and anxiety it's at it's all time high right now, like never before.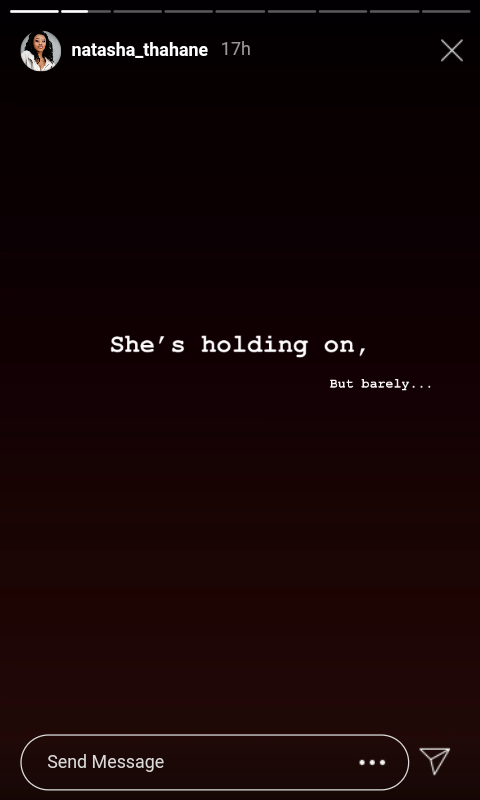 And some of our favorite South African celebs, seem to be going through a lot at the moment too. As former Skeem Saam actress, Natasha Thahane, is looking to God for strength and perseverance. As she posted a few cryptic messages on her Instagram. She wrote on the first one, 'She's holding on, but barely....".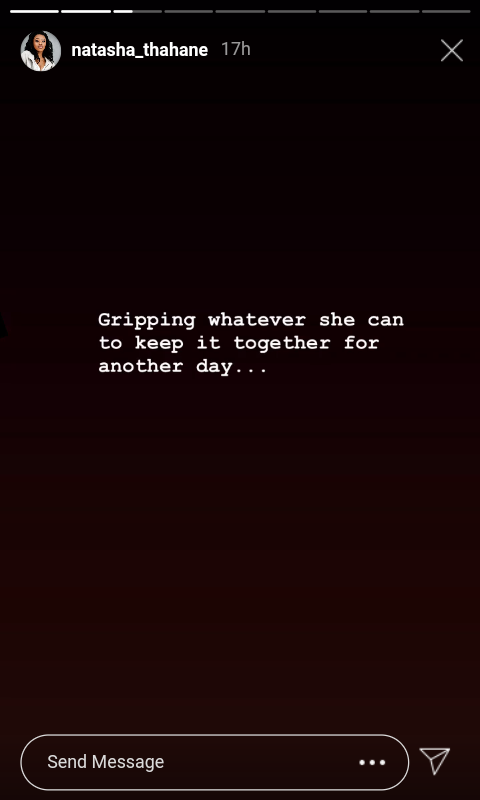 She then followed it with another post stating that she gripping to whatever she can to try and keep it together, for another day. But not all is lost, as she post another message, looking forward to the sun rising once more, after a emotionally and physically draining week she had.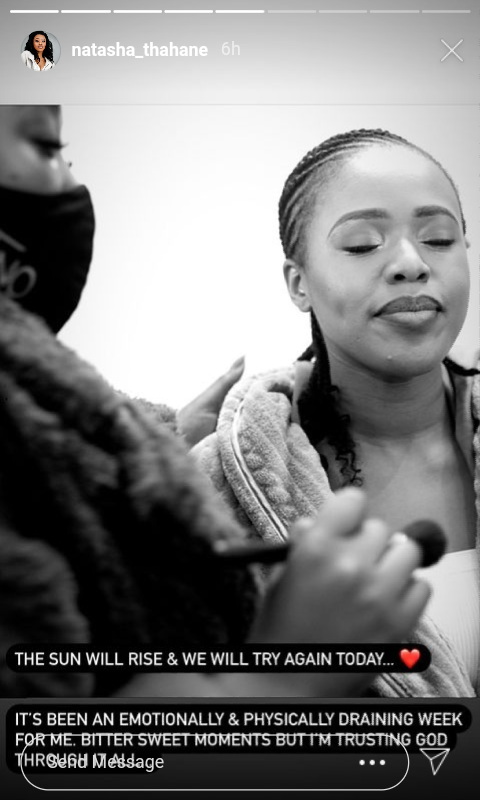 So Mzansi let's take a moment to say a prayer for our queen Natasha Thahane, to have the strength to defeat whatever it is she is going through. Do Like, Share, Comment and Follow, for more articles and the latest news on all your favorite South African celebs.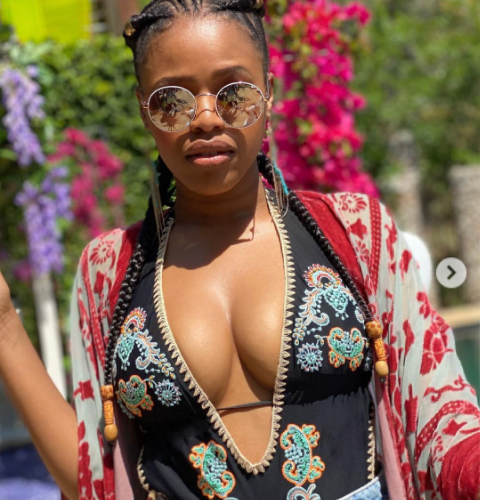 Source:https://youtu.be/oMzNKAVeuXw
Content created and supplied by: CAIRO-MediaNews_SA (via Opera News )