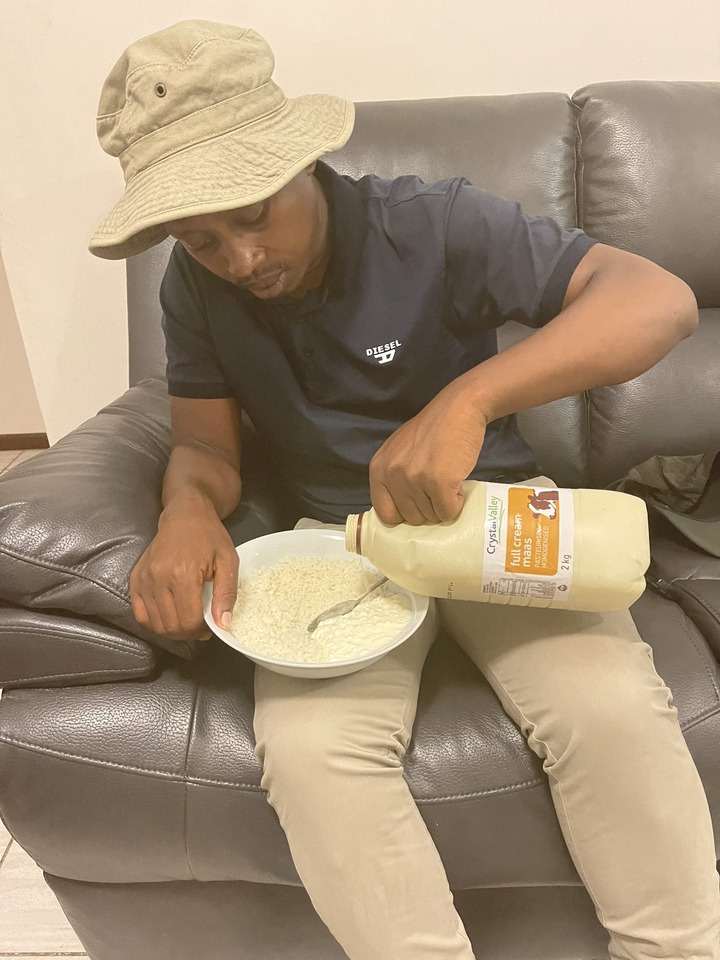 Former councillor for Nelson Mandela Bay, Andile Lungisa has once again caused commotion on social media after he reiterated that revolutionaries eat umphokoqo with amasi, while attacking finance minister Tito Mboweni.
Lungisa attacks Mboweni as he argued that the reason he keeps losing key debates is because he does not understand V.I. Lenin's contexts.
"After winning everything today i have to eat food of revolutionaries amasi. Better fewer, But Better by V.I. Lenin is not understood in proper contexts by cde Tito Mboweni they will continue losing key debates," he said.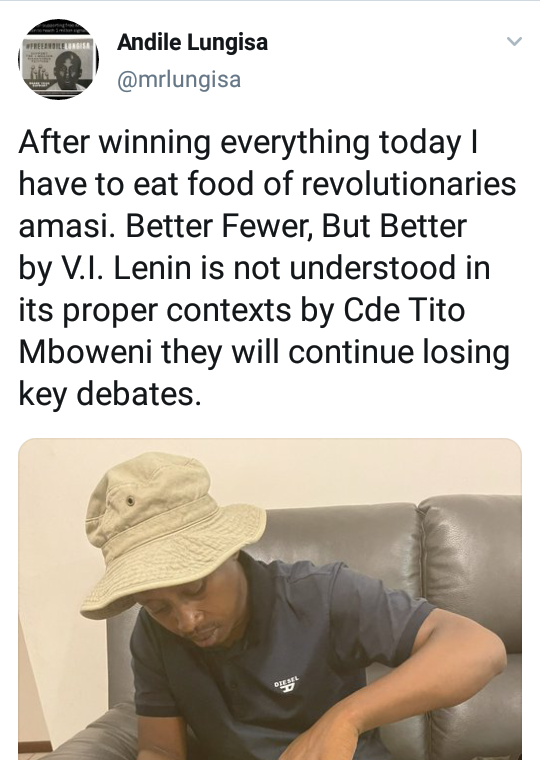 But Lungisa was exposed by social media users who argued that they don't see how he is a revolutionary by just eating umphokoqo with amasi, when he still wears diesel t-shirts and sits on expensive leather couches.
"I still don't understand how umphokoqo and amasi get linked to revolution. It's confusing that time you're wearing Diesel t-shirt that cost probably R3000. A thief will always leave a trace," some said.
Lungisa's photos at a certain restaurant with his kids on Valentine's day were also exposed by a social media user who claimed that he saw him eating the food he claim not to eat.
"Brother Andile, this is you again at my favourite restaurant. Tell the people how delicious the food is at this restaurant," the Twitter user dared Lungisa.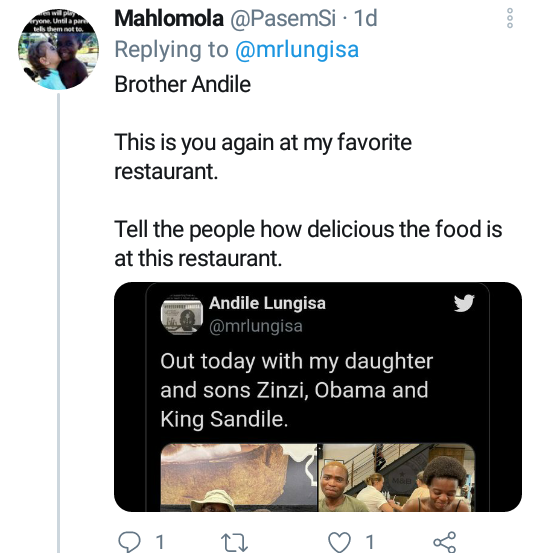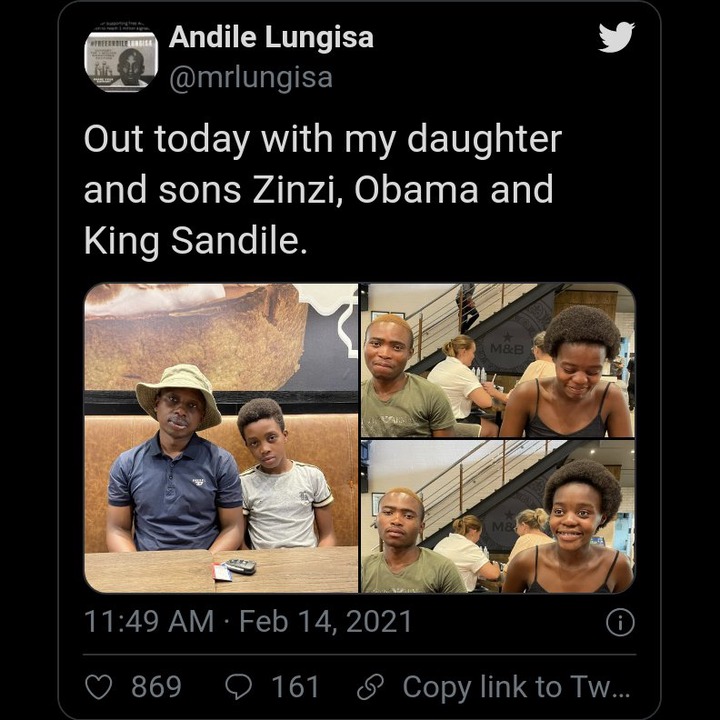 Some claimed Lungisa only eats umphokoqo with amasi for social media, yet deep down he knows the truth.
Content created and supplied by: yunahbvumbwe (via Opera News )