The member of the duo called; Abafana BakaMgqumeni; Nelisani 'Jezelikhulu' Mseleku is gravely ill in hospital after he was admitted on Monday.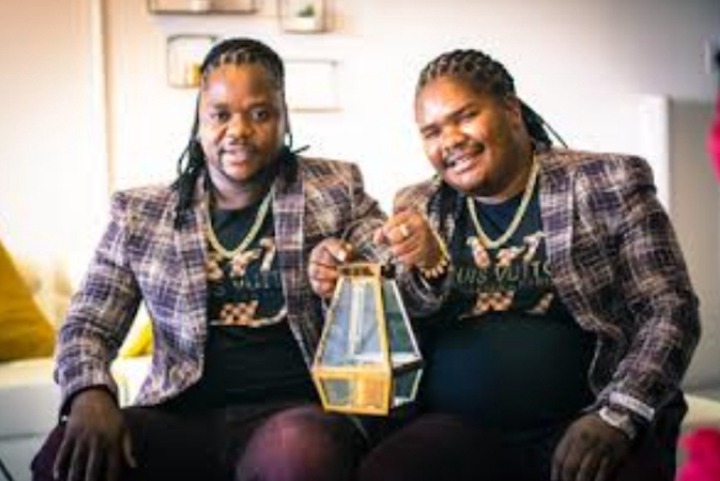 Nelisani and his brother Skhevane; sing together in a band and are also the late Maskandi Mgqumeni's brothers. Mgqumeni was popular for a song called; "Bhova likaDikadika".
Mgqumeni died in 2009 after being admitted to hospital for an illness; his brothers who had been his backup singers continued where he left off.
The local newspaper learnt that Nelisani complained of being dizzy and collapsed on Monday; thus happened while he was at Newcastle with his brother; he was rushed to hospital. The local newspaper tried to get hold of Nelisani but was referred to his brother.
Skhevane; the brother; said he is critical in hospital; "He complained of feeling dizzy while we were walking in the township; he bought something to drink trying to pick up his blood sugar; after that he collapsed. Said Skhevane.
"The way it happened brought me to tears because I was shocked. I asked people to help me carry him and I rushed him to hospital." Said Skhevane.
He said soon after; he informed the family members; who were also shocked. The family remains anxious due to his condition.
Skhevane said it is difficult to see him due to Covid19 restrictions; they only make phone calls to the hospital to enquire about him.
He said they are praying for his recovery and are hopeful that he will be better soon. "We do not know what is wrong with him; but we have put everything in the hands of the Almighty." Said Skhevane.
On the Facebook page of the band; they posted that Maskandi 'Jezelikhulu' is in hospital and they asked fans to help them pray for Nelisani's recovery. This was followed by messages of support pouring in wishing him a speedy recovery.
https://www.isolezwe.co.za/ezokungcebeleka/osaziwayo/kubonwa-ngokusa-kumaskanda-ogulayo-47b4e56e-41bc-4a7e-b9ed-851d8d050ac6
Please like; share; comment and follow me for more news.
Content created and supplied by: TingTong1105 (via Opera News )