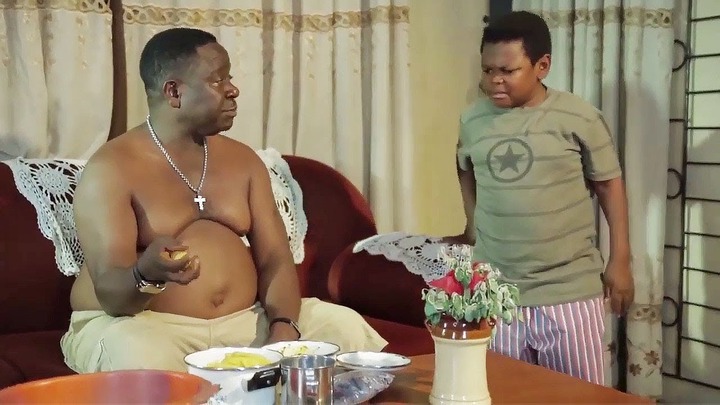 John Ikechukwu Okafor, popularly known as Mr. Ibu, is a Nigerian actor and comedian. John Okafor is considered to be one of Nigeria's most talented comic characters.
His funny acting is often characterized by stupidity, hilarious imbecility and a sharp disconnection from reality with his only child Mr Pawpaw.
John Okafor but better known as Mr Ibu, he is a celebrated entertainer and is well known for his comic roles in Nollywood.
Nollywood actor 'Mr Ibu' recounts near-death experience last year 2020. Nollywood actor John Ikechukwu Okafor, popularly known as Mr Ibu, has recounted a remarkable claim of being poisoned in a sickening plot weaved by jealous kin and executed by conniving staff.
Apart of the incident, Mr ibu is still loved by many in Nigeria, South Africa and the world for his role alongside Mr pawpaw which kept many childhood so funny. There are no dull movie were Mr ibu is featured.
Content created and supplied by: Mukona94 (via Opera News )