It's been quite a while since some of the celebrities have passed on. May their souls continue to rest in peace.
Death is very difficult to deal with. One will never come to accept it. Whether a person was ill or not, you never expect them to leave you. It's even more painful when the people was never even ill and one minute they are with you and the next minute they gone just like that.
Here are 10 South African celebrities who left us before they reached 30 years:
Akhumzi was born on 15 January 1989 and he died on 28 April 2018 due to a car accident. Born in Ngcobo, was a South African actor, television presenter and producer. He is best known for being a presenter on the SABC 1 television show, YOTV and an actor in the SABC 1 drama series Tempy Pushas and as "Ngulube" in Themby Phishers.
2. Dumi Masilela
Dumi was a renowned actor in South Africa. He was born in May 31, 1988 and died tragically after an attempt to hijack him in 2017. ... The local actor was best known for his roles as an actor, singer and soccer player. His famous acting role was Sifiso Ngema on the e.tv soap Rhythm City.
3. Lebo Mathosa
Lebo was a popular South African kwaito singer. She was born on 16 July 1977 and died on 23 October 2006 due to a car crash. She started her career with the popular South African band Boom Shaka in 1994 at the age of 17, after she caught the eye of music producer Don Laka at a club in Johannesburg.
4. Simba Mhere
Simba was born on October 29, 1988 in Harare, Zimbabwe as Simbarashe Mhere. He died on January 31, 2015 due to a car crash in Johannesburg, South Africa.
5.Marubini Mogale
Marubini was born on 26 July 1980 and she died on 2 January 2002 due to a car crash. She was an actress on the popular soapie on e.tv called Backstage.
6. Senzo Meyiwa
Meyiwa was a South African professional footballer who played as a goalkeeper for Orlando Pirates in the Premier Soccer League, and for the South Africa national team. He was born on 24 January 1984 and he was shot and killed in a robbery on 26 October 2014.
7. Sibusiso Khwinana
Sibusiso Khwinana was an actor, known for Wizard (2017). He was born in 1994 and he died on March 1, 2019 due to being attacked by robbers in Pretoria, South Africa.
8. Reeva Steenkamp
Reeva was a South African model and paralegal. She modelled for FHM magazine and was the first face of Avon cosmetics in South Africa. She was born on 19 August 1983 and died on 14 February 2013 due to being accidentally shot by her husband.
9. TK Mhinga
Tsakani, popularly known as TK was a multiple SAMA award winning South African R&B singer, arranger and songwriter. In her lifetime she unquestionably occupied South Africa's R&B throne and was one of the country's prominent vocalists. She was born on 23 November 1978 and died on 27 February 2006 due to drug overdose.
10. Precious Simelani
Precious was popularly known for her roles on the popular soapies Backstage and Generations. She was born on 10 October 1977 and died 21 April 2005 cause of her death was natural.
Like, share and leave a comment if you fancy
May their souls continue to rest in peace
Source
https://youtu.be/Hc7_0gzcC8c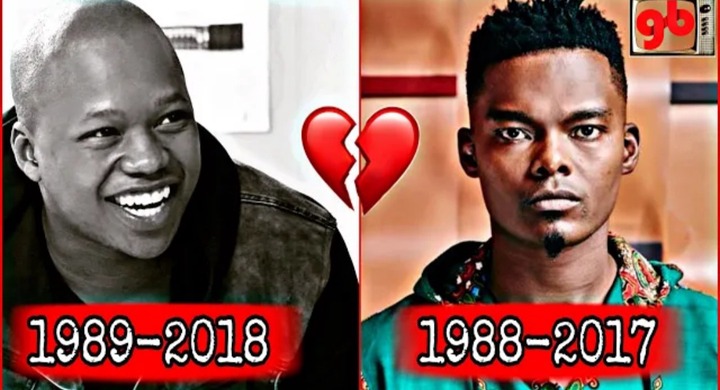 Content created and supplied by: It'sReal (via Opera News )