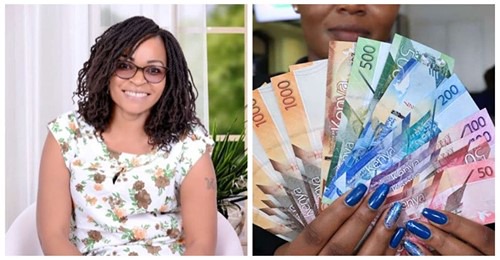 Reccently a woman known as Akinyi Abongo'o on twitter came up with a topic which caused people to disagree and raise their different opinions as well. She posted on twitter a post which says "Make your own money so a man can only be loyal to you". She believes that most women are too dependent on men financially due lack of employment as well as knowledge and having to take care of their families under those circumstances.
Her advice or idea was recieved differently by twitter users and some even made fun of the advice that she gave. One active social media user commented and said that woman should just make their own money to be happy and not focus on using it to achieve loyalty from a man.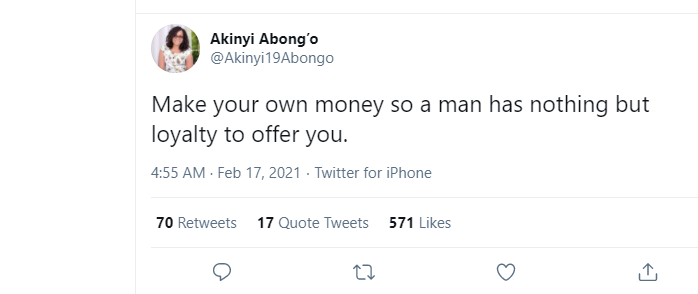 sreeshot credit: Twitter (https://twitter.com/Akinyi19Abongo/status/1361871874100260867?s=20)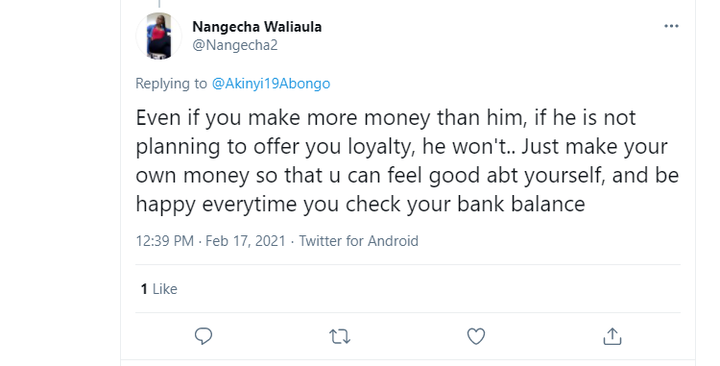 screenshot credit: Twitter (https://twitter.com/Nangecha2/status/1361988623743213569?s=20)
Men also came into this matter to share their views and opinions, most of them said that women who earn more money than their husbands often become more disrespectful towards their husbands.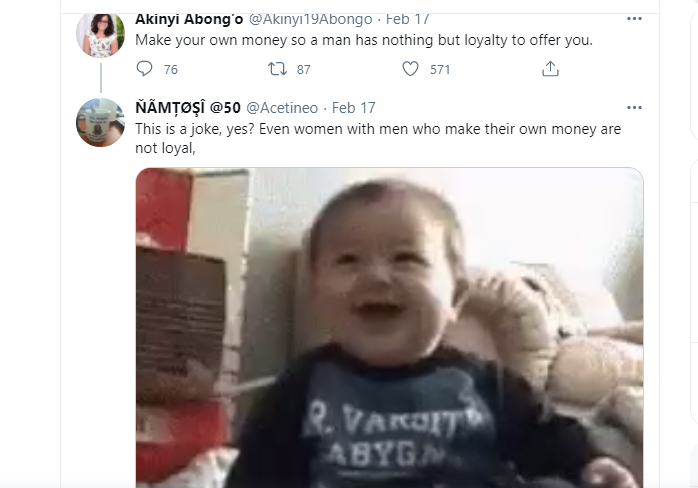 Content created and supplied by: PowerLuttrell (via Opera News )