Okay i think that at this day and age they are so many ways to show love and also appreciation to your partner and I think that this man has just set the bar so high with this one.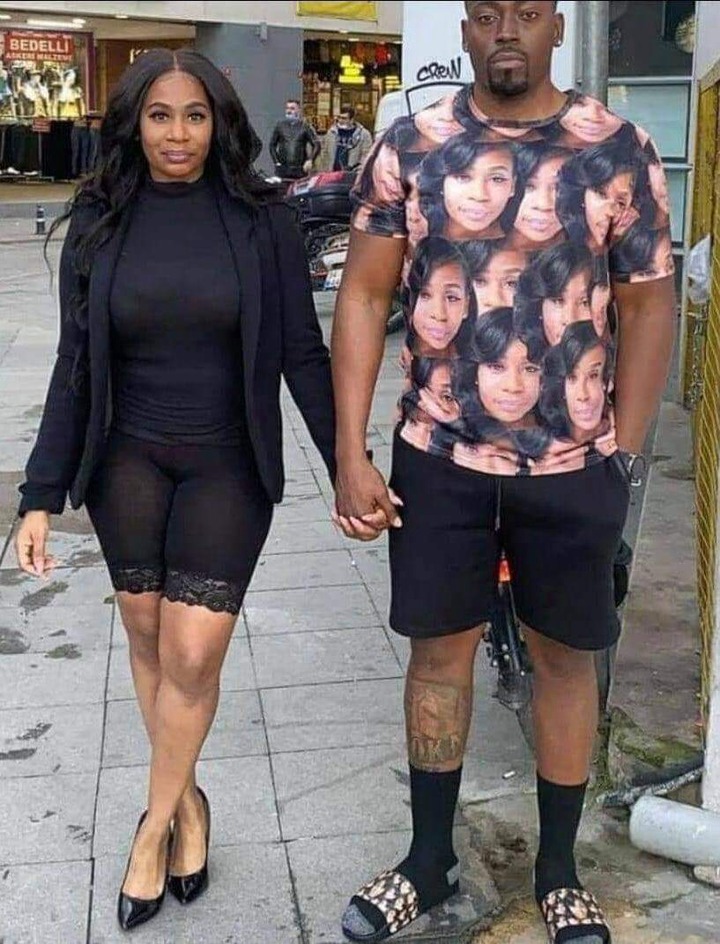 So this very beautiful couple chose to slay with these very empowering outfits that they wore out in public and the man is just sensational. He has a shirt with his girlfriends face all around the back and front of the shirt, and the slide or sandles that he is wearing on his feet are also filled with her face.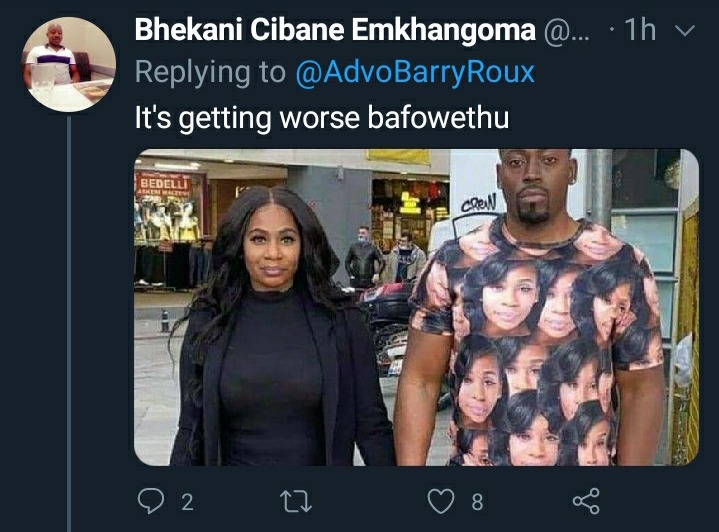 So this is a very bold picture that was posted bya Twitter user with the handle @Bhekani_Cibane_Emkhangoma and he captioned this post with these words, " its getting worse bafeth."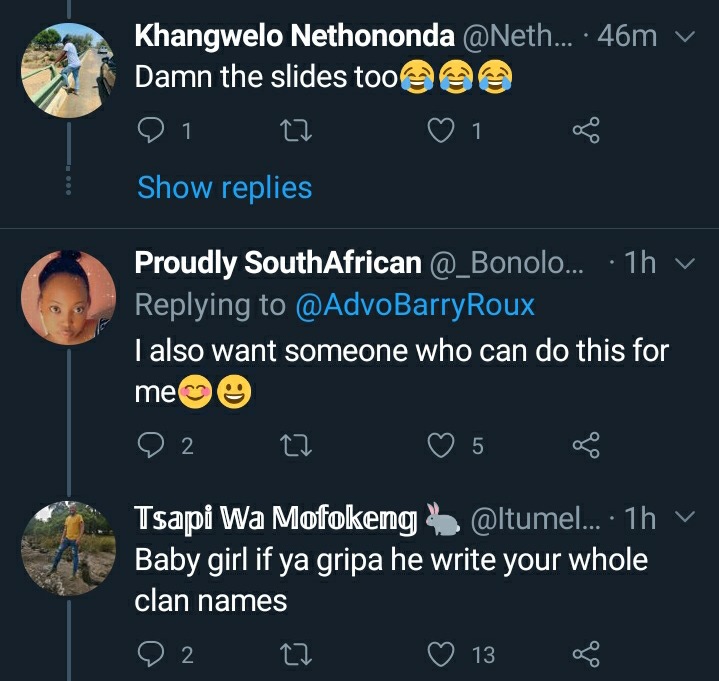 Now as we all know that they are going to be a lot of comments from the Other Twitter account users and the one that stood out the most was comment from @Bonolo_ who said ," I want someone who can do this for me." Which was really outrageous and funny too.
Content created and supplied by: Extra_Sauce (via Opera News )