After reading this, you will then judge on your own weather there is an element of truth in what she said or she disrespected married man and single woman.
It's just that it feels so horrible to be single, everybody wants to advise you, everybody wants to control you and most don't trust you among their man or woman.
I don't know why do we make being single a crime. No wonder most woman are looking for security in marriage just to stop the feeling or emotions that comes with disrespect.
Single woman must wear what they want, they must go where they want, do the hairstyle they want and look beautiful as they can, not all of them are after your man, not all of them look that stunning just for your man to see them.
On the other hand, is not the fault of single woman that your man got interested. Most married woman enter marriage and they change completely. They no more bath often, no more cleaning often, no more practice neccessary hygiene under, when a he goes for a single slay queen you blame the slay queen for seducing him or both.
Married woman should not stop slaying, the market is tough out there. We have more woma than we.have man in the world. Among that small number of man, we have more gays than lesbians. Among that small number, we have very few man that are actually responsible. Pull up your socks, there is scarcity out there. See what she said below and FB fans were angry; https://m.facebook.com/story.php?story_fbid=3879837138705217&id=100000369069223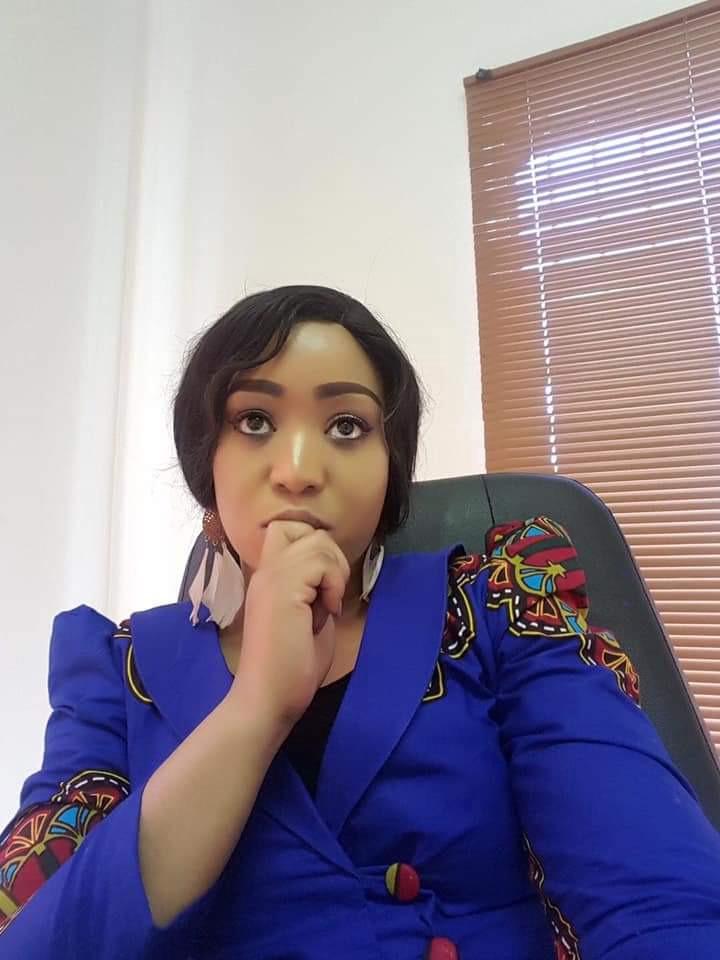 1. He drops you off and drives back to his wife and kids.
2. He throws away used Condoms as he goes home.
3. He buys sweets to clean your fragrance no matter how expensive it can be.
4. He forgives himself for cheating as he is driving to the mother of his Children.
4 He first takes shower to remove your unwanted sweats.
5. He then convinces him self that he can't leave his Wife and Children because of you.
6. He hugs her and ask his children about education.
7. He eats food cooked by his wife not two pieces of KFC he bought for you.
8. After eating he relax on the couch, and they both go to the bedroom.
9. They discuss about the future while she is lying on his chest.
10. Then they make love (Not sex which he had with you).
11. He doesn't take bath after it because he is used to that Aroma of his Wife.
12. She continues lying on his chest while discussing their investment, policies and planning their Anniversary.
13. And you are alone struggling with sex because he just did a fast.
14. He gave you R1000 and your Mother is boasting that she has a discplined daughter not knowing that you are slowly turning to the resting zone of a bored Husband of some one.
My sister it is not too late, know your values and have goals that Man will never take you anywhere. Find your own Man and God will surely bless you.https://m.facebook.com/story.php?story_fbid=3879837138705217&id=100000369069223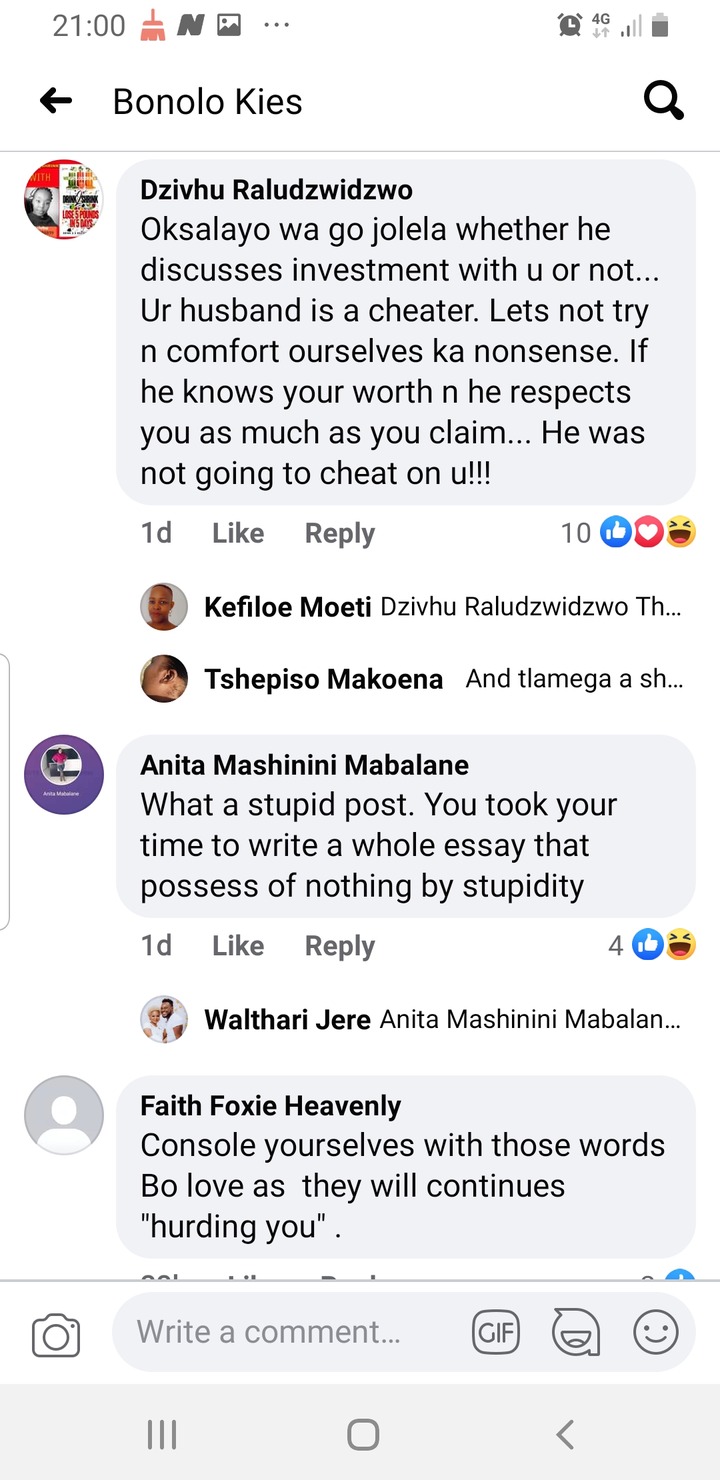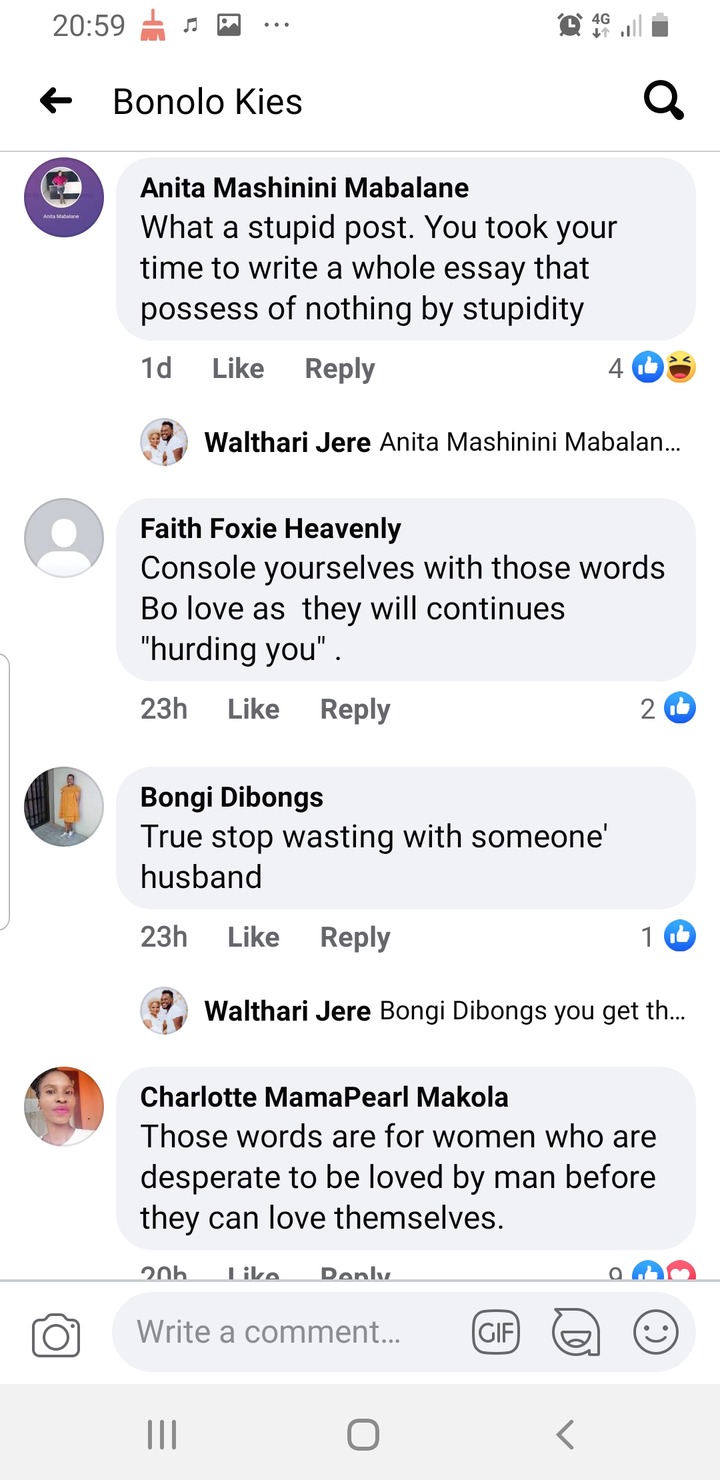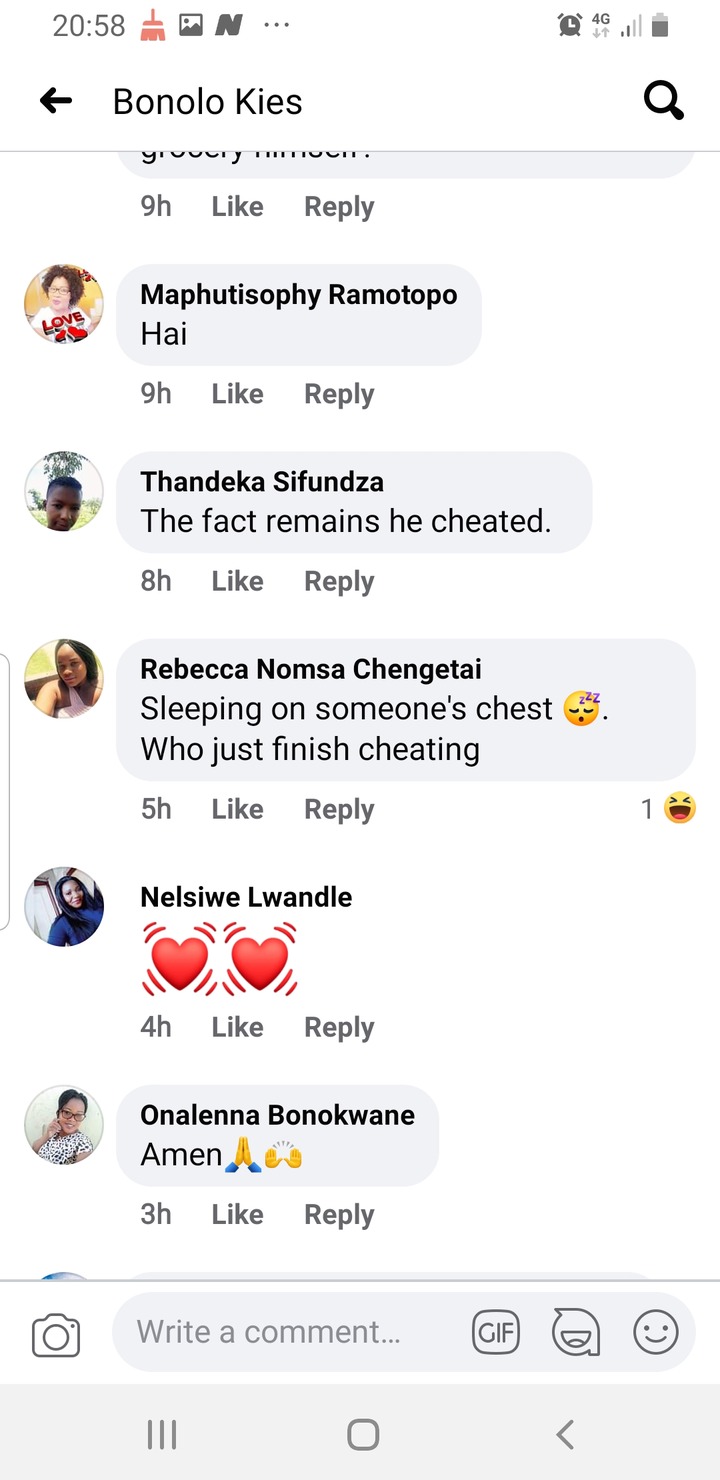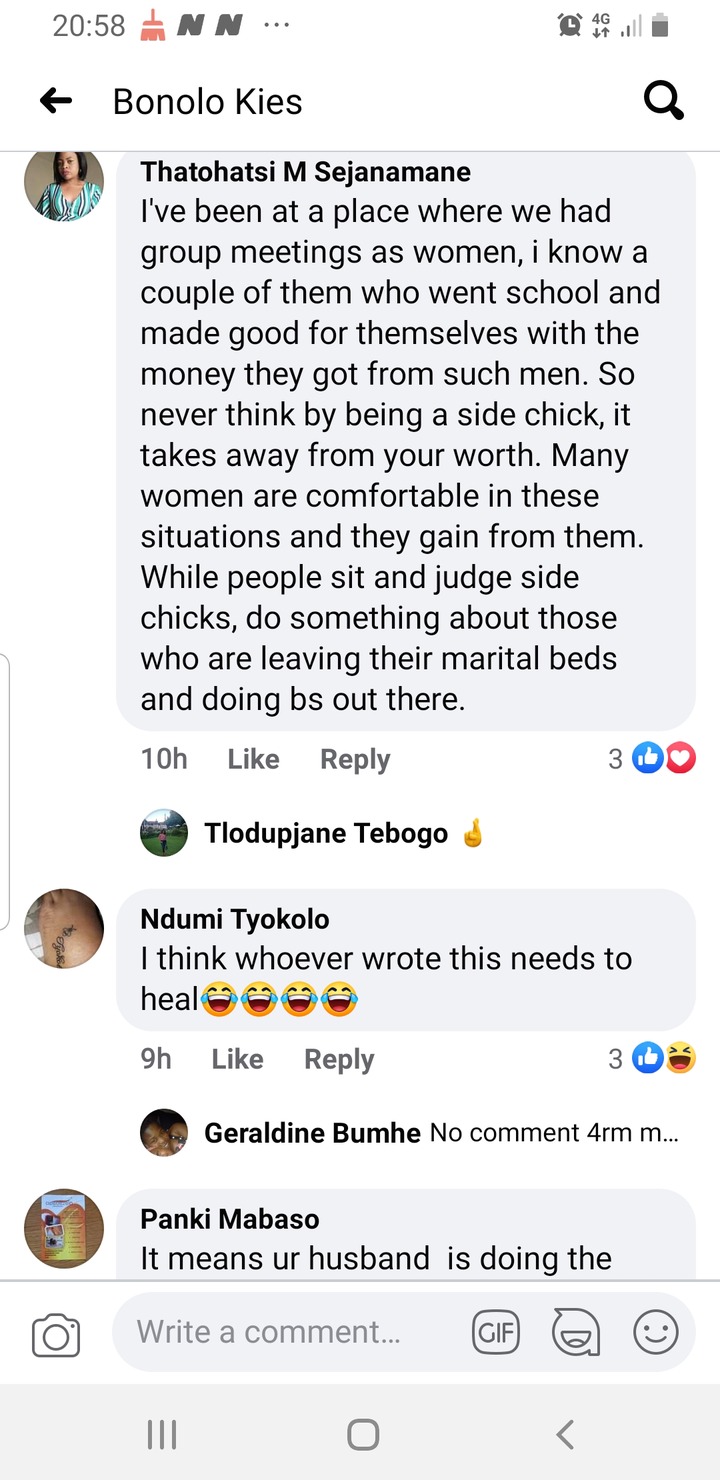 Thank you, please share your thoughts on this article on the platform below
Content created and supplied by: TheWise1 (via Opera News )