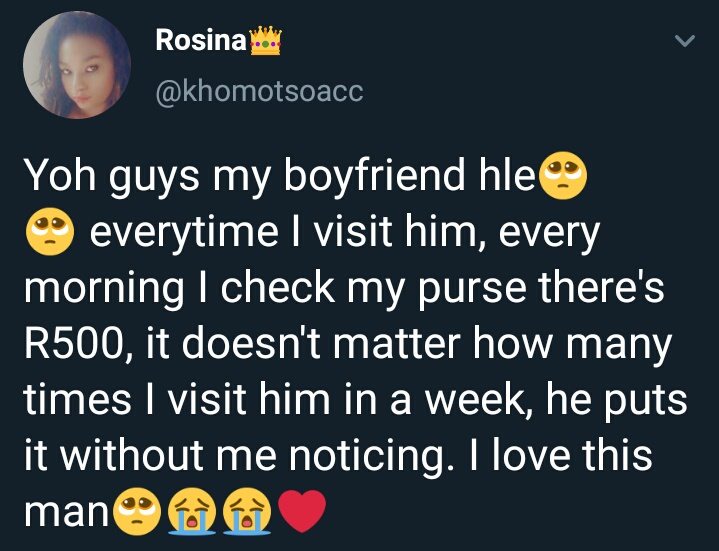 This is the original Tweet post from Khumotso were she got replied very bad on comments section.
Image: Source Twitter screenshots
Content by Bongiwe Shange
Khomotso posted on Twitter to appreciate his man for doing the most. His man normally puts R500 in the ladies purse. Which drew a bad perception to Phoka.
Phoka guy burst with insulting words towards Khomotso. Which is not the right thing to do. The perception he has might be wrong. Although he is insulting.
It's very important to becareful of the words we say to others. What you say maybe the opposite. Other words you say can get you in trouble. Hence other people doesn't waste time they just open a case against you.
If ever you have something offensive to say, you rather keep quiet. Others can compliment what's done good. Jealousy is not necessary. However everyone has got their blessings and they won't be similar.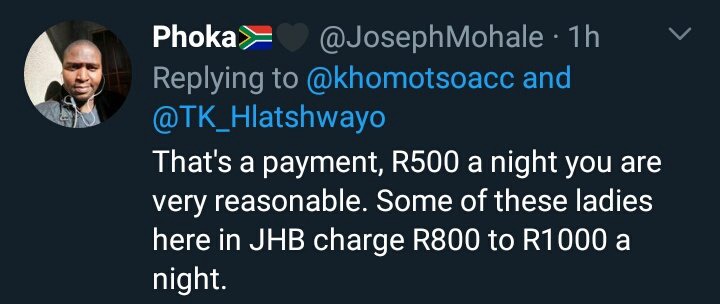 Content created and supplied by: BLuCommunityNews (via Opera News )