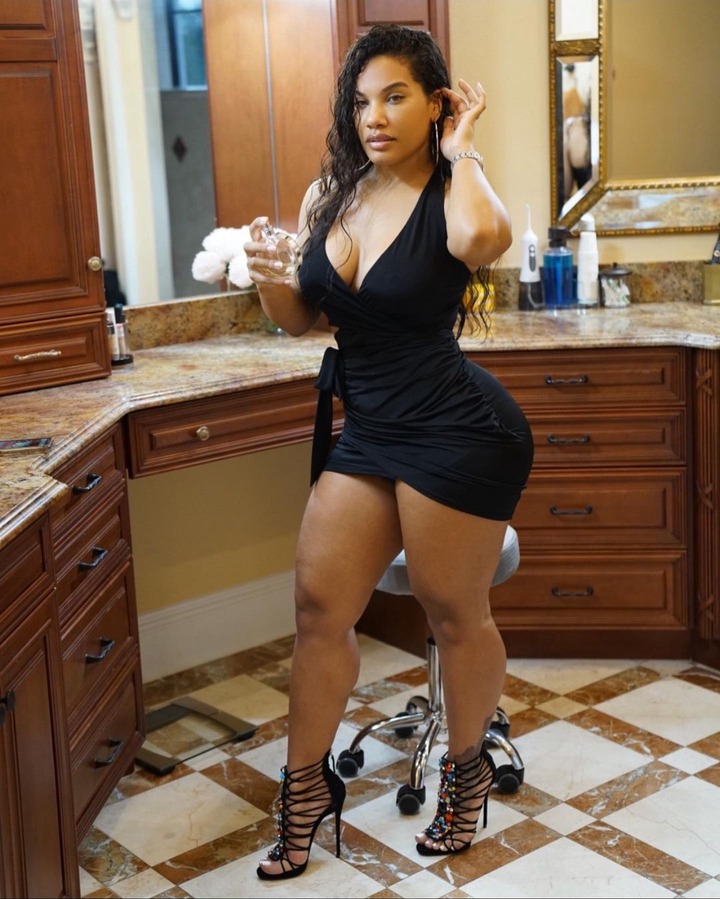 My partner is lovely and we have been together for two years. We got married just before our daughter, who is now one, was born.
He is 44, I am 26. He was my boss at work and runs a building firm. We began a fling while I was still with my ex and he was with his wife.
He has a son aged 20 who works for him. He is lovely and really good-looking. He comes over for Sunday lunch and we have always had a laugh.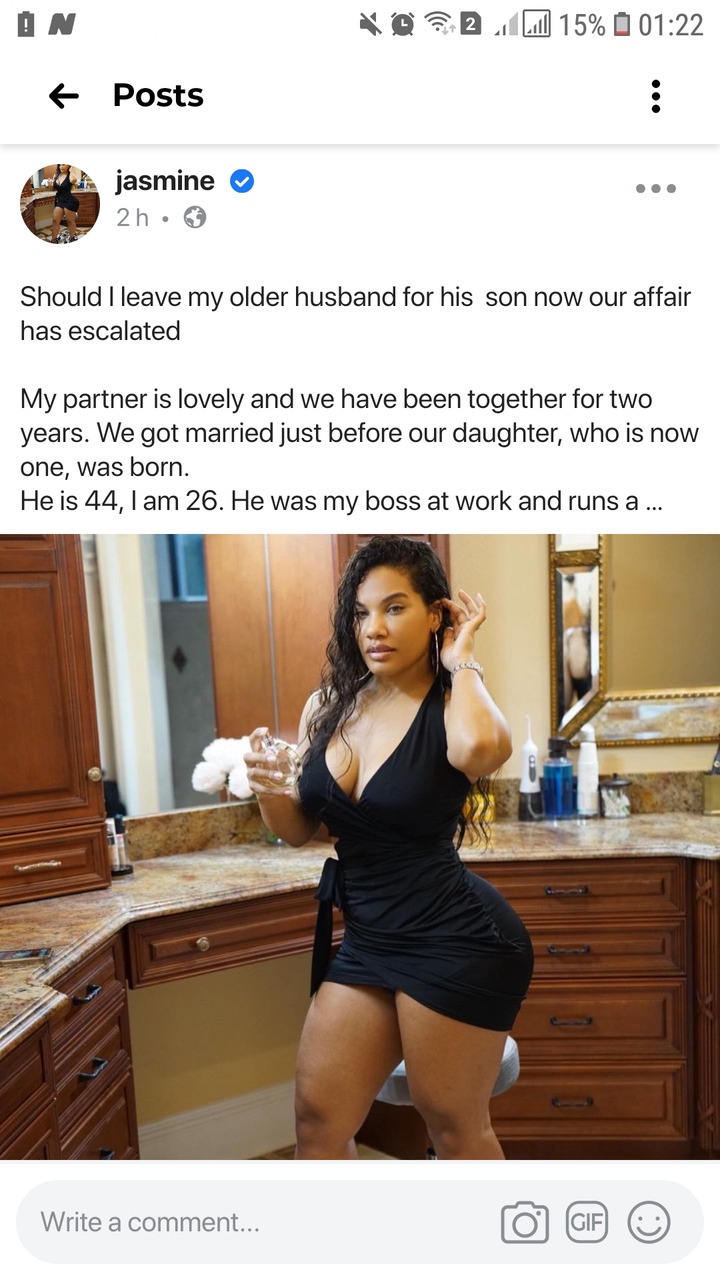 He babysat for our daughter one night so we could go to a trade dinner.
My husband went to bed when we got home. I sat with his son and watched a film. We opened a bottle of wine and then another.
As I sat next to him I could smell his aftershave and, as I leaned over to reach for the TV control, he suddenly kissed me. He apologised but I didn't mind and I turned to kiss him back.
One thing led to another and we were all over one another and ended up having sleeping on the lounge floor. He is a far better lover than his dad.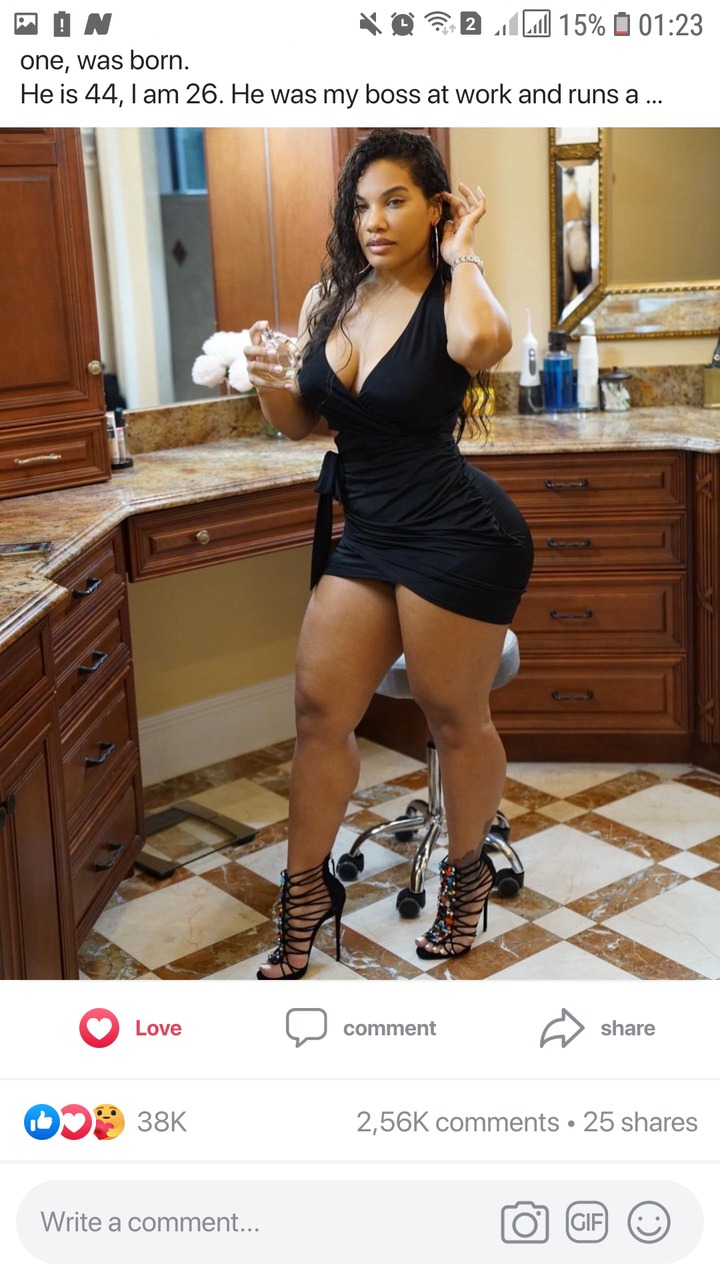 I went to bed and he'd left by the time I got up the next morning. He called me later and asked to see me. We met in town and had a chat. He admitted he had feelings for me and had no regrets about what happened. He asked to see me again and I agreed.
We now sneak around to be together and we sleep together when he is supposed to be out on jobs or I am going to the gym.
I know we are risking being caught but it is thrilling. He asked me to run away with him with my daughter. He said he's saved enough money and we can get a place. He's got it all worked out. I am so tempted to take him up on his offer but it would hurt his dad.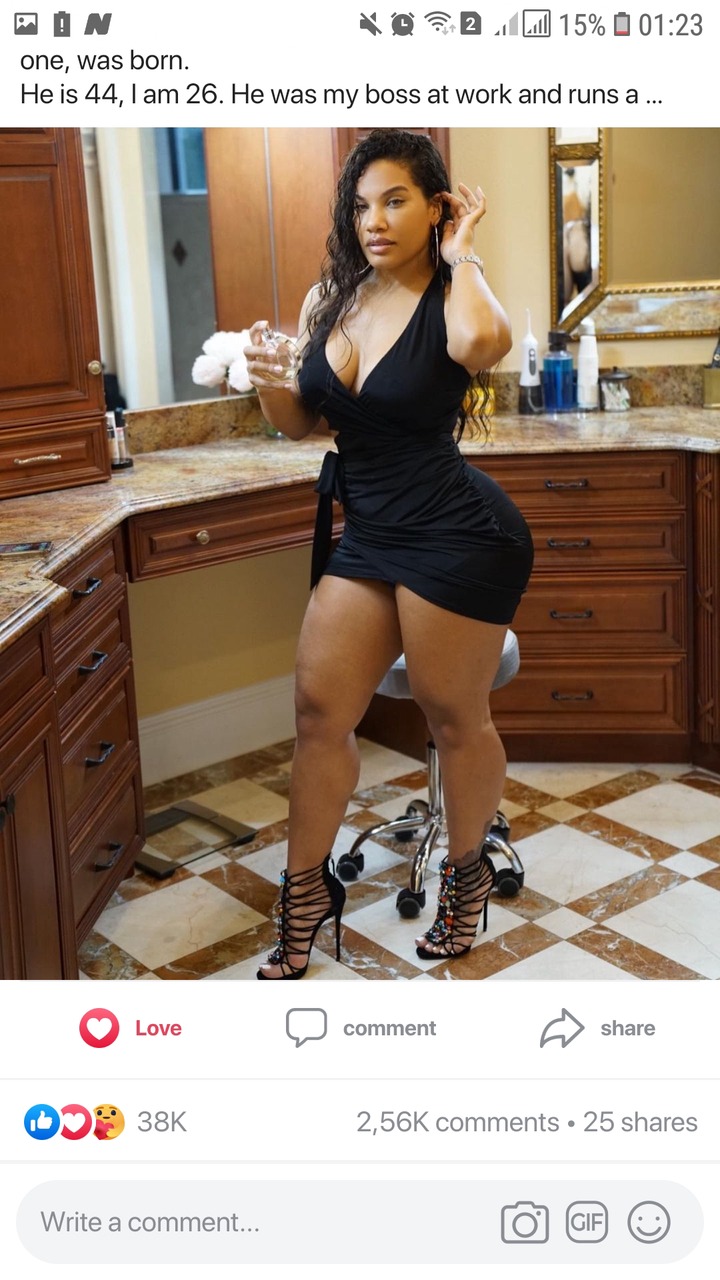 Content created and supplied by: KINGNEEZY (via Opera News )