Umndeni S4 keeps getting messier, but we hope there is a silver lining in all this controversy.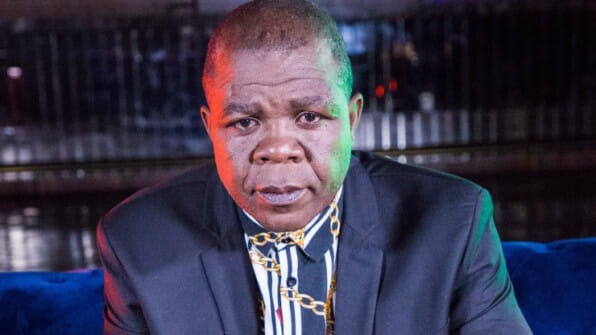 The new season kicked off with a lot of drama. While Mr Maseko and his partners try to iron out their differences, Kolobe (the other polygamist) seems to be in a peaceful space with his many partners. However, it is his partners who are dealing with a lot of hardships because of the double life they're living.
Vusi and Peter are Kolobe's two recent partners who have joined the very intricate relationship.
The two men have revealed that although they are in a relationship with Kolobe, they are also married with children.
The double life they live is weighing heavy on them and the two have decided to come clean to their respective families.
Peter approaches Aunty Maria for assistance
Peter, who is close to his aunt, finally plucks up the courage to tell her that he is gay. This comes as a surprise to Aunt Maria.
"I'm shocked that he's gay. This is the first time I hear about it," says Maria.
Peter admits that he has always been gay but did not know how to tell her.
"I grew up in a family that did not accept homosexuality. It was not easy to tell them, that's why I took so long to come out. That's why I never said anything," says Peter.
His aunt looks visibly disappointed and tells him that knowing he's been living a lie is difficult to accept.
Peter has been married for 13 years and has two children.
The other reason he came out to his aunt first is because he wants her to help him break the news to his wife. But Maria declines to help him.
Vusi's truth turns pear-shaped
Vusi also came out to his wife, Alina Mofutsana. The two also have kids together.
"As Mkhulu's partner, I feel like I've been hiding my life from my wife for too long. I feel like it's time I let her know so I can be free," says Vusi.
Vusi eventually tells Alina the truth. Alina is visibly shocked at the sudden news of her man's sexuality.
She then makes some rather uneducated comments about him being gay.
"You're gay? I thought I was in love with a man, but you're a woman," says Alina.
"There were no signs of him being gay, he didn't wear panties or wigs, now I have children with him," she adds.
Alina then asks Vusi if he's going to choose her or Kolobe but, before Vusi can answer the question, Alina slaps him and walks away.
Umndeni airs every Tuesday on Moja Love (channel 159) and express to DStv online. Episode 1 will be available on the platform until 20 July 2021.
Source: https://jongalist.com/umndeni-vusi-and-peter-come-out-to-their-families/
Content created and supplied by: Wesley4658 (via Opera News )