One of the most loved artists in South Africa who has also won an award at a major event overseas, Sjava might never change who he is and what he believes in.
On his Instagram page the 'mama' singer shared a picture of himself together with Quality Biyela. These two are also part of eHostela cast where they both show amazing acting talent. On this picture Sjava and Quality are wearing Brentwood pants which are mostly loved by Amabhinca.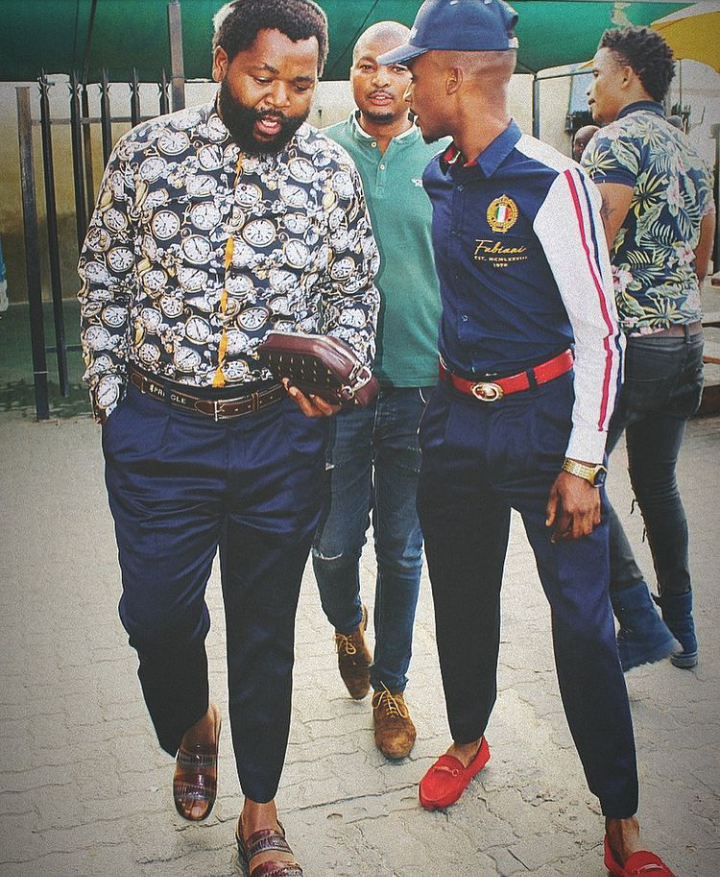 This is not a new thing or style for these two Celebrities as Sjava's fashion style has been compared to taxi drivers before. As for Quality he has been wearing Brentwood pants in most of his videos that are on social media.
Sjava captioned this picture with words complimenting Quality saying his event was wonderful. Amabhinca love Brentwood pants as they find them too expensive plus they're washed at dryclean only. Most of the people who wear these pants brag alot about the cost of them.
Sources : @sjava_atm
Content created and supplied by: Jikelele (via Opera News )