Dimpho Kekana always dreamt of having her won house ,living with her children and husband if she gets married. That's why she started saving at the age of 20 when she got admitted at the University of Johannesburg .After graduating as a Chemical Engineer , she started to save more while also looking for beautiful houses in Midrand and Kempton Park .
While she was still searching , she met a Nigerian man at Mall of Africa who then told her that she sells houses and they exchanged numbers .Dimpho called him and as agreed upon , she deposited money into his account. She did this because the man showed him pictures of the house that left Dimpho attracted and impressed , so she didn't see the need for viewing it first before buying it .Little did she know that there was a scary creature living in that house .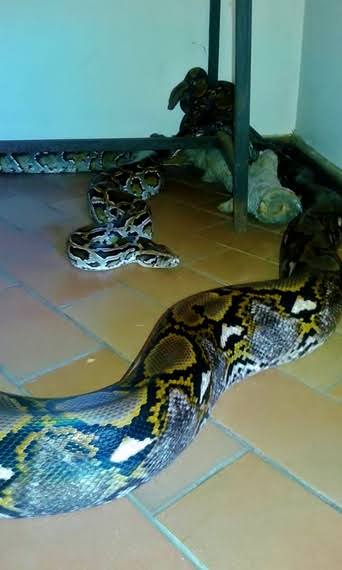 When she wanted to move in , she saw a very huge snake in one of the rooms .When she contacted the man and demanded a refund , he told her that he didn't know about the snake and that he had already used the money for other things.
Content created and supplied by: Bathong (via Opera News )