Trolls never get tired of trying to bring other people down, especially celebrities. Each and everyday celebrities are faces with being trolled on Twitter and most of them just ignore the bad remarks they receive from trolls.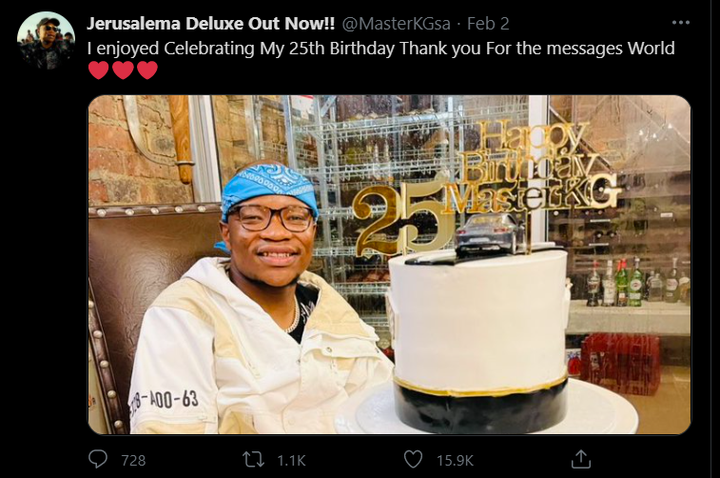 He has promised his fans that he will never stop releasing music worldwide. "The thing is, I was booked to perform in Europe beginning of this year before the pandemic. I was in France and Portugal, Lisbon, performing Skeleton Move and few other songs before Jerusalema. So I would definitely love to perform internationally again and to the fans all over the world."
The star recently celebrated his 25th birthday, and this what he wrote: "Im Celebrating 25 Years Of Life Today but Most Definitely I wanna Thank GOD For Making Me See This Day.Happy Birthday To My Self...Thank you Everyone for supporting my Talent"
The artist has just made a shocking confession as he put the age rumors to rest.
Master Kg turned 25 years three days ago tweeted a few hours ago: "Okay guys I was kidding I'm 35 years old ne batho baka."

Reactions from Twitter:
"Your real age suits you, Master. So young, handsome, successful and very talented. You have archived a lot in 25yrs yet someone who is 35yrs is at level 0 compared to you"
"Happy birthday, whatever your age! And may your years ahead be even more successful than those behind you."
"Le 96 kele 96"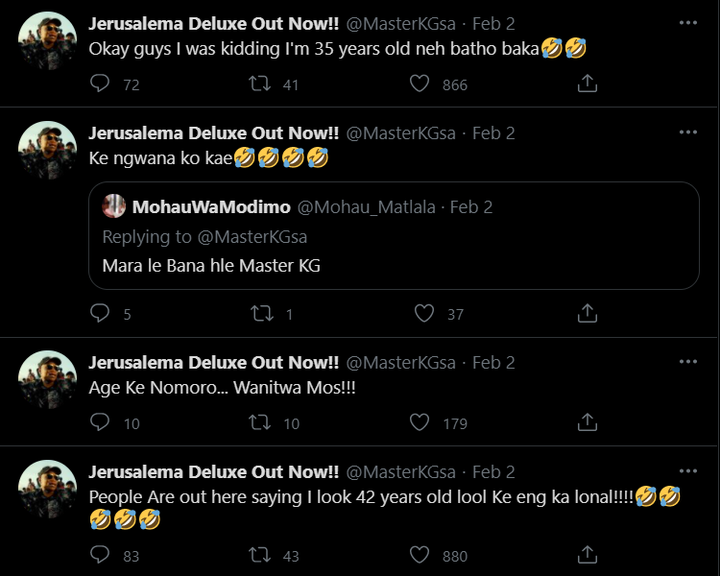 "Reality is you are indeed 25 master and bahlali here made you change your mind about your age kumnandi'ekhaya." 
Content created and supplied by: Nutri_Squared (via Opera News )