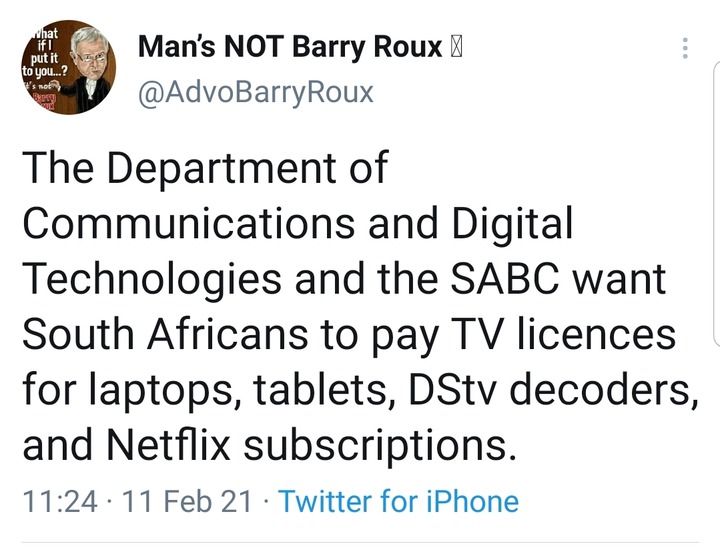 The Department of Communications and Digital Technologies and the SABC want South Africans to pay TV licences for laptops, tablets, DStv decoders, and Netflix subscriptions.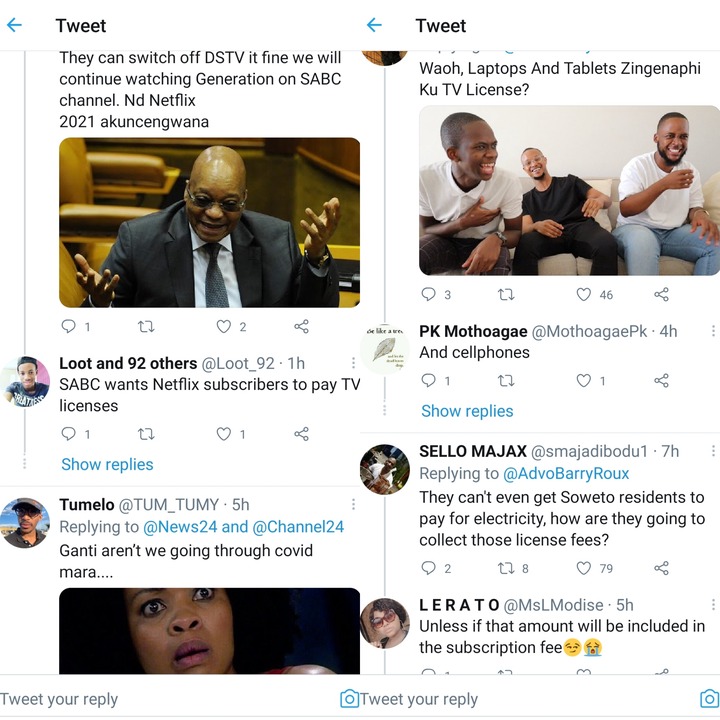 Basically SABC was the leader in television programs before your Netflix and Mzansi magic had they got with the times they would own and run the monopoly. The problem is that there are people who refuse to adapt to change and new technology look where they are today.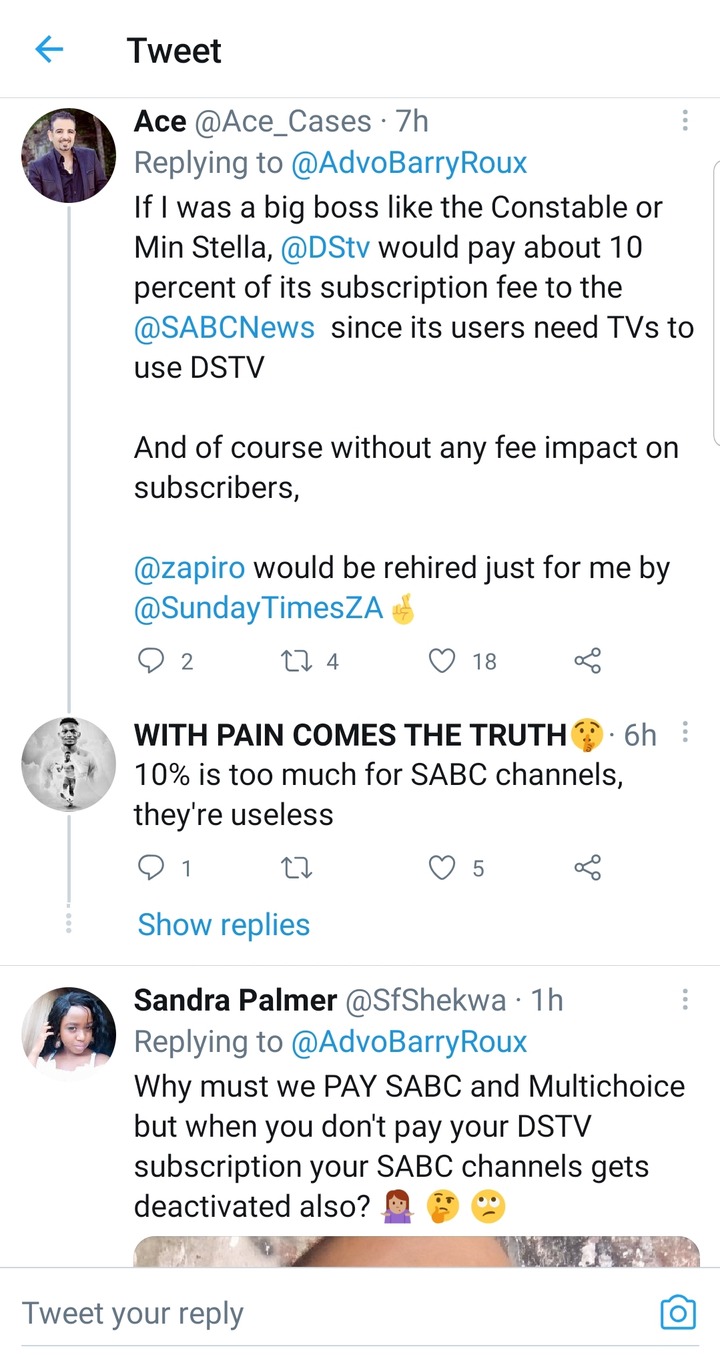 Tweeps feel like the government is intentionally trying to strain people's finances, it's one thing after the other. First it was a spike in electricity prices that will increase in April, DSTV same story and now this.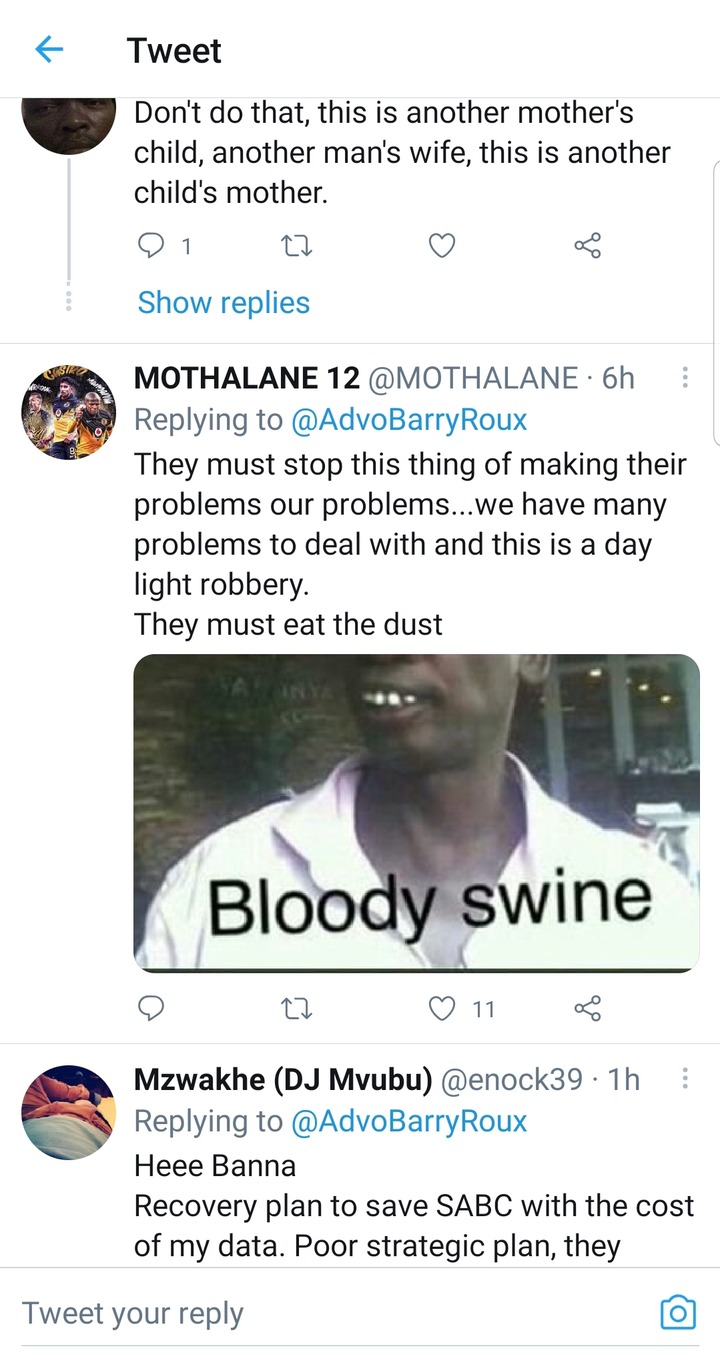 They forced healthy individuals to wear masks, put the country on lockdown over a staged pandemic, destroyed lots of small businesses. What did you people do? We are still going to comply to this until we fight back the system together.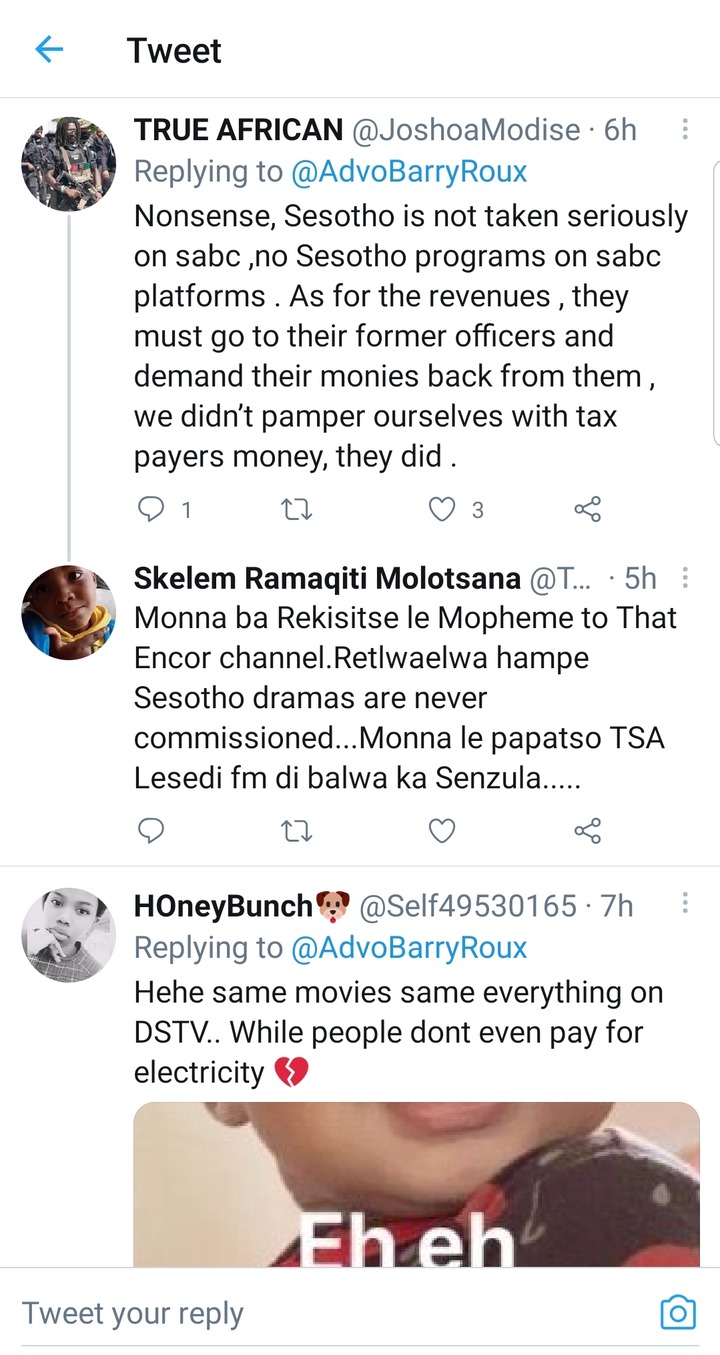 Source : Twitter AdvoBarryRoux
Content created and supplied by: NewsCity55 (via Opera News )