Aaron Moloisi a South African TV presenter and actor. He used to act on the Mzansi Magic's drama series; The Queen and he's also a Moja Love's TV host. Apparently few weeks ago, there were rumours circulating about Aaron being a sangoma.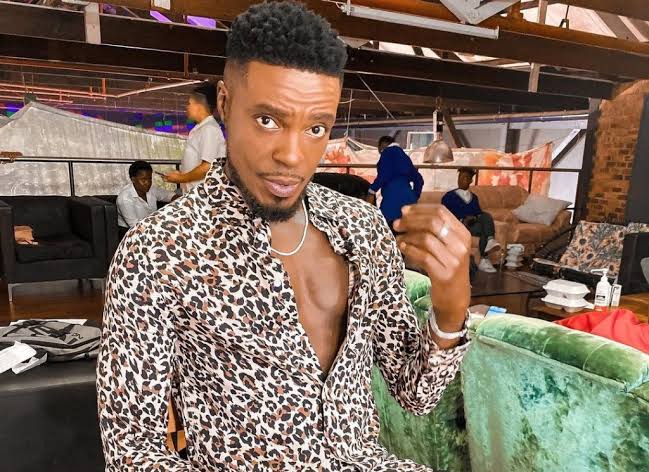 Well, these rumours started when several fans saw him on several occasions dressed a Swati cultural outfit which consists of white beads around his neck and red and white Swati cloth material (lihiya). Apparently he was wearing beads which are commonly worn by Sangomas or traditional healers.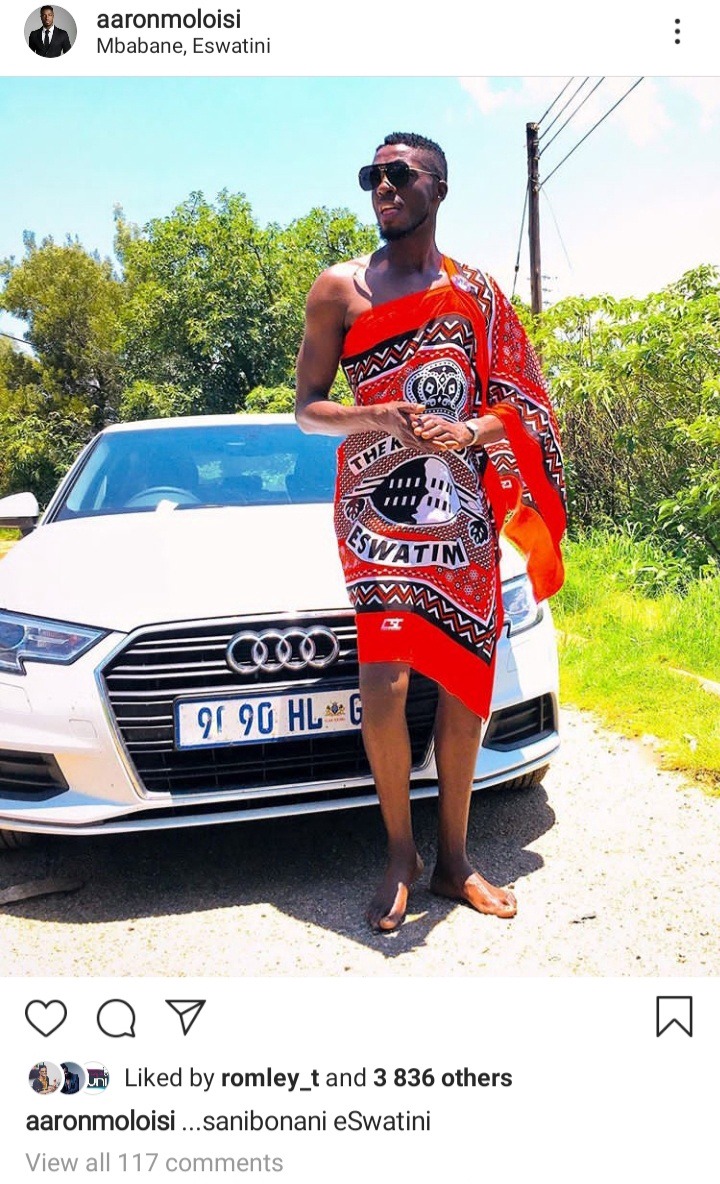 Well, for those who didn't know, Aaron Moloisi was in his Swati traditional attire and he also said "African and proud" . People were addressing him 'Mkhulu', for respect. This 41 year old also denied of being a sangoma or being spiritually gifted
Aaron was called by Daily Sun for an interview to explain this sangoma saga: "Just because people are calling me 'mkhulu' or say 'thokoza gogo or mkhulu doesn't mean I'm a sangoma, they're saying that as a mark of respect.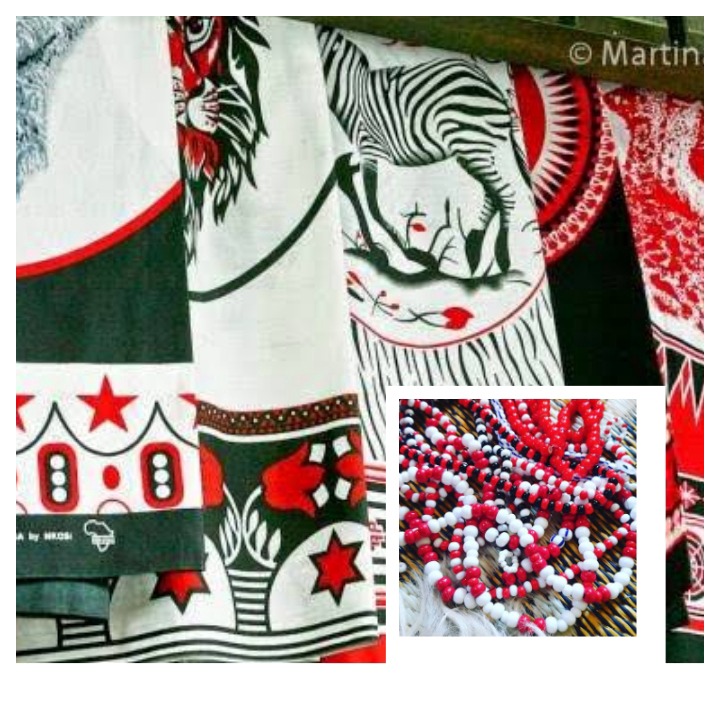 According to Sazi Mhlongo who is the spokesperson for SATHA (South African Traditional Healers Association) red and white beads are correlated with being a sangoma and they can't be worn by anyone because these beads keep them connected with their ancestors. Yes I agree, but Aaron was wearing 'ligcebesha' (Swati traditional necklace) it has nothing to do with sangomas.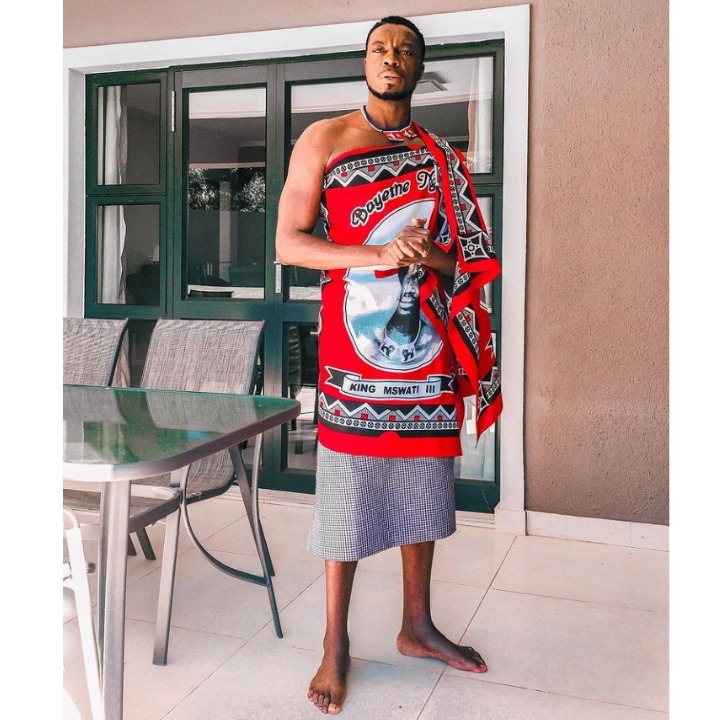 However, Aaron says he doesn't have any issues with sangomas and he has a massive respect for them, and if he was a sangoma, he wasn't gonna hide it.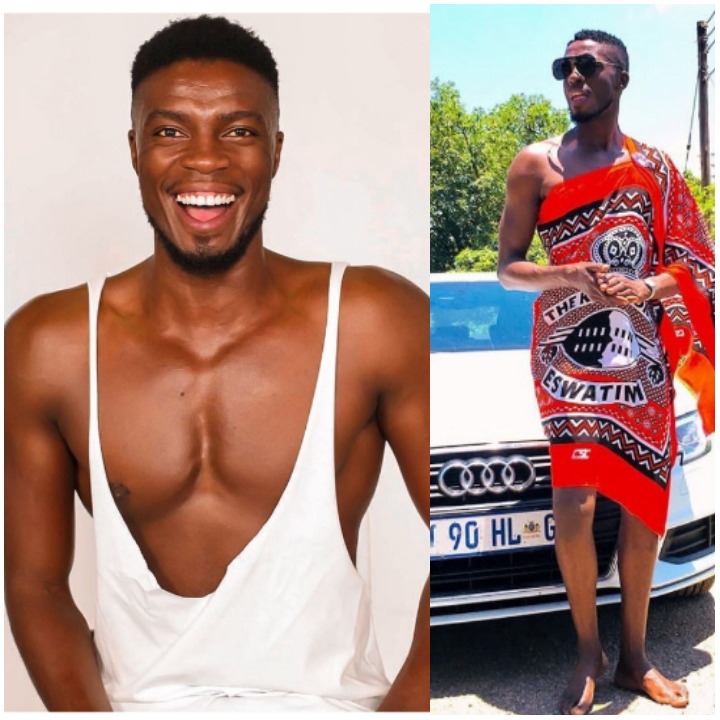 Content created and supplied by: Yolanda_wethu (via Opera News )