Most kids are spoiled that they even think that they can do whatever they want in classrooms so that everyone can see them as bosses because they are so called "cheese boys" boy that grew up in a great family who can afford expensive things in life.
Here you can see this young boy sitting in a class room with his pants unzipped, and the reason behind this behavior is the undies he's wearing, they are one of the top expensive undies, Fabiani is one of the top Italian brands.
You can see that this boy is on his own league with shades in the class, he's even rocking a watch that seem expensive too just by its disigner look, he's a cheese boy, below is the name of the brand i mentioned circled so that it can be seen properly.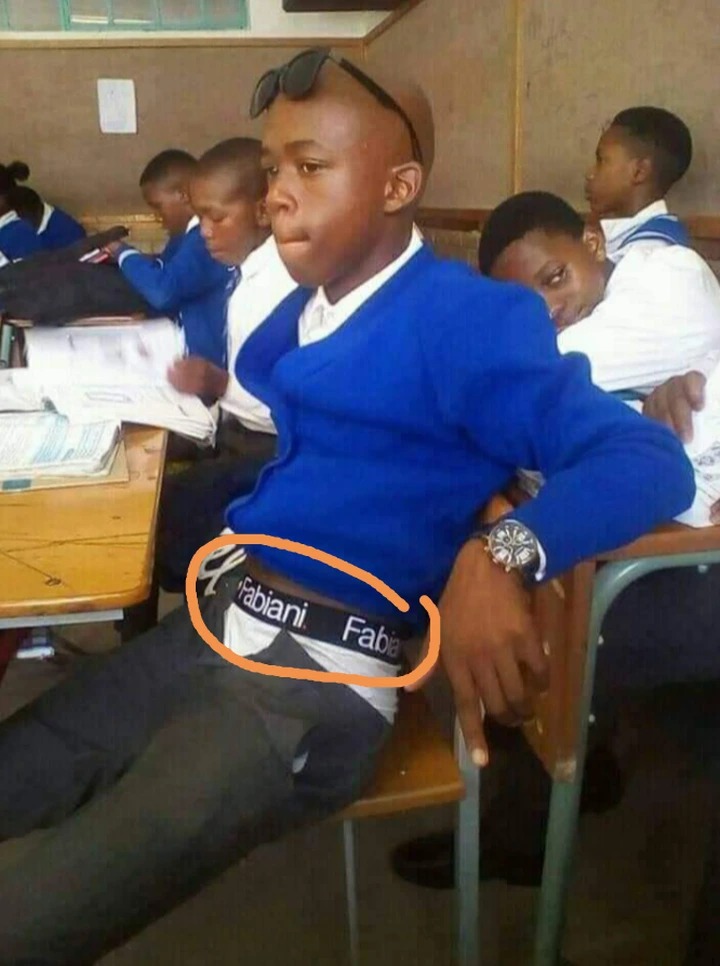 This picture was shared on social media twitter by this guy called Daniel Marven, and added some laughing emojis on the picture too.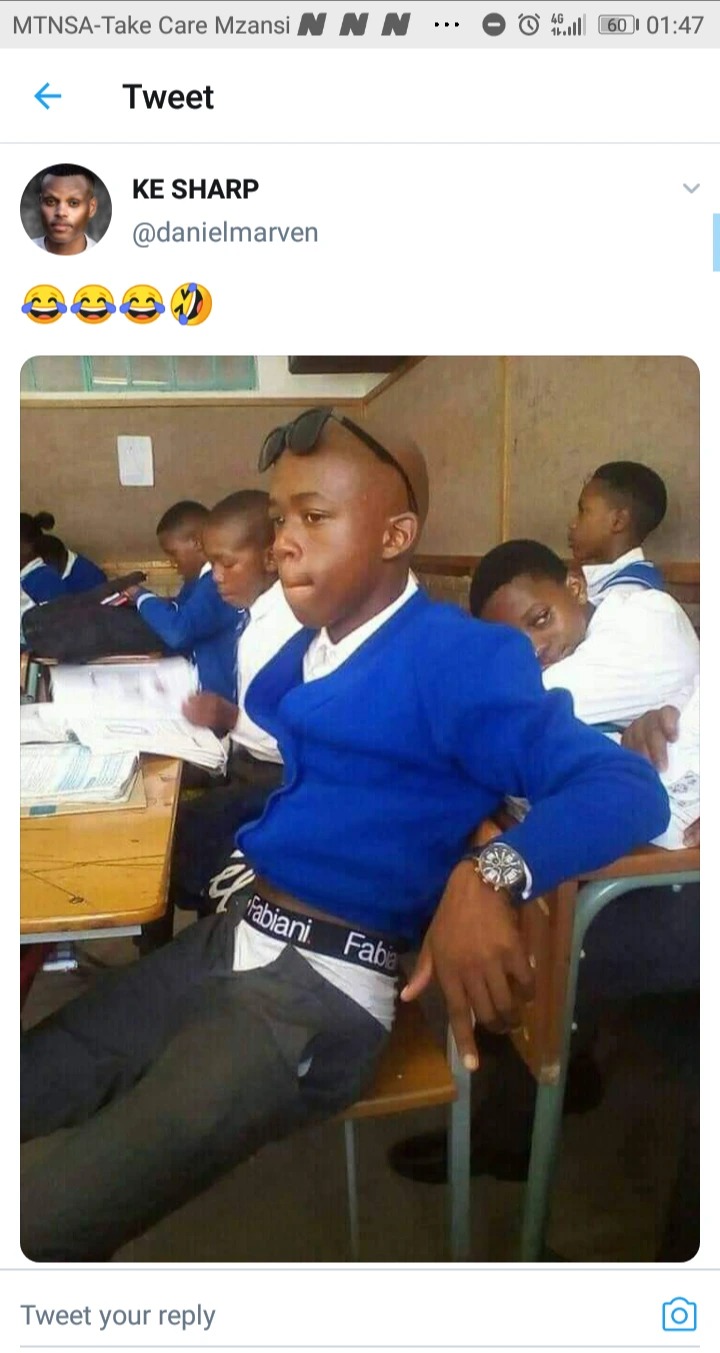 Content created and supplied by: Ditaba-Tsa-Africa-Borwa (via Opera News )