Demi Lovato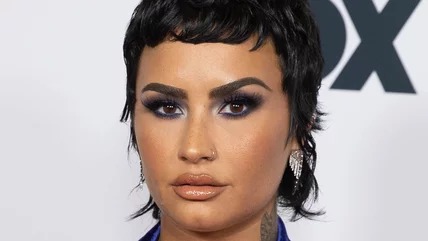 Demi Lovato has been forthright about her struggles with addiction and mental illness, particularly an eating disorder and self-harm. However, Lovato was in such a bad place at one point that they felt they would die in their early twenties. Lovato told American Way Magazine in 2016 (archived by E! ), "I lived fast and I was going to die young." "I didn't think I'd live to be 21." Later, Lovato spoke with Dr. Phil about the counsel they would provide to other young people who felt compelled to die young. "I'd suggest 'hold on,' because the longer you go without acting on an urge, the easier and more resilient you'll become."
the more powerful you will become. And you'll be able to share that light with so many people... Every single person on this planet is worth living," Lovato responded with sincerity. The "Warrior" star went on to say how grateful they are to still be alive. 
Lovato survived a near-fatal overdose in 2018. In "Dancing with the Devil," they said, "I'm so proud of the person that I am today" (via AP). "I'm coming out for several reasons, one of which is to ensure that I never have to live that life again."
In 2021, Lovato turned 29 and proved their younger self wrong. Many of the singer's adoring fans and admirers are undoubtedly relieved that their prediction was not realized.
50 cent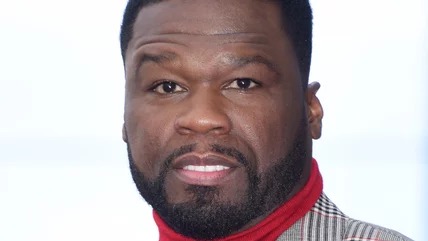 50 Cent has unquestionably overcome some life-altering and potentially life-threatening events. In a Rolling Stone interview, he described his first brush with death as being shot numerous times in 2000, putting him in serious condition. When he was 19, 50 Cent prophesied that he would either wind up in jail or die early, according to that profile. He said, "It was comin'." "You can't beat the odds as long as you stay there."
But he defied the odds and went on to become a massive celebrity in the 2000s. Despite this, 50 Cent's unshakable belief that he will die young never wavered. In 2012, he projected that he wouldn't be around for much longer. He tweeted at the time, "I'll be honest, I don't think I'm going to live much longer." The rapper went on to say that he is "aware that life is short" in a succession of comments, implying that he believes his life is coming to an end. "If I die tonight, I'll be fine. I've looked after the folks who looked after me when I couldn't look after myself "He went on (via NME).
Naturally, 50 Cent's forecast did not come true. But, nearly a decade later, the matter still bothers him. Fifty was questioned by The Guardian in 2020 if he was shocked he was still alive. "A lot of my childhood pals aren't here," he explained. "It's just easier not to worry about them."
Drew Barrymore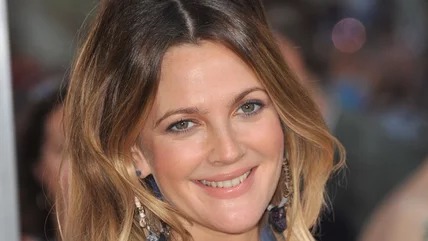 Drew Barrymore was a young actor before becoming a romcom star with the films "Never Been Kissed" and "The Wedding Singer." Her cherubic manner enchanted audiences in "E.T." most notably. Her early years, however, were far from the idyllic childhood presented onscreen. Barrymore's upbringing was marred by drug and alcohol abuse. In an interview with The Sun, the performer said that she was addicted to cocaine by the age of 12 and considers herself fortunate to have overcome her addiction. "I'm not sure how I ended up here, but I'll never forget how fortunate I am. After being blacklisted at the age of 12, I value every job I have "she clarified
As a result, Barrymore is taken aback by the fact that she is in such a wonderful position. "When I was 13, that was probably the lowest," she told The Guardian, adding that her mother had her institutionalized for a year and a half. She was then asked if her adolescent self could see enjoying her best life at the age of 40. "I was half-afraid of not knowing where I was going, so I said no. I was terrified that I might die at the age of 25 "She confessed. 
But she was wrong: Barrymore is still going strong after more than two decades.
Machine gun Kelly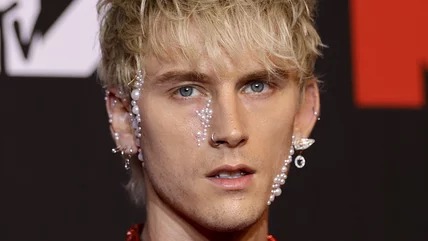 Gun-machine Kelly has been a critical and financial success, and she is also one half of Hollywood's sexiest power couple with Megan Fox. However, there was a moment when the content musician foresaw a considerably more bleak future for himself. 
MGK said in an interview with GQ that he was ready to die before he turned 30. "It grieves me that I squandered 30 years of my life because I lacked desire. I was about to die, dude. I did well, "he revealed Falling in love with Fox, on the other hand, gave him a reason to live. He went on to say, poignantly, "So many of my friends have committed suicide. I had a motive to stay here because of love."
As a result, he told NME that meeting Fox during the recording of his album "Tickets to My Downfall" was a watershed moment in his life; his pessimistic expectations had vanished at the same time. MGK's fifth album was originally given the gloomy title to reflect where he truly believed he was going. "I'm sure there was a point in the middle of making this record where the title would have been more accurate," he admits. "I believe the cosmos sensed my desire to make a change. 'Perhaps we won't make this a reality; perhaps we'll make it ironic.' Instead of wallowing in self-pity, go on and enjoy the most incredible climb of your f***ing life."
Angelina Jolie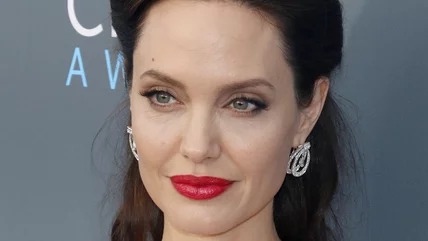 Angelina Jolie revealed during a "60 Minutes" interview that she is astonished she has lived this long. "I went through some difficult and trying moments, but I made it through. I was fortunate in that I did not die young "she stated "There have been other artists and persons who have died as a result of specific circumstances.... People may probably guess that I done the most dangerous and the worst things, and that I shouldn't be here for a variety of reasons."
Jolie elaborated on those "dangerous things" in an interview with The Guardian, citing heroin use, alcohol, and self-harm as examples. She explained, however, that overcoming such adversity has shaped her current work as a United Nations ambassador and child advocate. "It took me a long time to feel like I could be of any use to anyone," she explained. "I felt for a long time that I was a little crazy, a little unhinged, and not settled." "If you had asked me as a teenager if I could have been anyone's mother, or if I could have been of any value to the UN, or if I could have written a book, I would have replied no."
But Jolie overcome adversity to become a mother of six children, an activist, and a critically recognized performer and filmmaker. She has exploited the anguish of her own experiences to inspire others, something Jolie, who was a fatalistic adolescent, would be ecstatic about.
Billie Eilish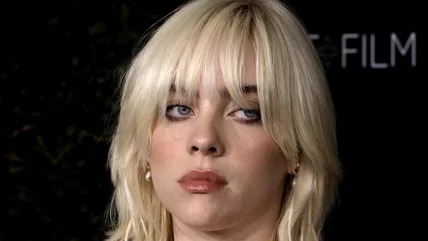 Billie Eilish may be one of the most well-known musicians on the planet, but there was a moment when she didn't think she'd live to reach adulthood. Eilish revealed on "The Gayle King Grammy Special" that she believed she would die before she turned 17 years old. "I don't want to be too depressing, but I honestly didn't believe I'd make it to 17," the singer of "Bad Guy" admitted. "I was alone in my hotel room, and I recall there being a window nearby... I remember crying because I was thinking about how I was going to die... how I was going to do it."
Not only did she make it to 17 against her predictions, but she'll also celebrate her 20th birthday in December 2021, which she probably never imagined feasible when she was younger.
She spoke about her recuperation in an interview with Vogue. "When people ask me what I would advise to someone seeking mental health advice, all I can say is patience. I allowed myself to be patient with myself. That last step was skipped by me. I sat and waited. Things drift away "Eilish said. "In my dark times, I've worried that I was going to become the cliché that everyone thinks every young artist becomes, because how can they not?" she said, explaining how the pitfalls of fame, especially at such a young age, led to her morbid ideation.
Miley Cyrus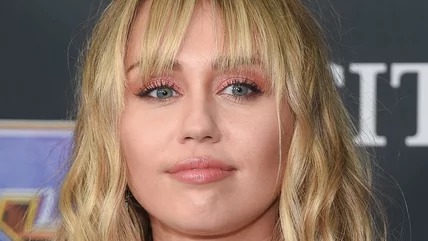 From rock legend Jimi Hendrix to chanteuse Amy Winehouse, the "27 Club" includes a diverse group of musicians who died at that age. The significance of a 27th birthday was not missed on Miley Cyrus, who admitted that she could have easily followed in the footsteps of the icons that came before her.
In an Apple Music interview with Zane Lowe, Cyrus revealed that her upcoming 27th birthday was a watershed moment in her life, prompting her to seek treatment for her addictions. When it comes to the so-called ""27 to me was a year where I really had to protect myself," she told Lowe. That made me want to become sober even more because we've lost so many icons at the age of 27."
In an interview with Rolling Stone, she elaborated on the significance of this number, admitting that she could have died at that age if she hadn't become sober. "Actually, one of the reasons I got sober was because I had just turned 26, and I told myself, 'I've got to get my s*** together before I'm 27, because 27 is when you pass over that threshold into living or dying a legend,'" she revealed. "I didn't want to die before I turned 27. I didn't want to be a member of their organization. I became sober about the halfway point of my 26th year. Then, by the age of 27, [November 2019], I was almost completely sober."
Source:https://www.nickiswift.com/659988/celebs-who-mistakenly-predicted-theyd-be-dead-by-now/
Content created and supplied by: RefilweSylvester (via Opera News )
Opera News is a free to use platform and the views and opinions expressed herein are solely those of the author and do not represent, reflect or express the views of Opera News. Any/all written content and images displayed are provided by the blogger/author, appear herein as submitted by the blogger/author and are unedited by Opera News. Opera News does not consent to nor does it condone the posting of any content that violates the rights (including the copyrights) of any third party, nor content that may malign, inter alia, any religion, ethnic group, organization, gender, company, or individual. Opera News furthermore does not condone the use of our platform for the purposes encouraging/endorsing hate speech, violation of human rights and/or utterances of a defamatory nature. If the content contained herein violates any of your rights, including those of copyright, and/or violates any the above mentioned factors, you are requested to immediately notify us using via the following email address operanews-external(at)opera.com and/or report the article using the available reporting functionality built into our Platform See More