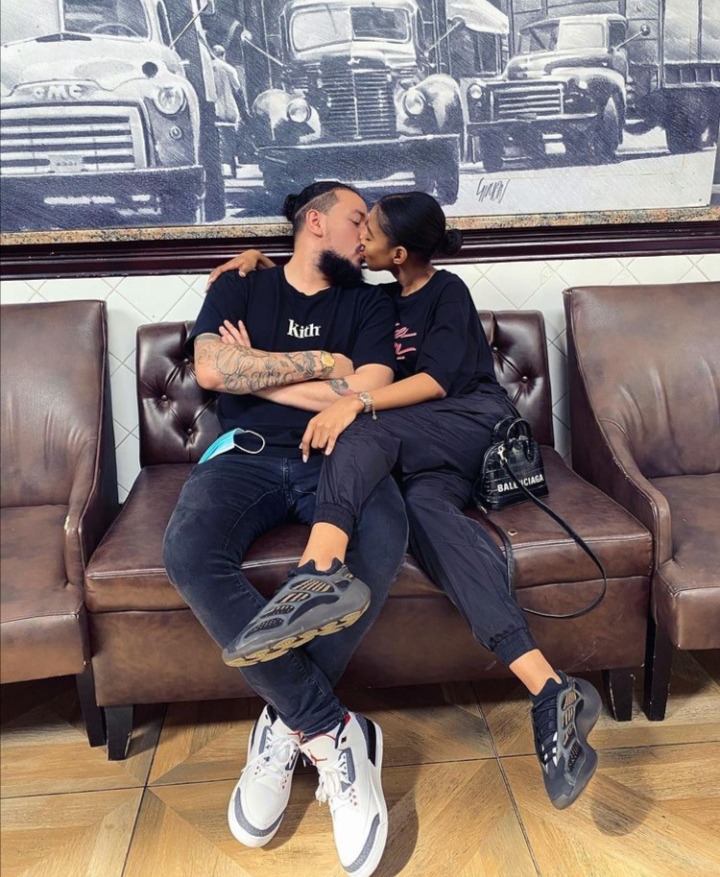 It is indeed true when they say a man will not hesitate to mark a territory when they truly love someone even if it's after a week when they love you they will not think twice before putting a ring on it.
We all know AKA was with DJ zintle for a very long time and their relationship resulted in a very beautiful daughter Kairo and I was patiently waiting for a moment where he ties a knot so that they can be a happy family. We all thought he had come back to his senses when he went back to her after his relationship with Bonang that still did not lead to anything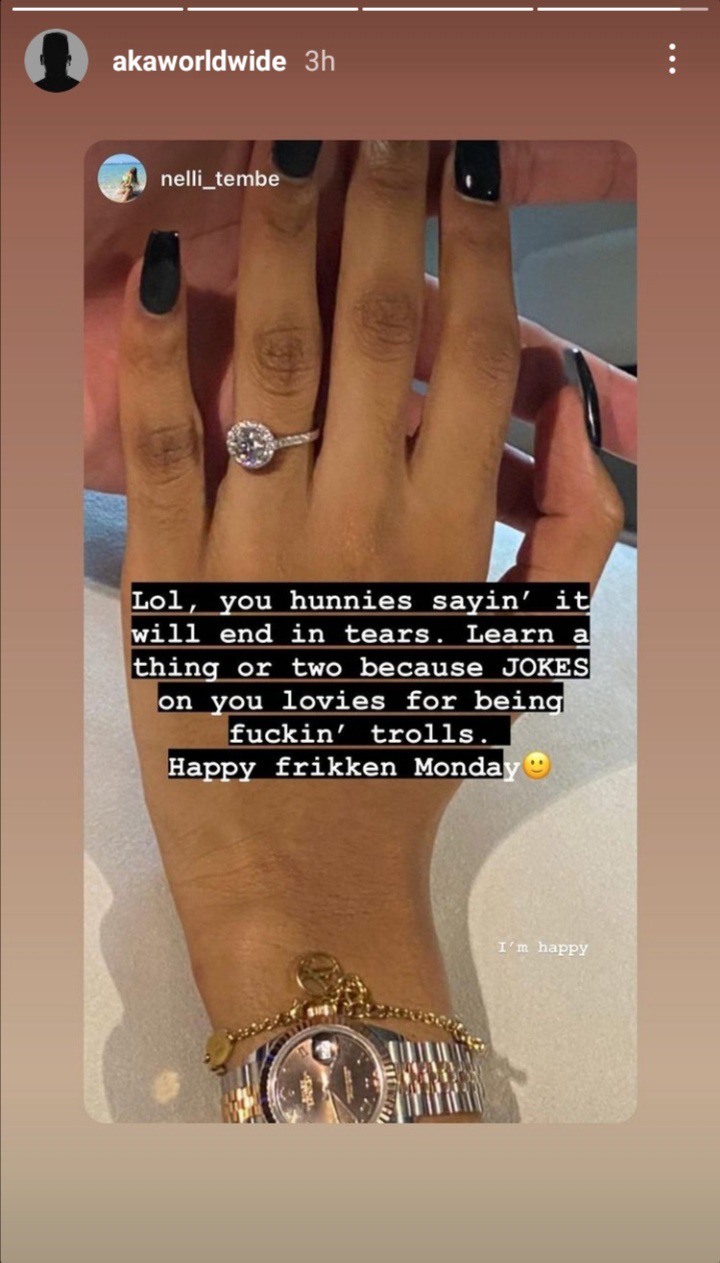 It hasn't even been 2 years since he met Nelli Tembe and he is ready to settle down, she agreed to the marriage proposal and asked where are his haters. We all know the myth about baby daddies who are unable to resist their baby mama's so we actually thought AKA was playing her, he will go back to his child's mother but let us hope he does not go back to her when he is married dragging the poor woman to the long and tiring process of divorce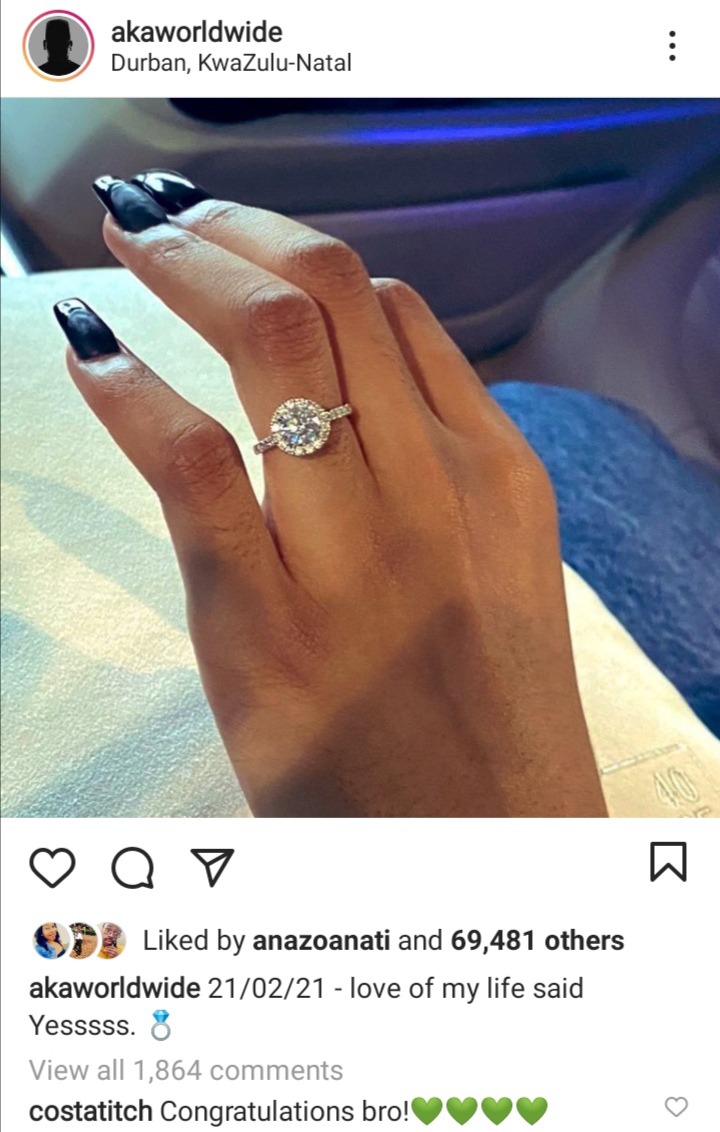 Nelle is busy asking us what did we mean when we said it will end in tears or we forgot to say tears of joy because that is what it definitely led to.
Anyway I guess congratulations are in order for this couple and I do not see a point of wasting time when you feel like you are ready to spend the rest of your life with someone
Content created and supplied by: AmandaJay (via Opera News )