The police force has been trending on the media in mzansi especially for their looks that are so attractive to ignore .But that does not change the fact that the police have to be the ones to protect the citizens if the country .
It's good to see the police wearing their uniform with pride and honour and representing the country with such good and organised morals .But I guess not every cop is interestedn in wearing aporopeitae uniform .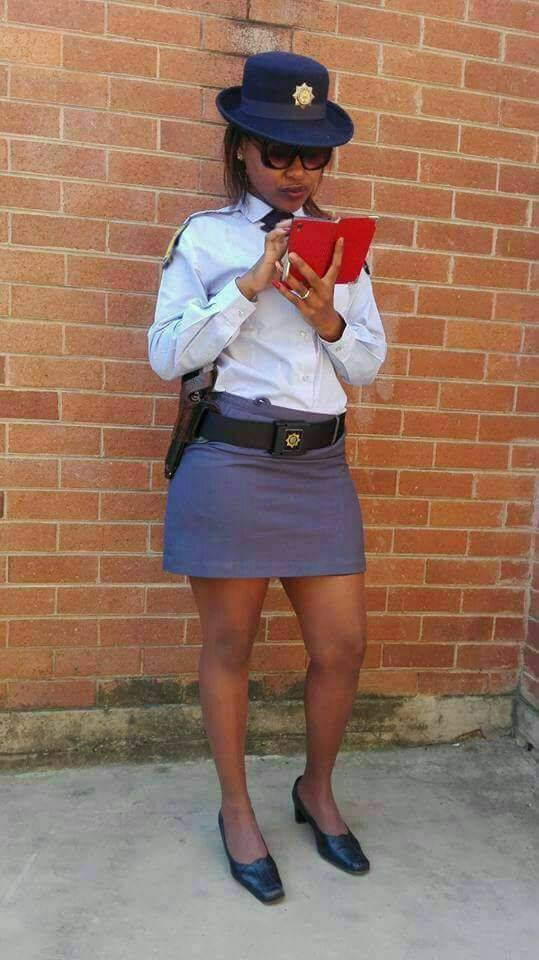 no disrespect or anything but the lady officer in the image above does not seem like she is wearing the right size skirt.If women do not know , skirts should not be above the knees only two finger difference from the knees is allowed,any distance more than two fingers is too revealing .
Honestly no disrespect to women but how can we respect a cop dressed in this manner ,She is sending the wrong message.
What do you think about this ?
Content created and supplied by: Åňønimouse (via Opera News )