Etv Scandal! is one of the most watched soapie in South Africa. It is full of Drama, suspense, love stories and sometimes if you focus you might learn a few things from their storylines.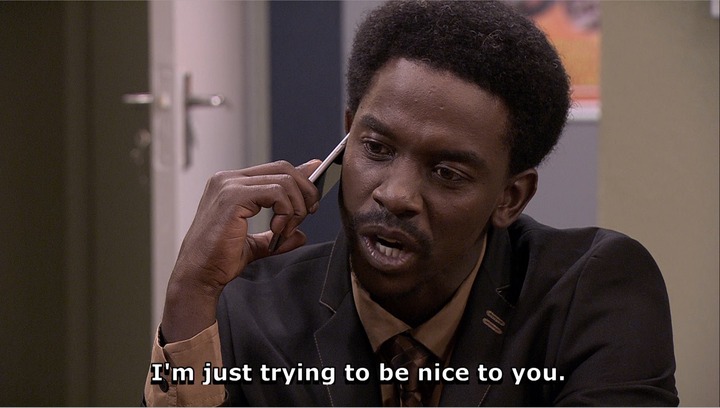 Lately a lot of people haven't been happy with the soapie because of their new character, Captain BG or Bohanga. People are really finding this character to be very annoying and people are now threatening Scandal to either remove him or they'll stop watching. Here are some of the comments from Twitter.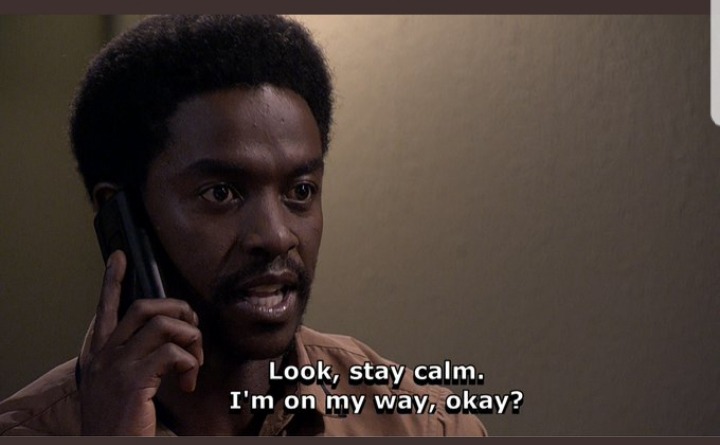 "Can't you kill Bohang already. Seems like his storyline will drag more than that of Simo guy #etvScandal"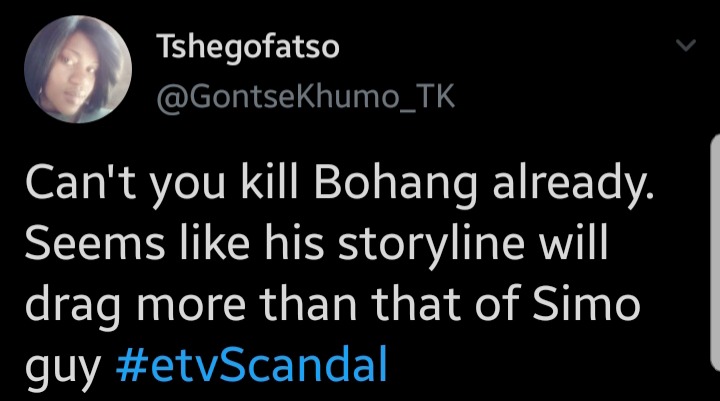 "This Bohang character is making me angry. I'm not going to watch scandal anymore."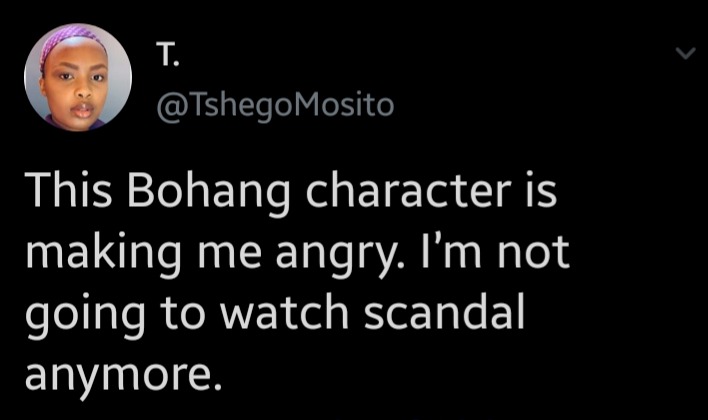 " Bohang makes me hate watching Scandal, I might just watch Gomora till further notice."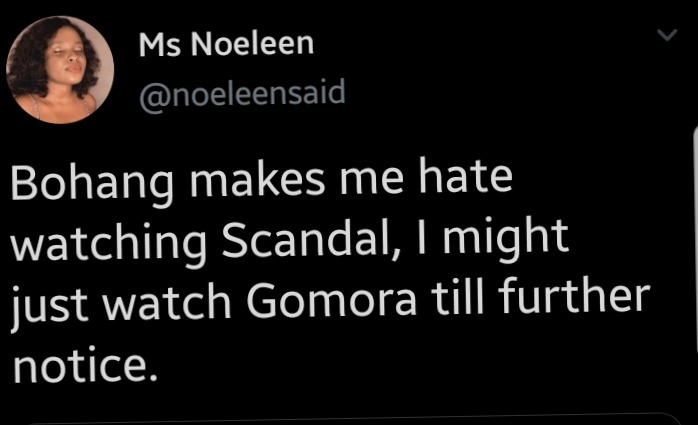 "Bohang is gonna be the reason I stop watching scandal."
"Please tag me on a tweet when Bohang is gone so that i resume watching scandal. Im unable "
" I dont care how neh but remove this Bohang character or we will all stop watching scandal"
"After today's episode its bye scandal will be back when Bohang is gone and Romeo is back"
The official page of scandal decided to reply to some of the comments and they said "Haybo! You should be shouting at him through your TV screen. Great television experience, trust us."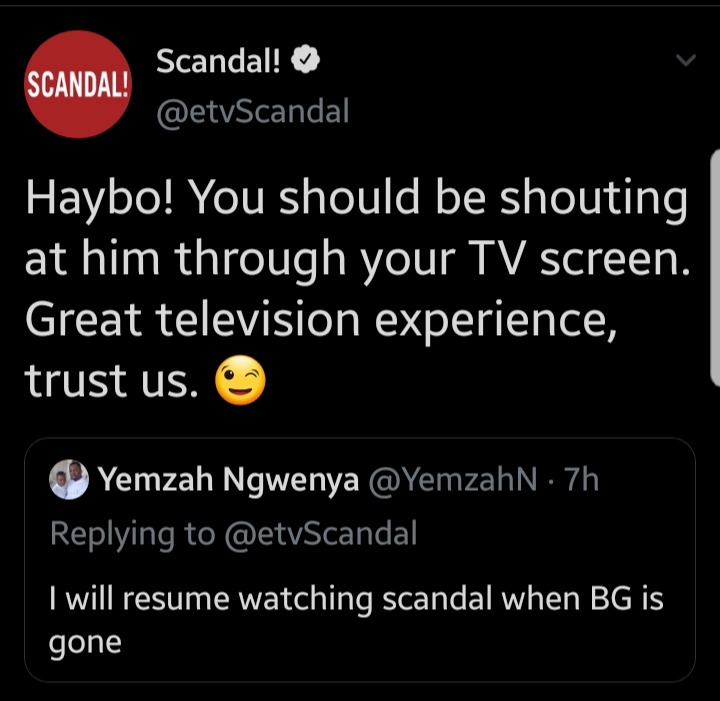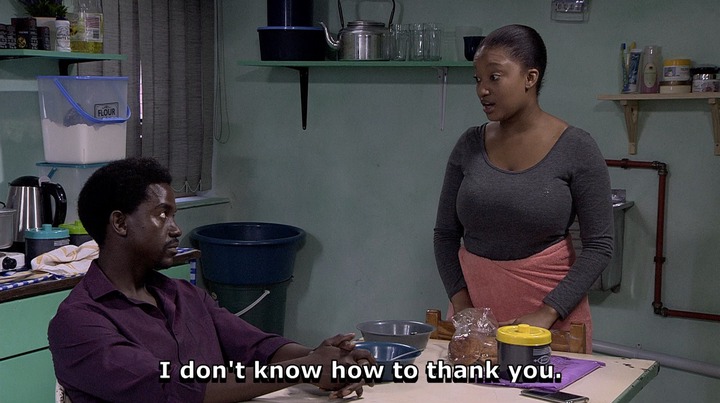 So I guess Bohang isn't going anyway. We are stuck with him. Scandal now has to make a hard decision, are they keeping the character and they lose viewers or they lose the character and keep viewers happy. Comment below how you feel about him.
Content created and supplied by: TheeNewsAddict (via Opera News )