Its so shocking and very scary how many people we have lost in less than two weeks into into the new year death has really been heating us on another level this year as by the looks of things it seems its going to be worse than last year. South African television presenter and rapper Boity Thulo recently took it to her social media and announced the devastating news as she suffered a heart break after losing a loved one.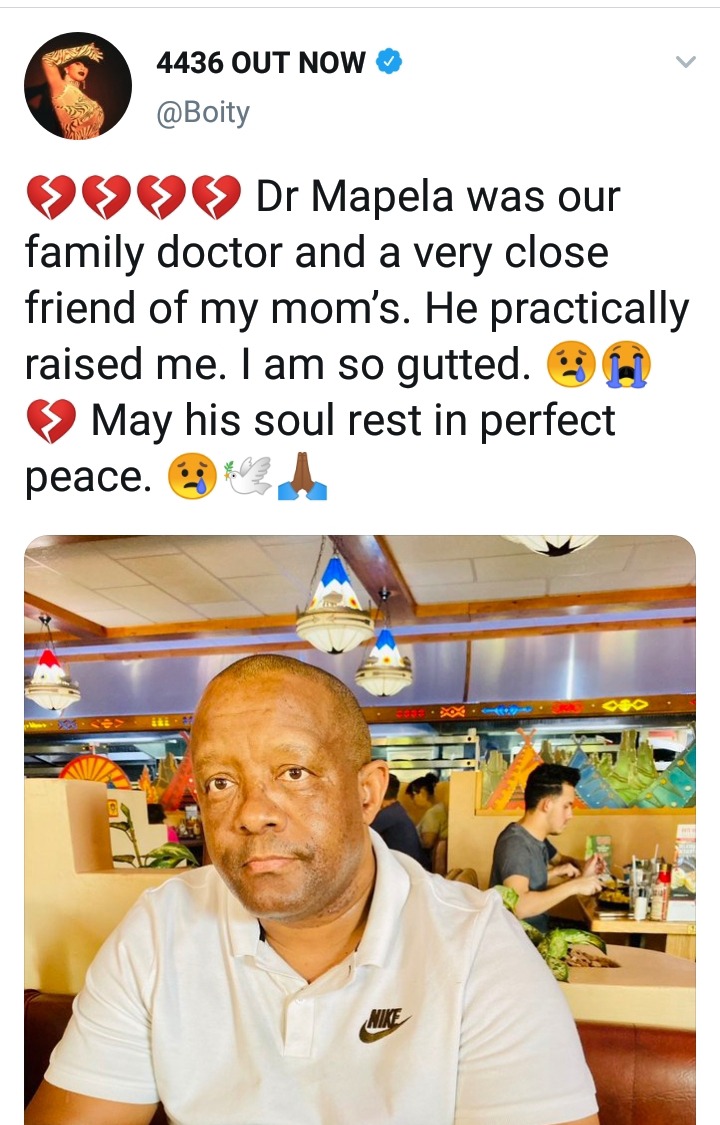 Boity is currently mourning and condolences have been pouring in for her, the singer revealed that her family doctor passed on who happens to be a very close family friend and the doctor was more close with her mother. However Boity didn't not reveal the cause of the doctor's death, it seems the death of Dr Mapela really left her very devasted as she revealed that the doctor practically raised her and he knew him way before.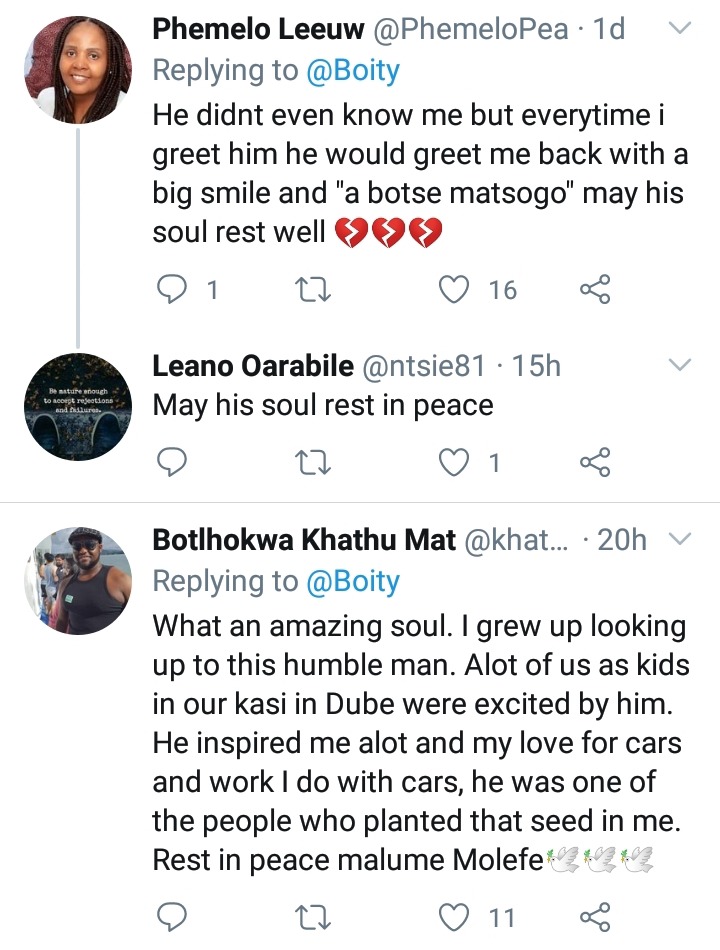 This year is really the worst beacause each day we are waking up to bad news, death is really becoming a norm which is very scary. Since this new year started we have been receiving bad news about death everyday.
Content created and supplied by: Mzansilatestnews (via Opera News )