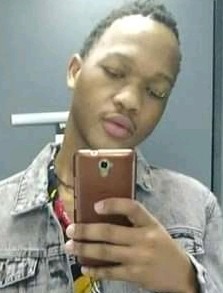 South african rapper going by the stage name of BIGGIE SMOKE was born and Raised in South Africa though his father is based in the United states of America.
He started rapping at the age of 14 which now he is 19 years old and looks like his career is about to take off after his song was played on the Brits radio which is based in england(U.K) and people has been requesting a song ever since.
For his song to be played in the radio it was due to a friend whom he found of social media and they became pretty close so Biggie as they like to call him, was sending his music to his English friend and him being a friend decided to help him out.
He paid about €80.00 R457.00 converted to south African money and finally the song got played and people have never stopped wondering who is this artist and where is he from.So the radio decided to give him a call and do a little interview with him.
After the interview his stream's rapidly went up on his new album that had only 13 listeners but it went on to have 22k listeners, is not much but from where he started is something.
BIGGIE SMOKE went on to say his country don't really get his music and he does great music maybe the thing is they are not used to bombastic words which he mostly use and he talk about real deep stuff while to only used to boring dance music.
His career looks like it will take him further and if he get to fly to the UK he already have fans that really do appreciate his music.
Content created and supplied by: TeLL_a_Version (via Opera News )