There is nothing we as South Africans can not overcome, as long as we stand together united and speak in one voice, pull to the same direction, nothing can stand before us, no challenge can be too big for us to overcome.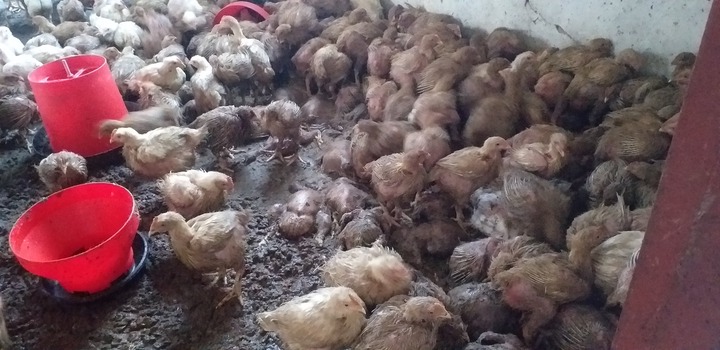 On the 7th February, Chicken farmer who goes by the name M.G Mpho Motjeka woke up to devastating news as he found his production broiler worth R50 000 all dead in the morning after some heavy rains in his areas.
Moteka took to his Twitter handle to announce that he is quiting since he has no means to start over, but South Africans refused to see a black man down, and they came together and pulled him up.
Black Twitter stood up and people started donating the little they have to help another black man, they donated R42k to Mpho Moteka who lost all his R50k chicken stock.
He took to his Twitter handle on Wednesday the 10th to thank all those who contributed and he was overwhelmed by the love he got from the people whom most of them he doesn't know, but they contributed.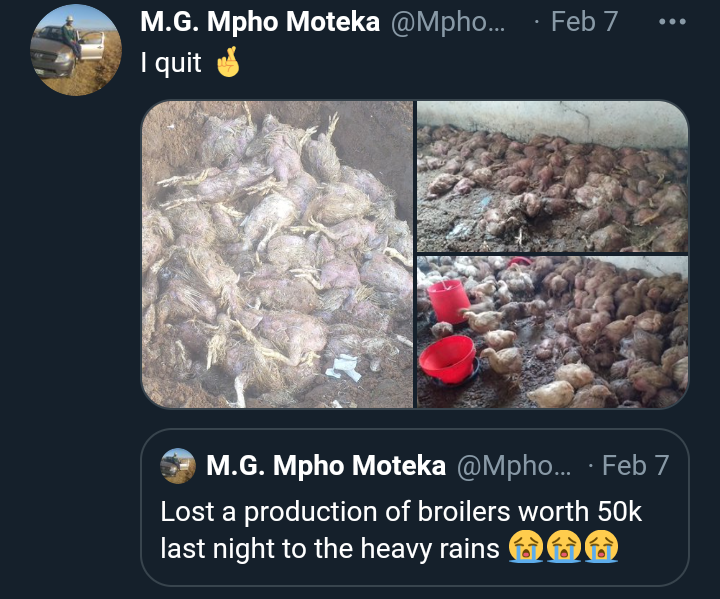 "Exactly 4 days after the loss of my broiler production,South Africans and other Africans came together and bought the whole stock that died.all the money that was contributed is sitting on 41k .i wish I could thank you all personally," the Tweet reads.
Social media is deemed to be bad, but in this case, South Africans have put social media to good use, and they heave helped another user to rise up after he had decided to call it quits.
Source: https://mobile.twitter.com/MphoMoteka
Content created and supplied by: Shonisani_Cliff (via Opera News )