Kelly Khumalo's New Music Video Pictures.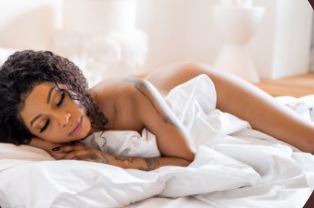 Kelly Khumalo dropped a new music video that shows her beautiful life while she was on her white bed. The name of the song "Ngithwele Ngaye" reached number three on YouTube trends this Monday morning. Some comments on her page suggest that the meaning of the song is that she was not telling the whole truth about the Senzo Meyiwa case former Orlando Pirates superstar goalkeeper that was murdered in her home a couple of years ago. The music video features Mondli Ngcobo who has a second verse and a bridge to the song.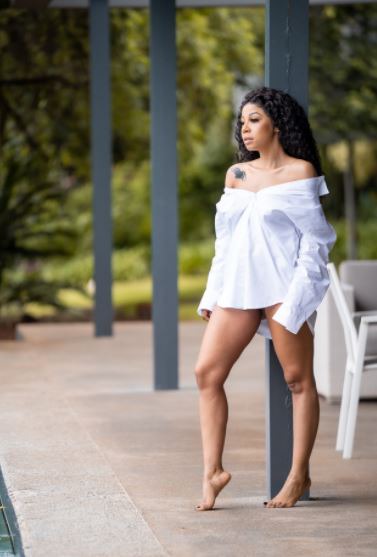 The quality of the music video is perfect, her performance on the visuals is gorgeous, the editing is a top tear. It is clear that Kelly has a love for her Art despite what the general population is accusing her of. This music video shows that she was born to entertain this is all in her blood, she is a natural love for her or hates her she's still beautiful at the end of the day.   
The song is addressed to her critics who suggest that she had something to do with the late Goalkeeper's death, she's using the words ironically. Kelley had realized a documentary on show max last year March beginning of the lockdown that seemed to have the blockbuster budget numbers. She had billboards all over the Gauteng province and ads on most taxi's but the public is not previewed to how it did, ratings-wise. Kelly has been on the headlines ever since she started dating Jub-Jub the Uyajola nine superstar before he went to jail for knocking over school kids in 2009 while he was on drugs.
Some people on the comments section on twitter believe that she has a dark cloud over her head because two of the guys she has dated one went to Jail, the other died in her home. Senzo was married at the time, he shamed his wife because Kelly said he was madly in love with the Pirates superstar after he had died. She has received so many critics in the past ten years we wonder how she is able to keep it together, she is a clear definition of a strong woman who never gives ups. Story via Times Live - https://www.timeslive.co.za/news/south-africa/2020-12-29-breakthroughs-and-new-allegations-inside-senzo-meyiwas-murder-case-in-2020/  
Content created and supplied by: KatlehoMohanoe1 (via Opera News )